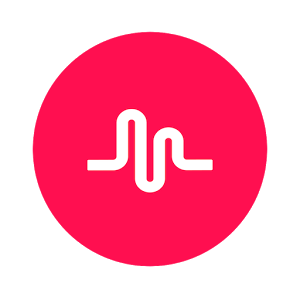 Musical.ly is a free social media app that allows users (or 'musers') to create quick 15-second videos either lip-syncing or dancing to popular songs or making their own skits. Users can also add effects/filters, making this app popular with tweens. The app makes it easy to share content on other social media sites like Instagram, Facebook, Twitter, and WhatsApp. But is Musical.ly safe for kids?
Is Musical.ly Safe For Kids?
By default, all user profiles are public and this means that anyone can access and see posted videos and follow the user. You can change the setting to 'private account' under the settings menu. A private account means the user must approve every follower and that only their followers can see posted videos. However, the profile remains public and this means that during a search, anyone can see a profile photo, username and short bio. People can also see the fans, followers and likes on a profile. Be sure that your child keeps personal information off their Musical.ly account.
The main concern with Musical.ly is the search function and adult video content. Users are able tag their content with a hashtag and this allows other users to search hashtags for content to watch. While Musical.ly states it does not allow nudity or explicit content, there is no pre-screening of videos before posting. Parental reviews indicate that adult content can be easily viewed with hashtags searches.
What if Cyberbullying Is an Issue?
Cyberbullying can happen when kids post to Musical.ly and chat on Musical.ly. Any time there is a chat feature and a creative feature, the lack of impulse control among teens and tweens means there is potential for cyberbullying. If your child is experiencing cyberbullying on Musical.ly, you can block the user by going to their profile and clicking the three dots in the upper right hand corner and choosing 'block this user'. You can also report bullying by taking a screenshot of the content and sending to info@musical.ly.
Additionally sign up for Bark and add your child's Musical.ly account for cyberullying, sexual content, and internet predator monitoring. Bark monitors Musical.ly chats for Android and Amazon device users. We're continually working to be able to monitor Musically on iOS.  Login or sign up now to connect your child's Musical.ly account with Bark.