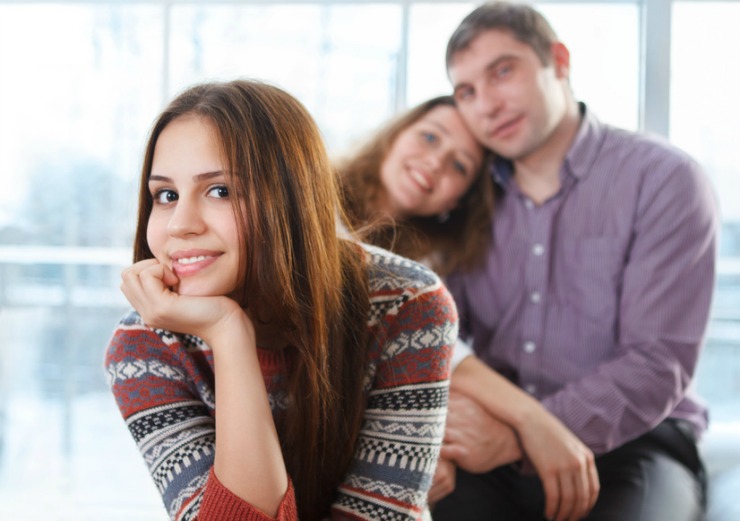 I think all parents can agree that it's different now than it was when we were kids. This is especially true when it comes to parenting your kids around the ever-changing world of social media.
As a professor who teaches Developmental Psychology, one of the topics we talk about each semester regards the various types of parenting styles. While many Psychologists have tackled this issue, perhaps the most prevalent is the work of Diana Baumrind, who pioneered some of the earliest examinations of parenting styles.
Barmrind's work has made its way into mainstream American jargon, and most of you are probably familiar with the terms Authoritarian, Permissive, and Authoritative parents.
The easiest way to think about these terms is to consider two main "dimensions" of parenting: communication and control.
Authoritarian parents exert great control over behavior without much communication, which can lead to self-doubt, anxiousness, and (sometimes) rebellion. This style describes a parent who makes rules and enforces them with an iron fist, without feeling the need to justify or explain their decisions to their kids. ("Because I said so, that's why!")
Permissive parents lack control over behavior and this can lead to children who lack self control and pretty much get to do as they please. These types of parents typically enforce fewer rules because they want to be seen as "cool" or a supportive friend.
Authoritative parents are "just right" in that they do exert control over behavior, but they will also engage in verbal give and take. An Authoritative parent will listen to a child who disagrees and sometimes make exceptions to rules. Baumrind asserted that this is the parenting style that leads to the best outcomes with children who are self assertive, self disciplined, and are concerned about the well being of others.
Want to keep your kids safer online?
Bark can help.
Bark covers texts, email, YouTube, and 24 social media channels.
That's 4 times more than any other monitoring app.
Download our app today
When it comes to online behavior, how can a parent be Authoritative? Here are a few tips:
1) Don't engage in ostrich like behavior!
Putting your head in the sand and hoping kids won't engage in inappropriate behaviors won't work. Educate yourself to online threats and talk to your child about them. The Family Online Safety Institute's website provides tips and tools to help you handle the online world.
2)Turn over their independence slowly.
There are ways to limit online apps your child can access. Start with one or two, and let them (and you!) get comfortable with their behaviors before opening up new apps. The Stay Safe Online organization offers safety and security tips for raising smart digital citizens.
3)Let your child be who they are, but know what they are doing.
Kids have a psychological drive to feel special and different. Let them explore their need to be unique, but be aware of how they are doing so.
4)Encourage them to have a life outside of their online device!
As a college professor, I see more and more freshmen who have a tough time engaging humans in a face-to-face environment.
Each year, more students are telling me that they haven't learned how to drive because they would rather interact on the internet. This works with students their age, but does not help them as they transition into the workforce.
Finally, each family will need to find what works for them. There is no "one size fits all" solution. Keep the dialog open and find what works for your family!
Jonathan Roberts, Ph.D, is a professor of psychology and director of the Honors program at Armstrong State University in Savannah, GA. Dr. Roberts specializes in developmental cognitive neuroscience and has been named to the "Who's Who Among American Teachers." He is a proud father, husband, and also engages in automobile racing and instruction.