A Lifesaving Suicide Alert That Changed a Family's Life
Bark's suicidal ideation notifications enabled one family to get their son the help he needed before tragedy struck.
Silently Struggling, A Child Thought He Had No Way Out
After experiencing extreme bullying, Sam had started googling things related to suicide. Fortunately, his mom got a Bark alert and was able to intervene. 
A Parent's Worst Nightmare
Laura had no idea what was going on in her son's digital world. She was shocked when Bark notified her that he was researching suicide. 
An Alert That Saved A Life
She credits Bark with preventing the unthinkable. Because of this alert, she was able to get him the support he needed. 
Stats Parents Need to Know
Suicide is the second-leading cause of death for ages 10–14
LGBTQ youth are more than four times as likely to attempt suicide than their peers
In 2021, 43.09% of tweens and 74.61% of teens were involved in a self-harm/suicidal situation.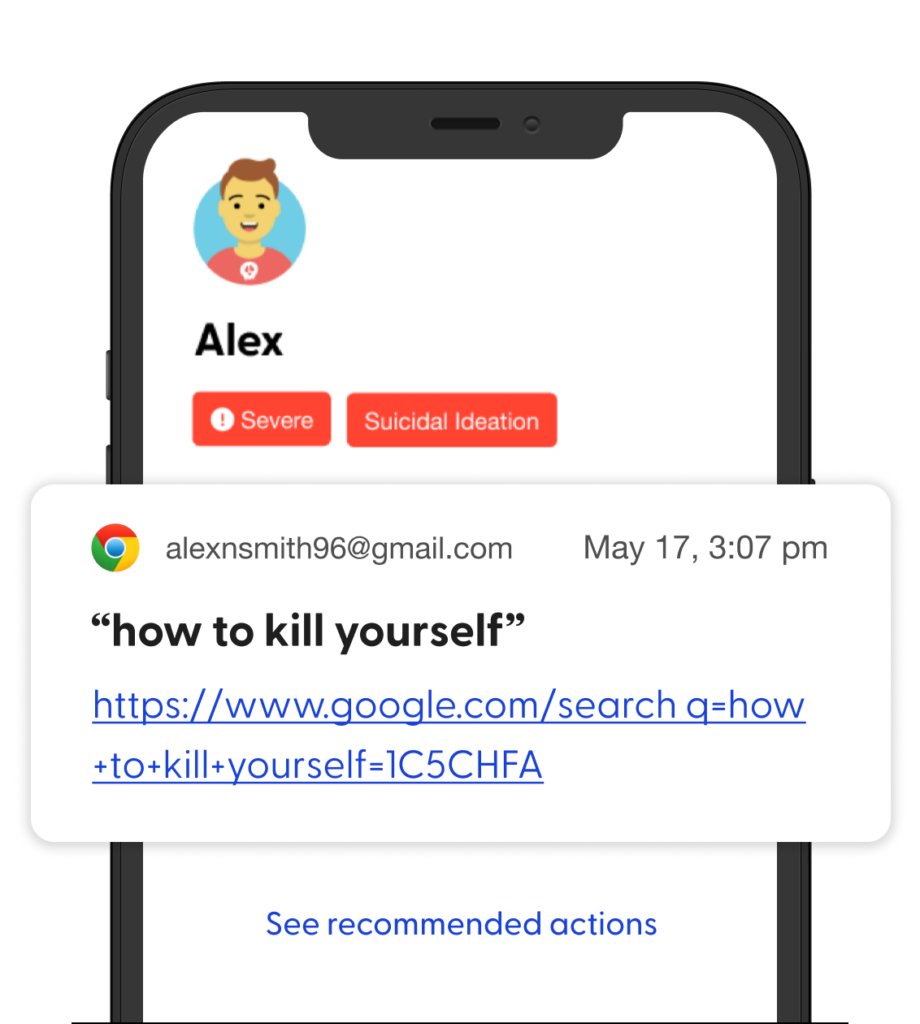 What a Bark Alert Looks Like
When Bark's advanced technology detects potential suicidal ideation, it triggers a timely alert to the parent so they can check in and make sure everything's okay.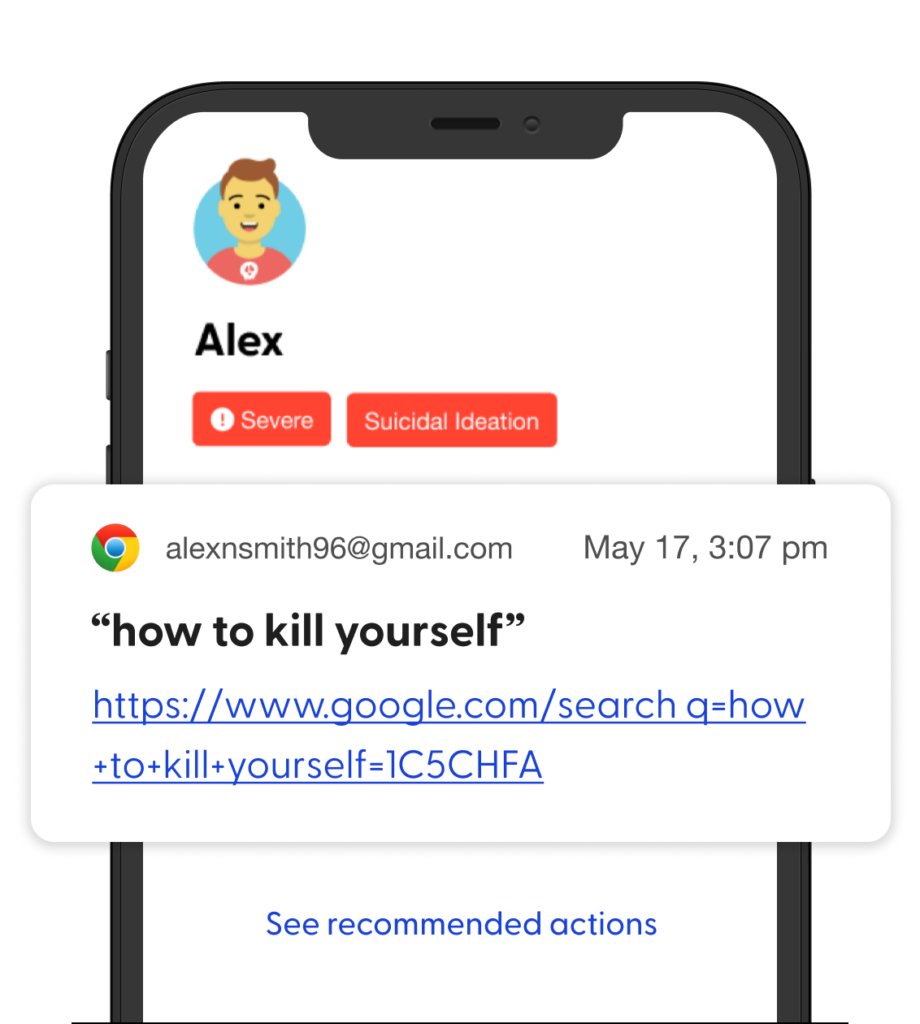 Learning — and Growing — With Bark
The family continues to use Bark to monitor for dangers and open up discussions about hard —  and important — conversations together.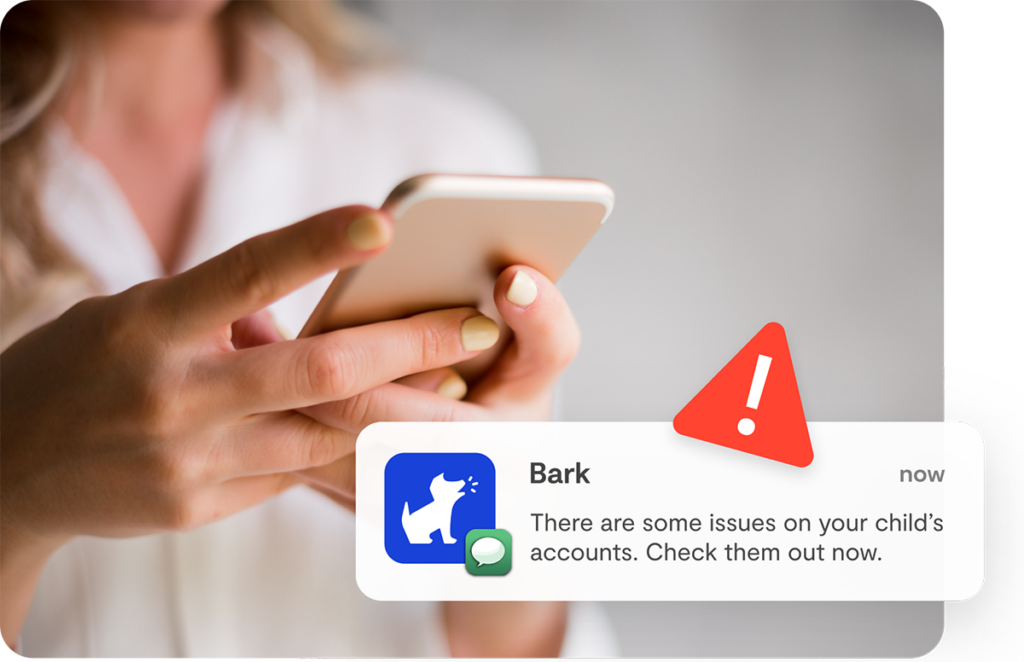 How Bark Can Help Your Family
Bark's advanced technology monitors your child's texts, emails, and social media platforms for warning signs of suicidal ideation (and other issues).