''Bark saved our family's life''
–Laura L.
Bark's suicidal ideation notifications enabled one family to get their son the help he needed before tragedy struck.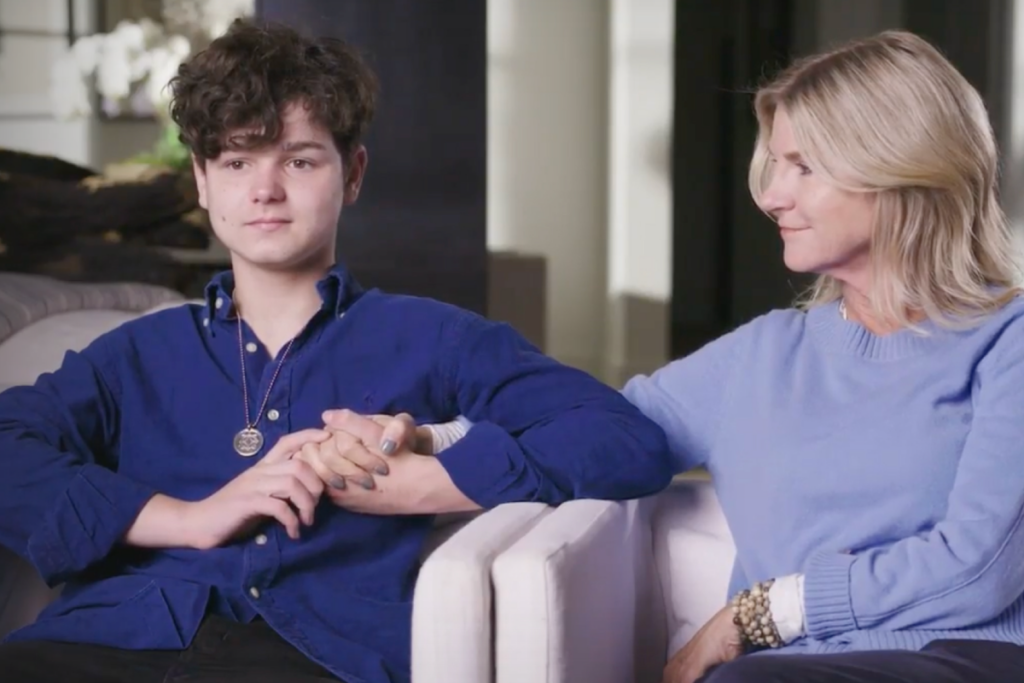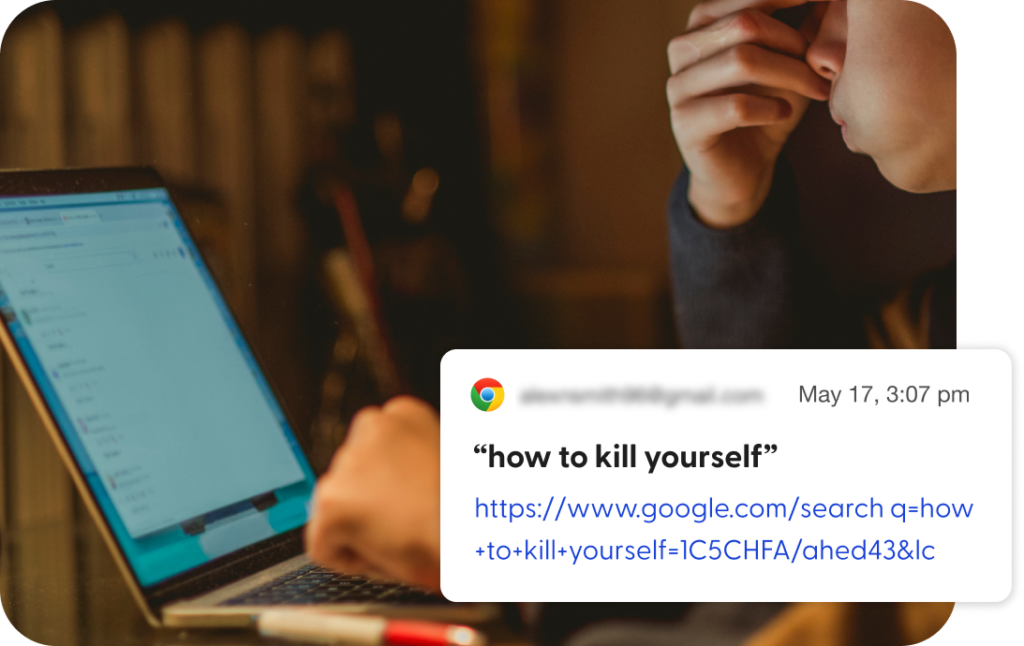 How Bullying Led to Suicidal Thoughts
After experiencing extreme bullying, Sam had started googling topics related to suicide. Fortunately, his mom got notified and was able to intervene and get him the help he needed.
Stats parents need to know
Suicide is the second-leading cause of death for ages 10–14
45% of LGBTQ youth seriously considered suicide in the past year
Nearly three in five teenage girls felt persistent sadness in 2021
Bark helps keep 6.5 million kids safe
What a Bark Alert Looks Like
When Bark's advanced technology detects potential suicidal ideation, it triggers a timely alert to the parent so they can check in and make sure everything's okay.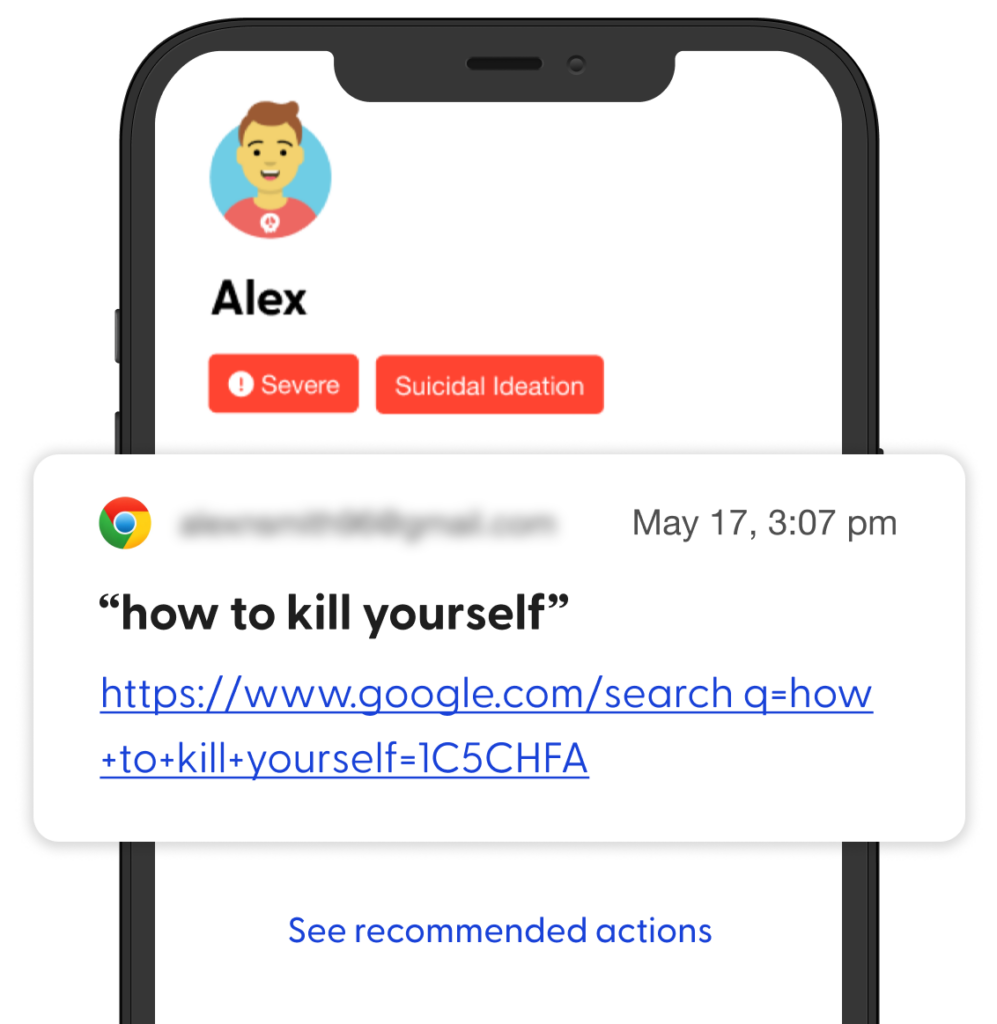 How to Get Started With Bark
Our app monitors your child's online activities for warning signs of suicidal ideation and other issues. Try it free for a week.