Updated April 4, 2023
App Overview
Facebook is a social networking platform that allows users to connect with friends, family, and acquaintances by creating a personal profile, sharing photos and videos, and posting updates and messages. Users can join groups, create events, and share content with their network.
When it comes to the safety of kids using Facebook, there are a few things to consider. One of the biggest concerns is privacy. Facebook collects a lot of personal information from its users, which can be used for targeted advertising and other purposes. Kids should be aware of the privacy risks involved with using the platform and take steps to protect their personal information.
Another potential danger of using Facebook is cyberbullying. Unfortunately, cyberbullying is a common problem on social media platforms like Facebook. Kids should be aware of this risk and understand how to recognize and report any instances of cyberbullying.
In addition, because Facebook allows users to share content with others, there is always the risk of kids being exposed to inappropriate content. Parents should monitor their children's use of the platform and educate them about the risks of accessing inappropriate content online.
Online predators are also a concern when it comes to social media platforms like Facebook. Kids should be aware of the risks involved with communicating with strangers online and understand how to stay safe when using social media.
To help keep kids safe on Facebook, there are a few steps parents can take. First, they should monitor their children's Facebook activity and keep an eye on their friends list, messages, and posts. Second, parents should educate their children about online safety and the potential risks of using social media. Third, parents can set guidelines and rules around their children's use of Facebook, such as limiting the amount of time they spend on the platform or restricting who they can communicate with. Finally, Facebook has a variety of privacy settings that can be used to limit who can see a user's profile and posts. Parents should encourage their children to use these settings to protect their personal information.
Overall, Facebook can be a useful tool for kids and adults alike, but it's important to be aware of the potential risks involved and take steps to ensure the safety of your children when using the platform. With proper education and monitoring, however, Facebook can be a safe and effective way to connect with others online.
Can Bark Monitor Facebook?
Bark's monitoring covers texts and images on your child's Facebook timeline. So if any inappropriate or harmful content appears on their timeline, you'll get an alert!

At Bark, we know it can be hard to keep up with all the latest apps and decide whether or not they are safe for our kids. So that's why we did the research for you and you can find comprehensive reviews of the most popular apps on our app review page!
Don't have a Bark Phone yet?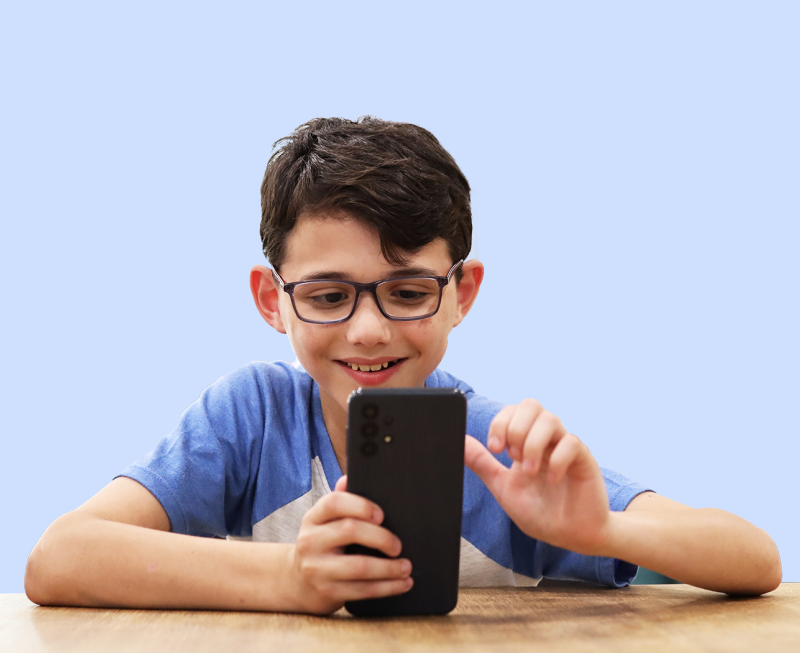 What Else Can Bark Do?
When it comes to Facebook, Bark gives you the power to choose when and if your child can use it, helping you to set healthy boundaries. Our custom screen time schedules even let you decide down to the minute when your kid can use Facebook. Plus, you can change them easily at any time — you can even pause the internet entirely when they need a breather.
More reviews
---
Communication
Yahoo Mail
Rated for Everyone
Yahoo Mail is a popular email service that allows users to send, receive, and manage emails. The Yahoo Mail mo...
Read review
Communication
Gmail
Rated for Everyone
Gmail is a popular email service provided by Google. It allows users to send and receive emails, attach files,...
Read review
Productivity
Outlook
Rated for Everyone
Microsoft Outlook is a popular mobile app that serves as an email client, calendar, and task management system...
Read review
Ready to get started?
Now that you know how Bark works, take the next step! Bark was created by parents, for parents, to offer a better, easier, and more effective way to help families create healthy digital habits.