Protecting children from the viral 'Momo challenge' on WhatsApp
August 14, 2018
During the live segment, Titania explained what the MOMO Challenge is, how children can view it and how a young girl took her own life after viewing the challenge. Titania also discussed warning signs that parents can look out for that may indicate they are participating in dangerous online activities, and how apps like Bark can help parents stay on top of online challenges like these.
---

Leading Internet Safety App Bark Announces Their Expansion to Office 365 Accounts in Schools Nationwide
August 13, 2018
Originally launched in February 2018 for schools using Google G Suite, Bark for Schools is available at no cost to all schools nationwide, and currently monitors over 1.7 million students.
---

FBI Investigates After Olive Branch Teen's Parents Say He Was Lured on Video Game App
August 6, 2018
According to the family, police say the teen was lured away from home by a person he met on a video gaming messaging app called "Discord."
---

Dr. Drew Midday Live — Titania Jordan on Internet Safety Solutions
August 1, 2018
During the segment, Titania, CPO of Bark.us, discussed what Bark is and how parents can use it to monitor their children's online activity. Titania also discussed a recent study that shows that depressed teens can be comforted by social media, as well as Bark's own findings from the almost 1 billion messages analyzed.
Titania's segment begins at the 19 minute mark.
---

3 Tech Experts Share How They Monitor Their Own Kids Online
July 27, 2018
Here is advice from three tech experts with three different methods of monitoring their kids online.
---

Kids Decoded: Secret Apps
July 24, 2018
Titania Jordan, CPO of Bark.us, discusses how parents can stay on top of the growing list of apps children are hiding from their parents. Here are 3 steps to take when discovering hidden apps on your child's phone.
---

Back to School Safety
July 23, 2018
Here's how parents can send their kids to school in the coming weeks with a better understanding of how to keep them safe on both their personal and school-issued tech devices.
---

Q & A: Phone apps to keep kids safe online
July 19, 2018
A reader wrote into the publication expressing concerns about cyber bullies and asked how to keep their children safe while online. Titania noted that it's important for parents know the parental controls of browsers and devices and to talk with their children and other parents often about what's going on in their digital lives. For monitoring, Titania suggest parents to use the Bark app, which will alert them to risky apps downloaded now or in the future.
---

Rush to Reason (KLZ-AM, Denver) in a segment about Bark, Bark for Schools and how both parents and educators can keep kids safer with technology
July 18, 2018
During the live radio segment, Titania discusses how Bark is used and how to download, as well as the success of Bark for Schools since its launch in February. Titania also shares how Bark differs from other monitoring apps and all of the different apps that Bark monitors (including the House Party app). Additionally, the host directs listeners to www.Bark.us to learn more and download.
(Titania's segment is at the 1:03:00 minute mark)
---

July 1, 2018
Titania Jordan, Bark's Chief Parent Officer, discusses how Fortnite can be made safer for children, what to discuss before letting your child play the game, and making sure your child understands what information they should never share online or on video game devices.
---

June 11, 2018
Bark is honored to be named the number 1 app for parental controls for 2018 by the Consumers Advocate. "Bark offers one of the most comprehensive monitoring packages in the parental control app landscape, and does so at a very reasonable price." High praise indeed!
---

June 11, 2018
A new app Bark aims to keep kids safe by alerting parents to potentially dangerous content sent through social media accounts, email, and texts.
---

June 11, 2018
There's a growing interest in Bark app, which monitors your child`s social media, text messages, and email, and will only send parents an alert if it identifies worrisome phrases that could suggest suicide, depression, threats against the self or others, cyberbullying, or being targeted by online predators.
---

June 8, 2018
Titania Jordan, Bark CPO, explains the types of online dangers Bark monitors for, including cyber bullying, sexting, online grooming from predators and more. Titania also discuss how Bark has helped stop 12 school shootings and bomb threats to date.
---

June 5, 2018
Titania Jordan, Bark CPO, discusses June being Internet Safety Month with Ethan Bearman. She also speaks about the annual statistics that Bark has compiled through their message analysis about the risks kids face online.
---

May 30, 2018
There are places online where secrets are traded. With just a few clicks users uncover a catalog of illicit photos organized by state, county, school and sex act. Titania Jordan, CPO of Bark, an app dedicated to making the web safer for children, explains how detrimental such photos can be for victims.
---

Going High Tech To Stop Violence
May 30, 2018
With the recent school shootings heavy on everyone's mind, educators are using technology as the first line of defense against school violence. Online Safety Expert, Titania Jordan, joins Fox News with the ways that Bark is helping schools prevent mass shootings.
---

May 28, 2018
With smartphones in hand, kids today are experiencing a level of constant connectedness the world has never known. Unfortunately, many experts say it's causing never before seen levels of anxiety and depression and blazing an unintended trail of life-altering digital permanence.
---

May 25, 2018
From credible threats made in schools, to teen suicide. There's now an app that detects incidents like these, giving busy parents the ability to see what their teens are saying on their smartphones.
---

May 23, 2018
Romper discusses the controversy surrounding the recently released movie Show Dogs and scenes that parents say promote a disturbing message about sexual abuse. Titania Jordan notes that it's a good idea for parents to educate themselves on the best ways to address troubling movie scenes with their children.
---
May 23, 2018
For families who worry about their children's safety on the internet, the newest generation of monitoring services may be a parent's best friend. Titania Jordan, Bark's chief parent officer, discusses why the internet needs precautions, just like the real world.
---

May 22, 2018
In the wake of the Santa Fe school shooting, one app company is calling itself a potential part of the solution. Bark is an app that monitors all of your child's smartphone use so that you don't have to.
---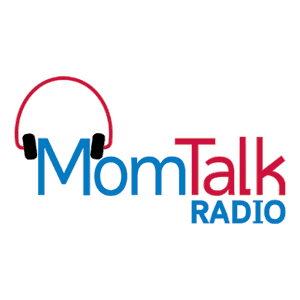 May 21, 2018
Titania Jordan, Bark's Chief Parent Office, shares the importance of parents having conversations with their children about new trends in digital technology, online safety and digital permanence.
---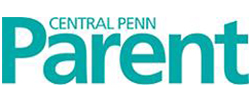 May 15, 2018
Chief Parent Officer, Titania Jordan discusses the potential dangers games like Fortnite can present for children and teens, how parents can tell if their children are playing Fortnite without their permission, and how parents can better monitor their kids' gaming activities.
---

May 3, 2018
Schools are using Bark to help keep children safe in schools. tracks your children's social media activity, emails and texts. Bark is technology that keeps children safer online both at home and at schools
---

April 26, 2018
Titania Jordan, Bark Chief Parent Officer, discusses with the Doctors the growing presence of videogame predators. She talks about how these predators pose a danger to children, how they interact with children through videogames and how parents can keep their kids safe with their tech devices.
---
April 25, 2018
Bark discusses the rise of teens SELF-bullying online. Titania Jordan, Bark Chief Parent Officer explains why kids are creating fake accounts to spam themselves with hate mail – and how to spot the warning signs in your own child.
Read More
---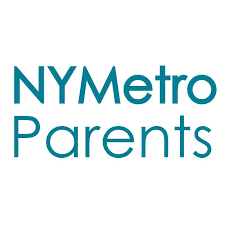 April 25, 2018
Titania Jordan, Chief Parent Officer of Bark, an award winning app that monitors kids' activities online and alerts parents of potential dangers, shares five ways parents can help keep their kids safe online.
---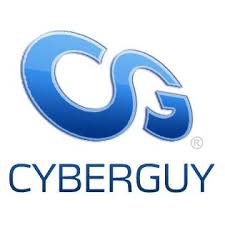 March 29, 2018
Listen to the podcast CyberGuy as Kurt Knutsson interviews Bark's Chief Parenting Officer Titania Jordan to see how the Bark works and alerted a school about a potential shooting.
---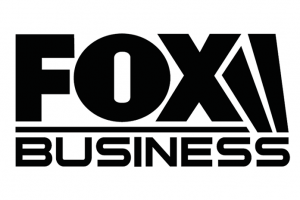 March 28, 2018
Bark CPO Titania Jordan shares expert tips for helping to protect your child's digital footprint. She discusses why sharing real names or personal information can lead to stolen identities, or even worse, predators can use this information to find a child in real life.
---

March 24, 2018
Forbes highlights Bark as a solution to the many problems that can arise through social media and cellphone use.
---

Protecting Kids in the Digital Age
March 23, 2018
Host Ainsley Earhardt and Bark CPO Titania discuss how Bark and Bark for Schools works, current text slang words used by kids and teens, and the Pittsburgh school shooting that Bark is credited in helping to prevent.
---

The Jenny McCarthy Show
March 18, 2018
Bark CPO Titania was featured on the Jenny McCarthy Show as a parenting expert. She discusses with the host how to use and download Bark, as well as the difference between Bark for Schools and Bark for Parents, highlighting the number of lives saved and school threats detected by both.
---

March 16, 2018
Titania Jordan, Chief Parenting Officer of Bark, an internet safety solution to keep kids and teens safe online on cyberbullying and how parents and schools can keep children safe online
---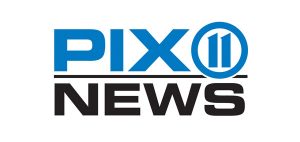 March 15, 2018
Marvin Scott speaks to Titania Jordan, the chief parenting officer of Bark, about bullying in schools and online and what Bark is doing to help.
---

March 12, 2018
Bark Affiliate, Reginald Corbitt, founder of SafeCyber, warns parents about a popular app kids are using. What parents don't realize about this app, Musical.ly, is that it can also be used to exploit children.
---

February 26, 2018
Bark CPO Brian Bason discusses why he decided to start Bark. He then explains how Bark differs from other digital safety apps and the shocking data that Bark has uncovered.
---

February 20, 2018
Ayme Pankratz speaks about how she uses Bark to monitor her kid's social media interactions which spark conversation around digital citizenship.
---

January 30, 2018
Titania Jordan, Bark CPO, discusses the ever-evolving text codes and explain that emojis may have a different meaning than what parents think.  Titania then talks about how Bark helps parents monitor their children's text and multimedia messages.
---

January 19, 2018
Titania Jordan, Chief Parenting Officer of Bark.us, discusses the recent Tide Pod Challenge and shares that while Tide should look to reformulate their product, as it may look like candy to small children, children/teens participating in the challenge most likely know the difference and should not be participating. Titania states that "[F]or children who are old enough to know better — like the majority of the teens participating in the 'Tide Pod Challenge' — this backlash should not be the fault of the manufacturer."
---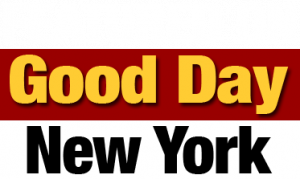 January 1, 2018
Parents need to learn the code works that their kids are communicating with on their text messages and social media posts. CPO Titania discusses how Bark is used, noting that it uses algorithms that look at bullying, suicidal ideation, sexually related things and shares recommending next best steps with parents.
---

January 8, 2018
Tech expert and Bark CPO, Titania Jordan, provides 5 tips to keep your child from becoming addicted to technology.
---

January 2, 2018
It seems as though nearly every week a new study is published that contradicts the last one about how much screen time kids should—and shouldn't—be allowed. But assuming you've decided to take the plunge and buy your child a phone, tablet or computer, the hard choices aren't over—in fact, they've just started. Now, you'll have to figure out just how much digital privacy to allow them."You have instincts, and they're there for a reason," says Titania Jordan, chief parenting officer of Bark, a digital safety solution for parents.
---
Bark! A Phone Security App
January 2018
An easy-to-use internet safety solution for parents to help protect their children online. Bark alerts parents when it detects potential threats or signs of danger, including cyberbullying, internet predators, depression, suicidal thoughts and sexting.
---

December 22, 2017
Your kids have been begging for one, and now, you've finally decided it's time for their first smartphone. That's super exciting for them (and slightly terrifying for you). Since we can assume what's coming once that connected device is activated and connected to wifi, here are a few tips to make the experience a more pleasant (and much safer) one for all involved.
---

November 11, 2017
AI researchers have had a big year in 2017 with the creation of multiple technologies intended to help prevent suicide. Bark is a tech company that uses machine learning to analyze user content via email, SMS, and social media platforms. The technology scans for language that might indicate a user is contemplating suicide and sends alerts to the individual's guardian if it senses trouble based on their online correspondence.
---

October 31, 2017
Bark is an Atlanta, Georgia-based startup that is aiming to curb cyberbullying by analyzing social media feeds and text messages for signs of depression, sexting and harmful content.
---

October 22, 2017
In an article on the rising rate of teen suicide, Elizabeth Chuck of NBC news, discusses whether or not social media is a contributing factor. The article points out that apps like Bark, which use artificial intelligence to monitor children's digital communications, can alert parents to possible dangers like bullying, sexting, or internet predators.
---

October 19, 2017
During a live radio segment, Bark CPO Titana Jordan examined the growing online dangers for children, including online predator news that broke in Denver the previous day, and how children's anxiety and depression is at an all-time high.
---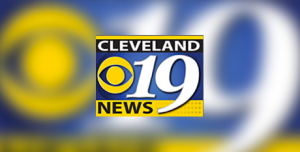 October 18, 2017
Bark is highlighted as an app that does all the work for parents when it comes to monitoring their teens social media accounts for dangerous online behavior.
---

October 17, 2017
Bark CPO Titania Jordan discusses how parents can help protect their children from risky behaviors online and the 5 signs of cyberbullying.
---
October 11, 2017
Bark is highlighted as a unique app helping parents make sure their children stay safer on social media. the technology makes sure that the Bark app doesn't invade the privacy of your child, it simply keeps an eye out for those key online dangers.
---

October 9, 2017
Titania Jordan, Chief Parenting Officer at Bark, speaks with KMOV about how Bark is a digital safety solution for parents. The watchdog engine connects to dozens of social media accounts, plus email and texting, and then alerts parents to issues like cyberbullying.
---

September 28, 2017
CPO Titania Jordan discusses the most recent incident with MichaeLA of a Bronx, NY teenager stabbing two classmates (killing one) after claiming that he was being bullied.
---

September 20, 2017
Bark has already saved lives, and will surely save many more. Bark looks for signs on kids emails, social media, and phones that children may be experiencing depression, alerting parents and facilitating conversations.
---
 
September 13, 2017
A new study warns that the suicide attempts among young adults has risen alarmingly. Bark CPO Titana Jordan talks about the signs that parents should be watching out for that could be a seen a teen may be suicidal.
---

September 5, 2017
On platforms like Instagram, Twitter, YouTube and Reddit, friends and strangers then go back and forth posting barbs about the person in the video, often including hurtful and humiliating attacks. Bark helps parents monitor children's use of social media, alerting parents to potential issues of cyberbullying, sexting, drug-related content, internet predators, depression and suicidal thoughts
---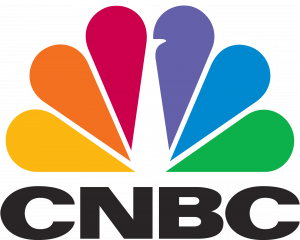 August 29, 2017
For the first time, a study on internet addiction is being funded by The National Institutes of Health, a signal that the problems stemming from excessive internet use may finally be getting the serious attention it deserves from the U.S. mental health community. Bark shares with CNBC 5 Tips To Keep Your Child From becoming Addicted To Tech.
---

August 28, 2017
Bark is honored to be featured on Inc. Video's segment on 7 Incredibly Useful Back to School Apps. Let technology help you and your favorite student take on the school year.
---

August 24, 2017
Bark is an app that is designed to protect children and teens from online by using artificial intelligence to analyze their social media, text and email messages. It alerts the teens parents if it finds evidence of cyberbullying, suicidal thoughts, sexting or other risky online behavior.
---

August 4, 2017
Bark CPO, Titania Jordan, discusses recent news of Massachusetts teen Michelle Carter being sentenced to 2.5. years in prison for encouraging her boyfriend (via text) to commit suicide and how families can prevent tragedies like this from occurring by using Bark.
---

August 2, 2017
Bark, a Village startup, is tackling online issues. Their technology alerts parents of potential problems instead of having to search for them such as cyberbullying, sexting, drug-related content, and signs of depression.
---

July 11, 2017
At Bark analysis of 500 million messages has so far helped save the lives of 25 kids who were considered imminently suicidal but whose parents didn't know.
---

July 7, 2017
Bark combs through children's social media activity across 20 platforms, as well as emails and texts – using advanced machine learning to detect signs of cyberbullying, sexting, drug use and/or depression.
---

June 26, 2017
Bark Chief Parenting Officer Titania Jordan discusses text slang parents should be aware of and the apps that need to be monitored.
---
June 26, 2017
With many kids and teens having access to the digital world, it's difficult to keep up with their digital language. Titiana Jordan of the app, Bark, which helps monitor children's phones for internet safety speaks with You & Me.
---
 
June 23, 2017
Snapchat announced a new feature this week that allows users to see where their friends are posting on a map. While the new feature may make it easier than ever to find and communicate with friends and check in on what people are up to around the world, some internet safety experts worry it may be another headache for parents. Bark CPO Titania Jordan speaks with USA Today about some of those safety concerns.
---

June 20, 2017
Titania Jordan, chief parent officer at Bark, empathizes with the reasoning behind adding an age limit for smartphones, but ultimately thinks the endeavor is unrealistic. The devices in and of themselves are not the problem," she adds. "It's what they are doing on them, what they are seeing, and how long the are using them that needs to be tackled with responsible parenting."
---

June 18, 2017
Bark, which charges $9 a month or $99 for one year, works with programs including Snapchat, Facebook, Twitter, Gmail, Pinterest and Kik, and sends an alert to the child's parents via email or text message if it detects a potential issue.
---

June 12, 2017
Experts reveal the dangerous teenage sexting slang all parents should know. Parental protection firm Bark has released a graphic depicting text slang.
---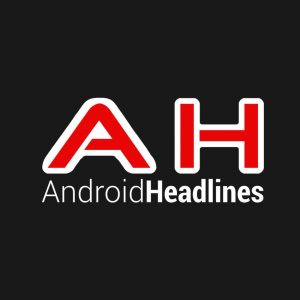 June 9, 2017
Bark is a solution to assist parents in keeping their children safe online. It's essentially a way to link your kids social media accounts and messages so that if there are any signs of cyber bullying, or any other inappropriate types of behavior, the app can send alerts to notify you as the parent that there might be a problem to deal with.
---

June 9, 2017
Written communication among kids and teens today has morphed into such a confusing mixture of acronyms and emojis that it can almost make hieroglyphics more easily understood. This is why it's important for parents to be up on the latest text slang.
---

June 8, 2017
Communicating via text can be incredibly convenient, but it can also be used as a tool by kids to hide things from their parents.
---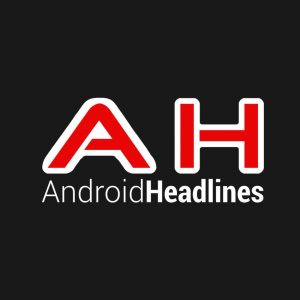 May 22, 2017
Bark is a new smartphone app that aims to help parents keep an eye on what their children do online and prevent them from various dangers on the internet.
---

May 21, 2017
If your teen has a smartphone, chances are they spend several hours a day on text and social media. While most terms are completely innocent, some child safety experts warn there can be more than meets the eye with texting codes.
---

May 17, 2017
In today's hyperconnected world, teenagers are spending an average of nine hours a day online (Children ages 8 to 12 spend six hours per day.)
---

May 16, 2017
Robyn Spoto, a digital media expert, talks about how she uses Bark and other apps to monitor her kids' phones. Bark helps by monitoring her sons' social media and email accounts.
---

May 13, 2017
Bark, a new app, says it can prevent suicide and help parents and officials monitor what's going on between teens.
---

May 11, 2017
The stakes are high, as parents search for new ways to safeguard their children from the harmful side effects of online interaction. Bark lets the machine learning algorithm do all the work, operating in the background of apps and mining for red flags.
---

May 11, 2017
Whether its Facebook, Twitter or Instagram, almost everyone has some sort of social media account, especially teenagers.
What they post could be setting them up to be targets for online dangers. Brian Bason is the CEO of Bark discuss how Bark can be used alert parents to those dangers, including cyberbullying and online predators.
---

May 9, 2017
Bark CPO Titania Jordan speaks about Bark as an online safety platform technology and provides tips on how parents can protect their kids from online predator dangers, stressing the importance of open conversations.
---

May 9, 2017
Chief Parent Officer Titania Jordan discussing Bark as an online safety platform technology that specializes in keeping kids safe from cyberbullying, sexting, suicidal and depression thoughts. She provides tips on how parents can protect their kids against these dangers, as well as listing dangerous text slang to look out for.
---

May 3, 2017
One of the biggest disconnects between the tech-savvy children of today and their parents is the child's need for privacy and the parent's need to make sure their child is safe. Bark has the answer.
---
May 1, 2017
CPO Titania Jordan offers advice on how to keep your kids safer online and explains why Bark is different (and better) from other solutions out there.
---

April 25, 2017
CPO Titania Jordan sat down with Design Driven to discuss the Bark's internet safety solutions and how to guide parents as they raise digital natives.
---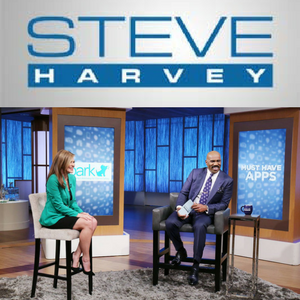 April 12, 2017 Issue
Titania Jordan, Bark Chief Parent Officer joined Steve to give a tutorial on the Bark app, which alerts parents when their teens are engaging in what could be unsafe behavior via texts, emails and social media like cyberbullying and sexting. The app can even spot the warning signs of depression and suicide. You can watch the clip here.
---

April 11, 2017 Issue
Start an open dialogue with your child, and be prepared to listen. It's difficult for parents to know if their teen is a victim of cyberbullying. Brian Bason, CEO of Bark, talks about the five signs parents can look for if they suspect their child is being cyberbullied and the five things parents can do to help.
---

March/April 2017 Issue
Bark CEO Brian Bason explains how children can easily hide things like explicit photos and messages they don't want anyone to see using vault apps and hidden folders on their phones.
---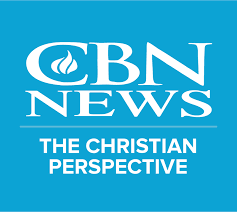 March 18, 2017
There's a new social media game that is sending some kids to the emergency room. It's called the "Eraser Challenge" also known as the "ABC Game" where kids vigorously rub an eraser across their arms while citing the ABC's. Many parents are asking why someone would want to be a part of this dangerous challenge. "Tweens and Teens desire popularity and acceptance," says Titania Jordan, chief parenting officer of an online aid for parents called Bark.
---

Spring 2017 Issue
Letting your kids roam the world wide web unsupervised can be a cause for concern for any parent. Bark lets you keep tabs on your kid's internet activity and alerts you to any detrimental activity in the ways of cyberbullying, sexting, drug-related content, or signs of depression.
---
March 16, 2017
Bark CPO Titania Jordan speaks out about online dangers such as identity theft, phishing, cyberbullying, ransomware etc. She also provides tips on how parents can protect their kids against these dangers.
---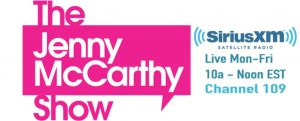 March 15, 2017
Bark CPO Titania Jordan is featured as a parenting expert on SiriusXM's The Jenny McCarthy Show discussing how to step in if parents are alerted about their children experiencing cyberbullying and how bullying differs in today's digital world.
---

March 15, 2017
Parents are finding new ways to protect teens online and still maintain their children's trust and privacy. A service called Bark analyzes online activity and text messages for signs of cyber bullying, sexting and depression, and it alerts parents if anything suspicious is found. Bark CEO Brian Bason and Chief Parent Officer Titania Jordan join "CBS This Morning" to discuss their service.
---

March 12, 2017
Whether planned, pressured or otherwise, it's important for parents to be in the know and talking to their kids about what they're sending (or receiving) on their screens. We talked to Titania Jordan, Chief Parenting Officer of Bark, an easy-to-use monitoring tool that parents can use to help protect their children online from the risks of cyber bullying, sexting, drug use and even depression and suicide. Ahead, she answers every question or concern you may have about your little ones sexting.
---

March 3, 2017
The CEO of Bark shares new details about protections against online dangers for children and teens
---

February 24, 2017
Do you have one of those teens who always seems to have his or her eyes on a smart phone? You are not alone.
---

February 23, 2017
We all know the dangers of the internet and as parents it's hard to have any control over our kids social identity, but ironically enough technology is helping.
---

February 6, 2017
The age you purchase a phone for your child's maturity and ability to handle ownership responsibly. With a little time and effort, you can put into place safety measures to help protect your children. Read Bark's Complete Guide to Buying Your Child's First Mobile Device for some tips.
---

February 2, 2017
As the use of technology in our day-to-day lives increases, so does the probability of our children being victimized by cyberbullies. Here are some resources parents can use to keep children safe.
---

February 1, 2017
Titania Jordan joins us today from Bark to speak about some of the most common texting terms we may encounter and how to deal with possible texting tissues in our children's media-filled lives.
---

January 29, 2017
We provided assistance to parents looking to secure the internet and social media for their children.
---
 
January 27, 2017
Children who are bullied, either online or in real life, often experience fear, anxiety, low self-esteem and depression.  In some cases these feelings can become so acute that suicide seems like the only answer to escape the harassment. Here is a look at some of the effects.
---

January 25, 2017
Smartphones and tablets often keep children or teens connected 24/7.How can parents monitor what their children are seeing or who they're communicating with?
---

January 25, 2017
In a world where cyberbullying is a mere click away, what can parents do to keep their children safe without monitoring their every digital move? Analytics and machine learning are offering new options.
---
 
January 17, 2017
Mobile tech offers countless ways for parents to interact with, and care for their children. You use tech to manage just about everything, so why not tap into mobility to help enrich parenting?
---

January 10, 2017
Children and teens communicate digitally for a number of reasons. Whether they are texting or chatting online, these forms of staying in touch are fast and also offer a layer of privacy away from adults. Check out these 21 texting slang terms that parents should have on their radar.
---

January 5, 2017
Bark and Rachel's Challenge paired up for a safety forum at a Tulsa high school.
---

January 5, 2017
Bark, a watchdog internet safety program paired up with Rachel's Challenge.
---

December 27, 2016
Worried about cyberbullying, sexting, violence or other online dangers? Bark may be able to help.
---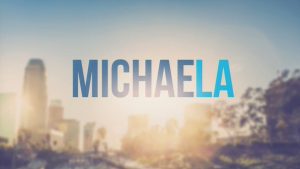 December 22, 2016
Parents listen up! We're breaking the teenage texting code! You already know OMG and LOL, but do you know what MOS means?
---

December 20, 2016
From hidden apps to something called "vault apps," and secret text slang, your kids online usage seems to be getting sneakier by the day. Bark.us is a website and app that can help you navigate through the dangers of the tech world and how to keep our kids safe.
---
December 15, 2016
Bark's Chief Parenting Officer discusses how Bark automates the process of monitoring your child's social media, texting, and emails and gives teens and tweens a sense of privacy.
---

December 11, 2016
Most of us know the basic texting slang like "omg," "lol," and "brb," but if you've gotten a peek at your child's phone lately, you know there's a whole crop of new lingo that most of us have no idea about.
---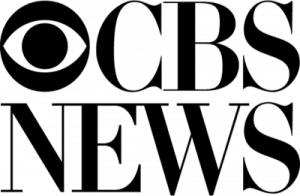 December 7, 2016
If you want to know what your kids are texting, sometimes reading the message is not enough. Teens often use abbreviations to hide the meaning of their conversations.
---

December 2, 2016
Tis the season of lights, and the folks at Bark ― a watchdog company that provides digital safety services ― would like to shed some of that light on what your kids might be doing online.
---

December 1, 2016
Psychotherapist and Editor at Large for Live Happy Magazine Stacy Kaiser joined us live with dangerous text lingo all parents should know.
---


November 30, 2016
It is tough for parents to keep up with latest codes and acronyms their kids are using to text each other. But there are some codes they must know to keep their kids safe.
---

November 11, 2016
---

November 10, 2016
Now that my son has a phone, as do all his friends, it's a whole new world of parenting. For now, he is content texting his friends yo, bruh, what's up and watching sports clips, but there will soon be a time when social networks come more predominantly into play
---

November 2, 2016
Thinking of installing a parental control app on your kid's phone? You're not alone. Plenty of parents use such apps to keep their kids safe online and to provide themselves with some peace of mind.
---

October 29, 2016
We've got to protect our kids from the myriad of things out in the world that can harm them while still allowing them enough freedom to explore and gain their own life experiences. We also have to ensure they don't while away the day surfing Instagram and streaming YouTube videos. Whew. Here are some tips to keep control of your kids' online existence.
---

October 25, 2016
A new service named Bark launched recently, and it is designed for parents who are concerned about internet safety of their children.
---

October 25, 2016, 2016
October is National Bullying Prevention Month. As our world becomes more and more connected online and our kids become more and more tech-savvy, online bullying is also becoming more prevalent
---

October 19, 2016
Our children spend hours every day accessing the internet from smartphones, tablets, and home computers. It's important to bring the family together to create and understand the rules around using devices and accessing the internet.
---

July 14, 2016
From simple content filters to robust home network solutions, new parental controls offer a range of media-management options.
---

June 2, 2016
When innovators develop new ways to tackle global inequality and crisis, even the world's biggest problems can become slightly more manageable.
---

May 12, 2016
Bark uses artificial intelligence to scan through social media messages and alert parents to potential cyber bullying, sexting and even depression.
---

May 10, 2016
Bark is featured on Techcrunch as a finalist as part of the Techcrunch NYC Disrupt 2016 Startup Battlefield.
---

May 4, 2016
Bark is featured on the CBS Eyewitness News detailing the value of Bark in helping to keep children safe online along with some lesser known threats like mobile apps masking themselves as a calculator or camera, while really a private social messaging tool under the covers.
---

April 8, 2016
Bark is featured on Mom Talk Radio for segment on Internet Safety and some ways to protect children from online dangers like cyberbullying and grooming.
---

March 21, 2016
Trent, a father who uses a tracking app to monitor his kids online activities, was surprised to learn of his daughter's drug use. Trent shares his story with The Doctors in an attempt to educate other parents on how they can protect their children.
---

Software designed to increase online security for children [Savannah Morning News, Ga.]
February 12, 2016
Smartphones, Facebook, Instagram and Vine have drastically changed the way we communicate. We can virtually connect with anyone in the world with the touch of a button — but that connectivity has also raised a big question among parents.
---

February 6, 2016
Concerned about cyberbullies, predators and general danger which lurks around every corner on the internet, one father signed up for an app which is designed to monitor a child's online activity and alert their parent to potential dangers. It only took less than a month for him to get an alert that his seventeen-year-old daughter was up to something.
---

February 4, 2016
Daunted by the prospect of keeping up with his two teenage daughters' activity on social media to protect them from predators or cyberbullies, one father signed up for a new app that monitors their activity online — only to discover that his 17-year-old had gotten involved with drugs while out with the family car.
---

February 9, 2016
SAVANNAH, GA (WTOC) – Tuesday is "Safer Internet Day," which means people from over 100 countries across the globe are working to have safer and better Internet.
The push for more responsible use of technology can be online through your computer, or through your phone or tablet. The goal is to tackle things like cyber bullying, and a Richmond Hill father is doing his part as well. He's started an online tool called "Bark," that will monitor your children's email and social media accounts and send you an alert if they find something suspicious, such as sexting or depression, without you having to dig through their phones.
---
BarkTM, a New Internet Safety Solution, Leverages Advanced Technologies to Alert Parents to Potential Online Dangers


Bark Identifies Potential Cyberbullying, Internet Predators, Depression, Sexting and More
SAVANNAH, Ga. (February 2, 2016) – BarkTM, an online safety solution that proactively alerts parents to potential Internet dangers, such as cyberbullying and online predators, as well as signs of depression, suicidal thoughts and sexting, is now available nationwide after a successful beta test among parents of adolescents and teens. Founded by a technology industry veteran and parent, Bark is the only SaaS-based Internet safety solution powered by enterprise-level technology, including data science, machine learning and pattern matching, to address common parenting challenges and digital threats.
With sophisticated technologies that go well beyond simple keyword matching, Bark analyzes social media, text messages and emails to alert parents only when there is a perceived threat. These alerts, sent via text and email along with research-based recommendations for addressing the issue head on, empower moms and dads to combat potential online dangers and signs of trouble with their children.
"I've spent my entire career entrenched in the digital space, so as my oldest son started approaching the 'tweens,' I began researching how I could help to keep him safe online," said Brian Bason, founder and CEO of Bark. "What I found were tools that rely on time-intensive parental reviews of every message, Tweet and text, or systems based on simple keyword searches. I created Bark to provide parents with a more advanced and time-saving alternative for their families."
In a two-month beta test of hundreds of American families, Bark analyzed more than 250,000 online activities and uncovered potential issues affecting 20 percent of the participating families. Bark's advanced technology found hundreds of instances of cyberbullying, depression and suicidal thoughts, explicit sexual content, disclosures of private information, and even evidence of drug purchasing. In each instance, Bark not only identified the parents promptly, but also provided expert recommendations for managing the situation.
"As a mom, I know that it's challenging to monitor everything our children do online, and as a researcher, I know children do best when parents are involved and talk to their kids, especially when there is an issue," said Yalda T. Uhls, Ph.D., author of Media Moms & Digital Dads and a Bark advisor. "Bark has a great deal of potential; the goal of this service is to make children active participants in their paths to becoming smart digital citizens."
Bark is available via a one-month free trial at www.bark.us, and then is $9 per month, per family. The subscription covers major social networking and communication platforms, including Facebook, Twitter, Vine, Instagram, Google+, iOS text messaging and email.
About BarkTM
Bark is an Internet safety solution endorsed by parents and children alike for its ability to unobtrusively identify potential threats and provide proactive recommendations. Unlike traditional monitoring tools that rely on parents combing through every activity or that use keyword searches which ignore context and history, Bark utilizes data science, machine learning and pattern matching for smarter alerts. These alerts are combined with research-based, actionable advice for addressing the issue head on, putting more power in the hands of parents to address potential digital dangers.
To learn more, visit bark.us and follow us on Twitter, Facebook, and Instagram.
Press Contact: press@bark.us