January 27, 2017
Children who are bullied, either online or in real life, often experience fear, anxiety, low self-esteem and depression.  In some cases these feelings can become so acute that suicide seems like the only answer to escape the harassment. Here is a look at some of the effects.
---

January 25, 2017
Smartphones and tablets often keep children or teens connected 24/7.How can parents monitor what their children are seeing or who they're communicating with?
---

January 25, 2017
In a world where cyberbullying is a mere click away, what can parents do to keep their children safe without monitoring their every digital move? Analytics and machine learning are offering new options.
---
 
January 17, 2017
Mobile tech offers countless ways for parents to interact with, and care for their children. You use tech to manage just about everything, so why not tap into mobility to help enrich parenting?
---

January 10, 2017
Children and teens communicate digitally for a number of reasons. Whether they are texting or chatting online, these forms of staying in touch are fast and also offer a layer of privacy away from adults. Check out these 21 texting slang terms that parents should have on their radar.
---

January 5, 2017
Bark and Rachel's Challenge paired up for a safety forum at a Tulsa high school.
---

January 5, 2017
Bark, a watchdog internet safety program paired up with Rachel's Challenge.
---

December 27, 2016
Worried about cyberbullying, sexting, violence or other online dangers? Bark may be able to help.
---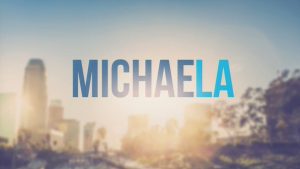 December 22, 2016
Parents listen up! We're breaking the teenage texting code! You already know OMG and LOL, but do you know what MOS means?
---

December 20, 2016
From hidden apps to something called "vault apps," and secret text slang, your kids online usage seems to be getting sneakier by the day. Bark.us is a website and app that can help you navigate through the dangers of the tech world and how to keep our kids safe.
---
December 15, 2016
Bark's Chief Parenting Officer discusses how Bark automates the process of monitoring your child's social media, texting, and emails and gives teens and tweens a sense of privacy.
---

December 11, 2016
Most of us know the basic texting slang like "omg," "lol," and "brb," but if you've gotten a peek at your child's phone lately, you know there's a whole crop of new lingo that most of us have no idea about.
---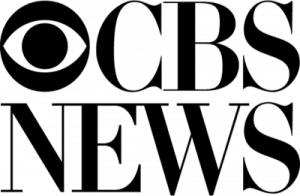 December 7, 2016
If you want to know what your kids are texting, sometimes reading the message is not enough. Teens often use abbreviations to hide the meaning of their conversations.
---

December 2, 2016
Tis the season of lights, and the folks at Bark ― a watchdog company that provides digital safety services ― would like to shed some of that light on what your kids might be doing online.
---

December 1, 2016
Psychotherapist and Editor at Large for Live Happy Magazine Stacy Kaiser joined us live with dangerous text lingo all parents should know.
---


November 30, 2016
It is tough for parents to keep up with latest codes and acronyms their kids are using to text each other. But there are some codes they must know to keep their kids safe.
---

November 11, 2016
---

November 10, 2016
Now that my son has a phone, as do all his friends, it's a whole new world of parenting. For now, he is content texting his friends yo, bruh, what's up and watching sports clips, but there will soon be a time when social networks come more predominantly into play
---

November 2, 2016
Thinking of installing a parental control app on your kid's phone? You're not alone. Plenty of parents use such apps to keep their kids safe online and to provide themselves with some peace of mind.
---

October 29, 2016
We've got to protect our kids from the myriad of things out in the world that can harm them while still allowing them enough freedom to explore and gain their own life experiences. We also have to ensure they don't while away the day surfing Instagram and streaming YouTube videos. Whew. Here are some tips to keep control of your kids' online existence.
---

October 25, 2016
A new service named Bark launched recently, and it is designed for parents who are concerned about internet safety of their children.
---

October 25, 2016, 2016
October is National Bullying Prevention Month. As our world becomes more and more connected online and our kids become more and more tech-savvy, online bullying is also becoming more prevalent
---

October 19, 2016
Our children spend hours every day accessing the internet from smartphones, tablets, and home computers. It's important to bring the family together to create and understand the rules around using devices and accessing the internet.
---

July 14, 2016
From simple content filters to robust home network solutions, new parental controls offer a range of media-management options.
---

June 2, 2016
When innovators develop new ways to tackle global inequality and crisis, even the world's biggest problems can become slightly more manageable.
---

May 12, 2016
Bark uses artificial intelligence to scan through social media messages and alert parents to potential cyber bullying, sexting and even depression.
---

May 10, 2016
Bark is featured on Techcrunch as a finalist as part of the Techcrunch NYC Disrupt 2016 Startup Battlefield.
---

May 4, 2016
Bark is featured on the CBS Eyewitness News detailing the value of Bark in helping to keep children safe online along with some lesser known threats like mobile apps masking themselves as a calculator or camera, while really a private social messaging tool under the covers.
---

April 8, 2016
Bark is featured on Mom Talk Radio for segment on Internet Safety and some ways to protect children from online dangers like cyberbullying and grooming.
---

March 21, 2016
Trent, a father who uses a tracking app to monitor his kids online activities, was surprised to learn of his daughter's drug use. Trent shares his story with The Doctors in an attempt to educate other parents on how they can protect their children.
---

Software designed to increase online security for children [Savannah Morning News, Ga.]
February 12, 2016
Smartphones, Facebook, Instagram and Vine have drastically changed the way we communicate. We can virtually connect with anyone in the world with the touch of a button — but that connectivity has also raised a big question among parents.
---

February 6, 2016
Concerned about cyberbullies, predators and general danger which lurks around every corner on the internet, one father signed up for an app which is designed to monitor a child's online activity and alert their parent to potential dangers. It only took less than a month for him to get an alert that his seventeen-year-old daughter was up to something.
---

February 4, 2016
Daunted by the prospect of keeping up with his two teenage daughters' activity on social media to protect them from predators or cyberbullies, one father signed up for a new app that monitors their activity online — only to discover that his 17-year-old had gotten involved with drugs while out with the family car.
---

February 9, 2016
SAVANNAH, GA (WTOC) – Tuesday is "Safer Internet Day," which means people from over 100 countries across the globe are working to have safer and better Internet.
The push for more responsible use of technology can be online through your computer, or through your phone or tablet. The goal is to tackle things like cyber bullying, and a Richmond Hill father is doing his part as well. He's started an online tool called "Bark," that will monitor your children's email and social media accounts and send you an alert if they find something suspicious, such as sexting or depression, without you having to dig through their phones.
---
BarkTM, a New Internet Safety Solution, Leverages Advanced Technologies to Alert Parents to Potential Online Dangers


Bark Identifies Potential Cyberbullying, Internet Predators, Depression, Sexting and More
SAVANNAH, Ga. (February 2, 2016) – BarkTM, an online safety solution that proactively alerts parents to potential Internet dangers, such as cyberbullying and online predators, as well as signs of depression, suicidal thoughts and sexting, is now available nationwide after a successful beta test among parents of adolescents and teens. Founded by a technology industry veteran and parent, Bark is the only SaaS-based Internet safety solution powered by enterprise-level technology, including data science, machine learning and pattern matching, to address common parenting challenges and digital threats.
With sophisticated technologies that go well beyond simple keyword matching, Bark analyzes social media, text messages and emails to alert parents only when there is a perceived threat. These alerts, sent via text and email along with research-based recommendations for addressing the issue head on, empower moms and dads to combat potential online dangers and signs of trouble with their children.
"I've spent my entire career entrenched in the digital space, so as my oldest son started approaching the 'tweens,' I began researching how I could help to keep him safe online," said Brian Bason, founder and CEO of Bark. "What I found were tools that rely on time-intensive parental reviews of every message, Tweet and text, or systems based on simple keyword searches. I created Bark to provide parents with a more advanced and time-saving alternative for their families."
In a two-month beta test of hundreds of American families, Bark analyzed more than 250,000 online activities and uncovered potential issues affecting 20 percent of the participating families. Bark's advanced technology found hundreds of instances of cyberbullying, depression and suicidal thoughts, explicit sexual content, disclosures of private information, and even evidence of drug purchasing. In each instance, Bark not only identified the parents promptly, but also provided expert recommendations for managing the situation.
"As a mom, I know that it's challenging to monitor everything our children do online, and as a researcher, I know children do best when parents are involved and talk to their kids, especially when there is an issue," said Yalda T. Uhls, Ph.D., author of Media Moms & Digital Dads and a Bark advisor. "Bark has a great deal of potential; the goal of this service is to make children active participants in their paths to becoming smart digital citizens."
Bark is available via a one-month free trial at www.bark.us, and then is $9 per month, per family. The subscription covers major social networking and communication platforms, including Facebook, Twitter, Vine, Instagram, Google+, iOS text messaging and email.
About BarkTM
Bark is an Internet safety solution endorsed by parents and children alike for its ability to unobtrusively identify potential threats and provide proactive recommendations. Unlike traditional monitoring tools that rely on parents combing through every activity or that use keyword searches which ignore context and history, Bark utilizes data science, machine learning and pattern matching for smarter alerts. These alerts are combined with research-based, actionable advice for addressing the issue head on, putting more power in the hands of parents to address potential digital dangers.
To learn more, visit bark.us and follow us on Twitter, Facebook, and Instagram.
Press Contact: press@bark.us