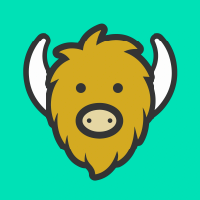 Social Media
Is Yik Yak Safe? A Yik Yak App Review for Parents
Overview
If you were looking for an app that had all of the most dangerous things you could think of for a child to experience — you don't have to look further than Yik Yak. Yik Yak is a perfect storm of bullying, online predation, and inappropriate content that could cause problems if your kid has access to it. 
Here's how it works: Yik Yak is an anonymous sharing app where users can post short public messages (think Twitter), leave comments on others' posts, and start direct messages with other users. Additionally, Yik Yak only shows you users who are within a 5-mile radius of you. But remember — it's anonymous. This means the need to keep up a reputation goes out the window. So you can imagine what users might get up to with such an unfiltered, no-consequence online experience. 
And this post will go over exactly that: the likely dangers your kid might face if allowed to use Yik Yak. Keep reading to learn more!
Harmful Content 😲
Where to begin? Well, let's start with cyberbullying. This is probably the biggest concern parents will have with Yik Yak. The best way to think of Yik Yak is like the graffiti messages on a school's bathroom wall — except when it's online it can't be covered up and way more people are guaranteed to see it. 
Not to mention the recent addition to the app of direct messaging.  DMs open the door to all sorts of inappropriate behavior (including predatory behavior, which we'll get into later). Not only can other users bully your kid for everyone to see, but they also send messages directly to your kid without any "witnesses." And of course, the messages are still anonymous. On top of that, messages disappear after 24 hours. Sound familiar? That's right, Yik Yak is taking a page out of Snapchat's book. This means addressing cyberbullying on Yik Yak is even harder than it already was. 
Aside from the direct bullying that can happen on Yik Yak, there's also the danger of kids being exposed to hateful and violent content. When there's no names attached to posts, suddenly there's nothing stopping some users from using Yik Yak as a place to spew racist and sexist content with no repercussions. Yik Yak has even gotten their name in some lawsuits in years past for some particularly heinous incidents of sexual and violent content. That's enough for adults to stay away from the app, let alone children who might accidentally stumble across it on the internet. 
Predation 🚨
Previous versions of Yik Yak only offered public posts, and no direct messaging. In that case, there was still a danger of predation since strangers could comment on your kid's post and exchange information easily enough. But now that there's a direct messaging feature, the potential for predation doubles. 
To put it simply, Yik Yak's messaging is anonymous, location-based, and disappears after 24 hours. See the red flags yet? We hope any parent that reads this sees the red flags. Because Yik Yak is almost too enticing for any potential predators who are looking for an easy and discreet way to connect with kids.
Positive Value 💙
There's not much of a strong argument for positive value here. While the social aspect of Yik Yak might sound interesting, it's not worth the trouble that comes with it. There are plenty of other ways for kids to socialize — one of them being offline! But if you are looking for something online, we'd recommend the Messenger Kids app. This app allows younger kids to message close friends and family safely. It's not a public posting platform but it could serve as an alternative for online socializing if needed.
Privacy 🔒
With all of this talk of anonymity, maybe it seems like privacy is the only thing Yik Yak has going for it. But it's important to remember that no app is truly anonymous. Especially if Yik Yak is being used among kids who go to the same school, it's probably pretty easy to figure out who's saying what. And all it takes is a quick screenshot and boom! — the post is there forever. So even if your kid never types their name into the app, it doesn't mean their words won't come back to bite them later.
Parental Controls ✅
There are no parental controls, but it's worth mentioning that Yik Yak has implemented "Community Guardrails" to limit some of the inappropriate behavior. The following are the types of messages Yik Yak states are off-limits on the app:
Identifying people and children

Bullying 

Suicide and self-harm 

Bigotry 

Violence and threats 

Sexual content 

Misinformation 
While this may seem promising, Yik Yak enforces these Guardrails by relying on users to report issues. Specifically, if a post receives a "downvote," it will be reviewed by the Yik Yak team to determine if it should be taken down. If a post receives five or more downvotes, it will be taken down immediately, without review. The issue with this system is that it doesn't stop users from seeing inappropriate content entirely. Kids could very well come across this content if they happen to see it before it got reviewed or before it got the right number of downvotes for removal. 
Lastly, the App Store rates Yik Yak as 17+. However, there is no age verification when you download the app — in fact, it doesn't even ask for your age at all. This means, there is essentially nothing getting in the way of your kid downloading the app onto their phone. 
But luckily that's where Bark comes in! With Bark, you can block Yik Yak entirely from their device, so you never have to worry about the dangers of the app threatening your kid. 
So, should my kid download it?
Nope. Bark absolutely does not recommend parents allow their kids on Yik Yak — or any anonymous messaging app.
More reviews
---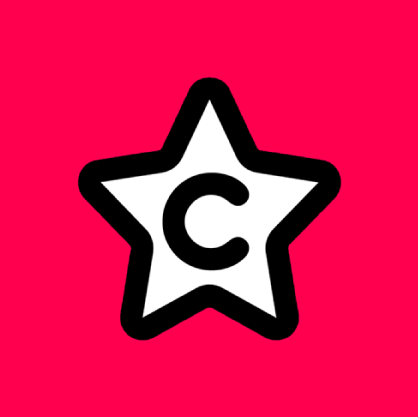 Social Media
Is Coverstar Safe? A Coverstar Review for Parents
By now, we know that TikTok is one of the most popular apps among kids. And just like all other social media p...
Read review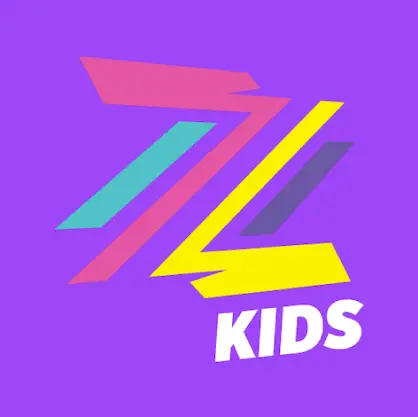 Social Media
Is Zigazoo Kids Safe? A Zigazoo Kids Review for Parents
If you've ever wished for a social media platform that was actually safer for kids — Zigazoo Kids may be w...
Read review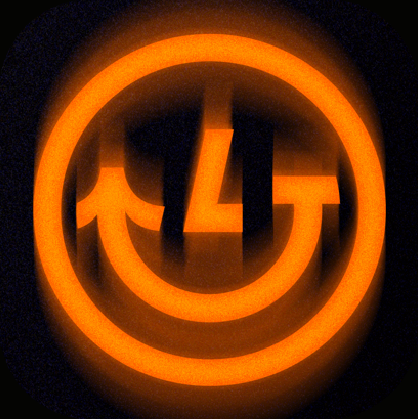 Photo
Is Lapse Safe? A Lapse App Review for Parents
Lapse is the latest photo-sharing app to hit the scene, but it's got some unique features that have made it ...
Read review
About Bark
Bark is a comprehensive online safety solution that empowers families to monitor content, manage screen time, and filter websites to help protect their kids online. Our mission is to give parents and guardians the tools they need to raise kids in the digital age.