Bark Premium: The Go-To App for Parental Monitoring
Bark Premium is the gold standard when it comes to parental monitoring. Help protect your kid online and in real life with alerts.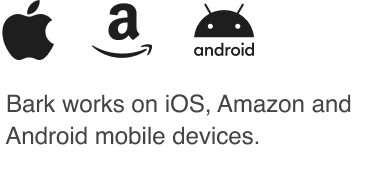 Featured On: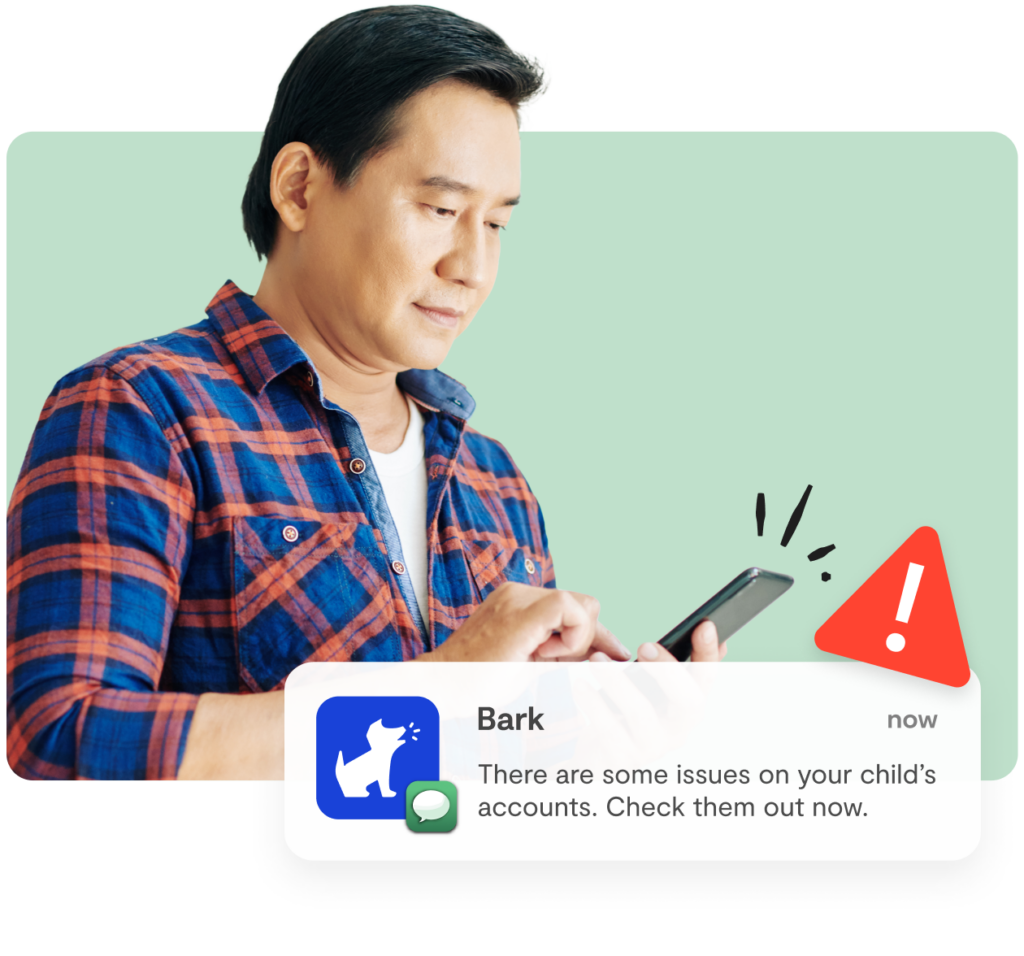 Monitor texts, apps, social media, and web searches
Our advanced parental monitoring technology scans your child's online activities for worrisome content and provides a digital safety net.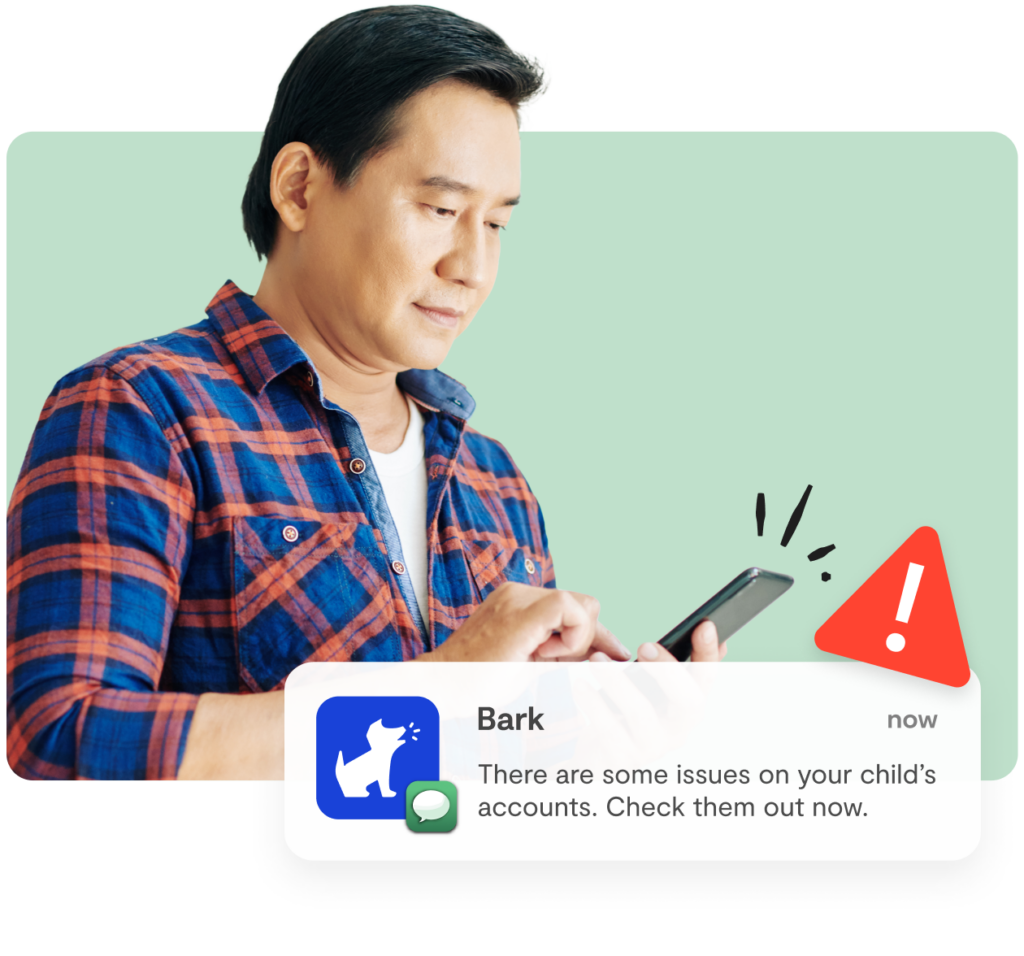 Create screentime schedules
Set rules for different times of the day like bedtime, school time, and free time.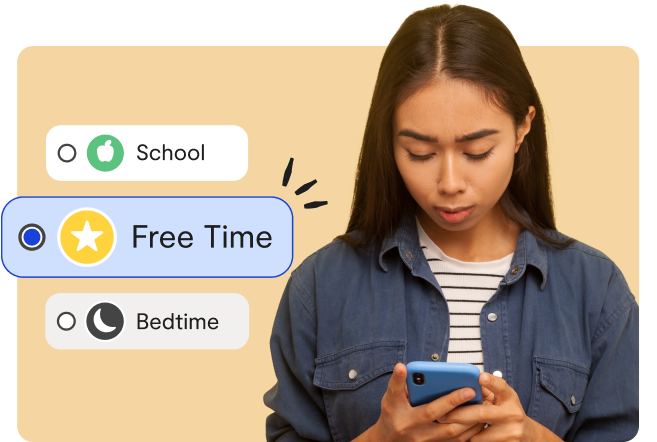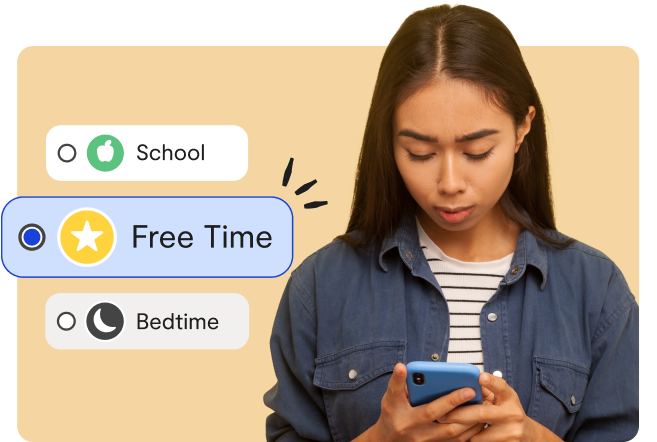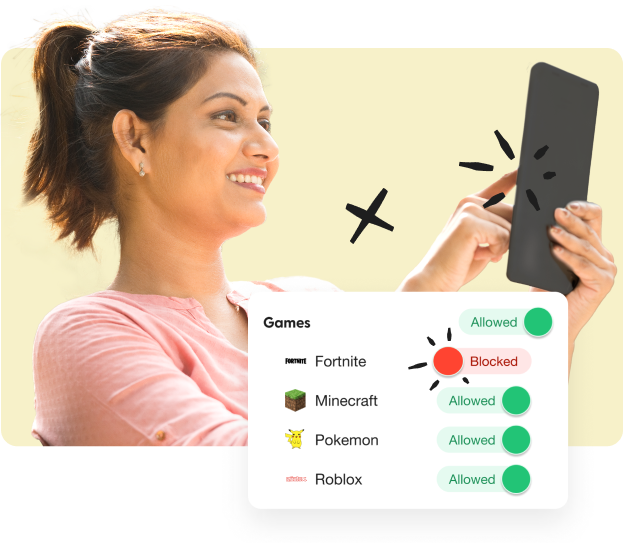 Block websites and apps
Filter out specific sites or choose from 19 different categories to help protect your kid from inappropriate content.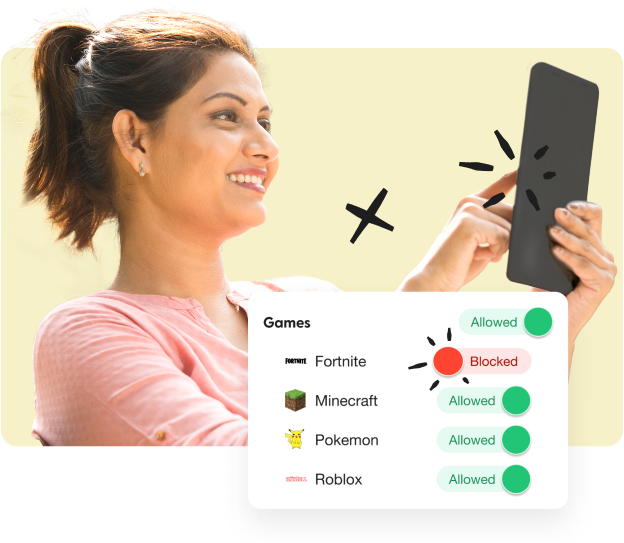 Track location
Stay on top of your child's location with our real-time map, location alerts, and check-ins.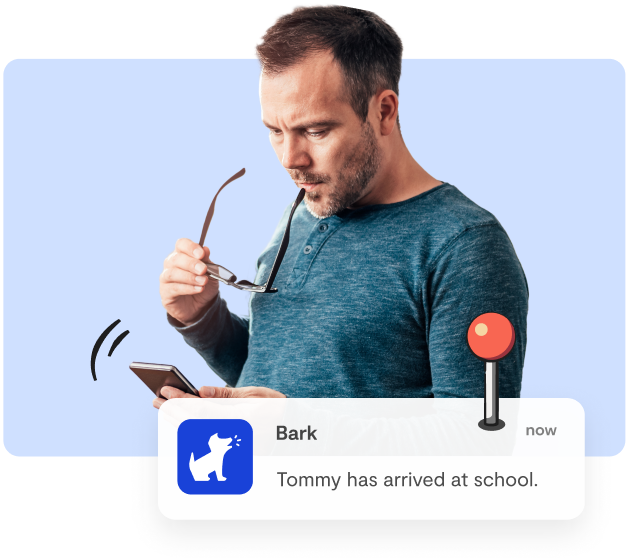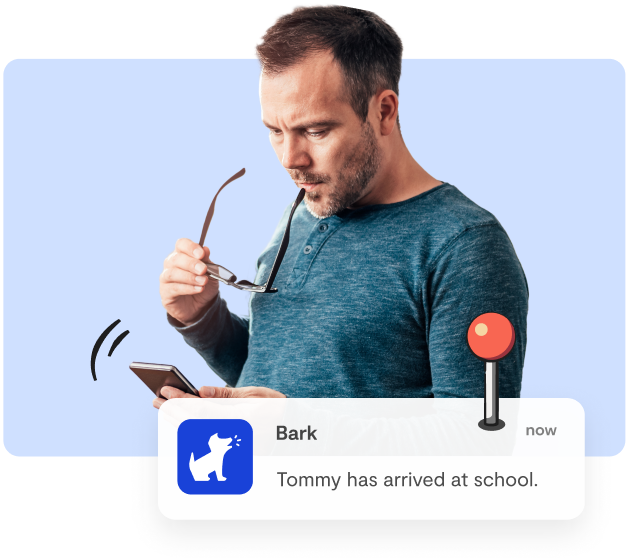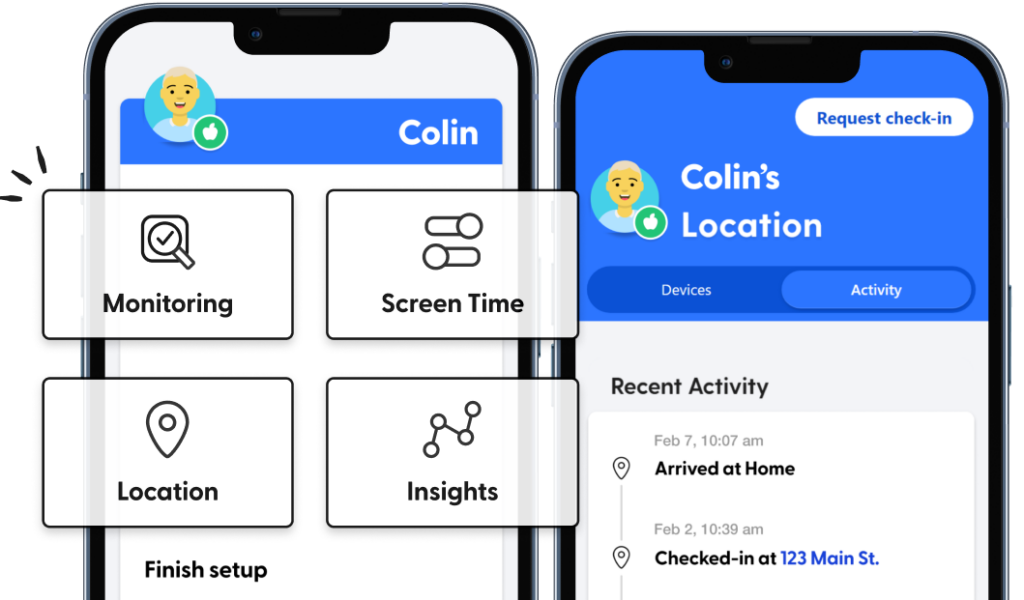 Pricing & Details
Monitor texts, email, YouTube, and 30+ apps and platforms
Monitor web searches and saved photos & videos
Receive parental monitoring alerts for issues like cyberbullying, online predators, suicidal ideation, and more
Get insights into your child's digital activities
Learn how to address issues with child-psychologist advice and tips
Manage screen time
Block website and apps
Keep up with kids with location alerts and check-ins
$
14 USD
/mo
Why Bark Premium's parental monitoring stands out from the competition
State-of-the-art monitoring
Bark's industry-leading algorithm scans online activities for dangers.
Add unlimited kids & devices
Don't worry about new devices — you'll be covered
Unbeatable support
Our warm and friendly Bark team is ready and waiting to help you out.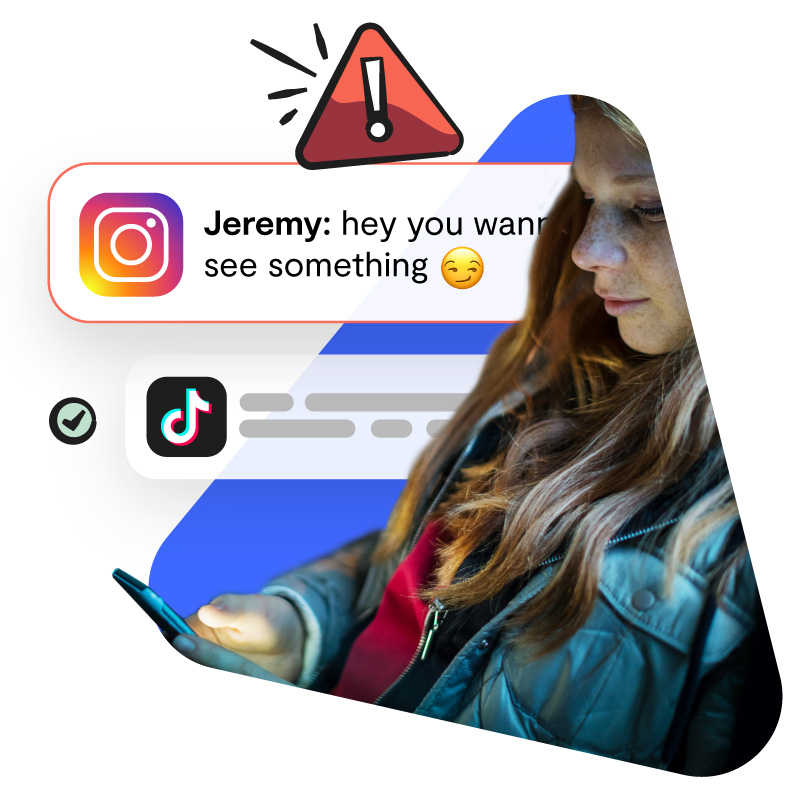 Receive alerts for potential issues
Bark alerts you to potential dangers so you can check in with your child and make sure everything is okay.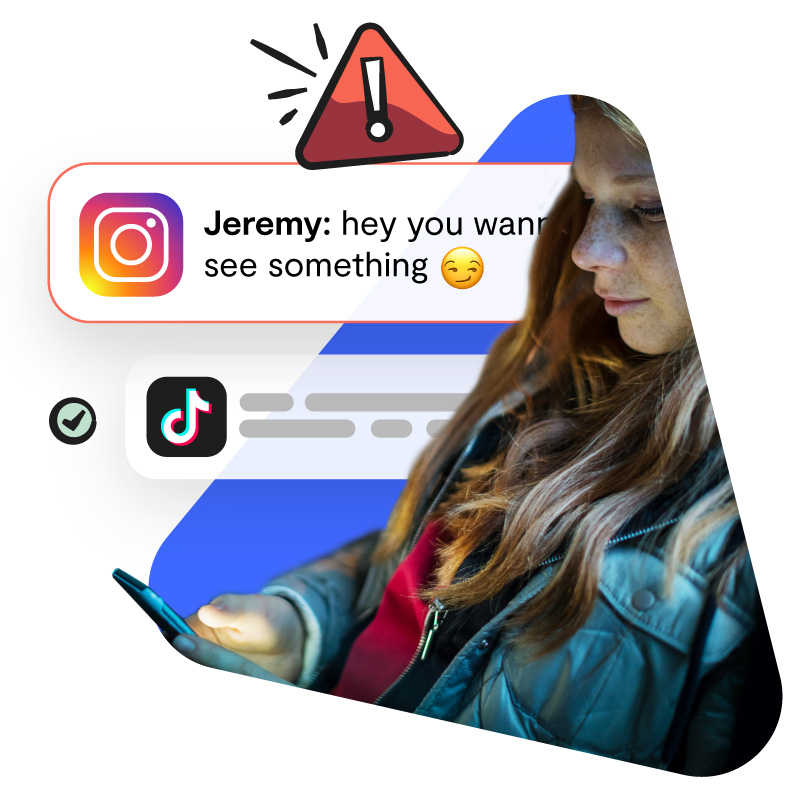 Get expert advice and tips
Every Bark parental monitoring alert comes with information from child psychologists to help you talk to your child.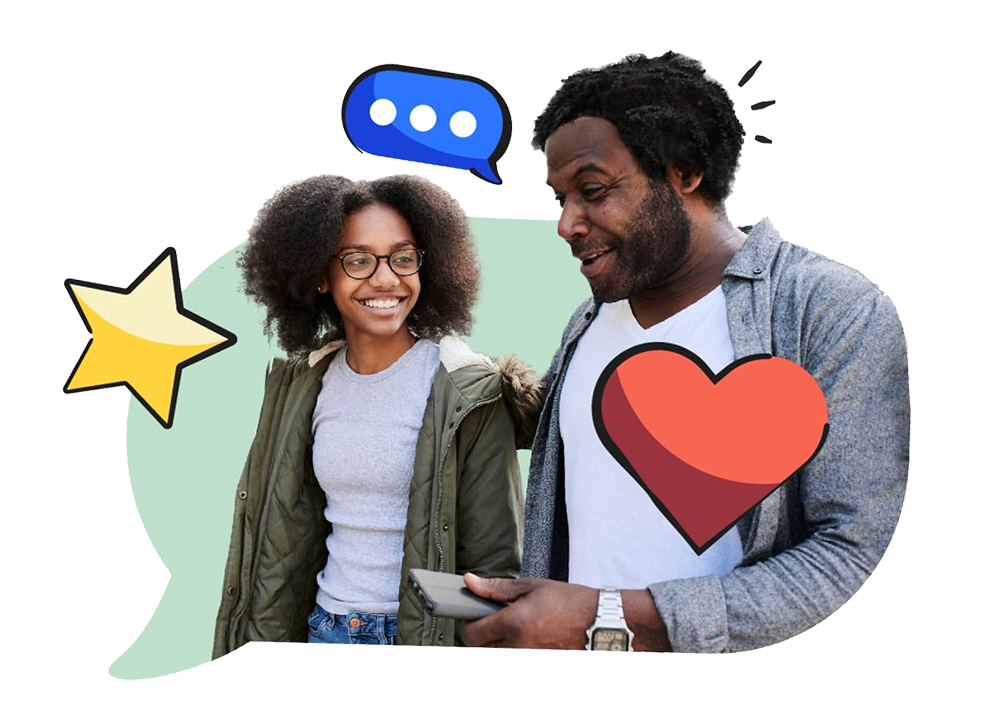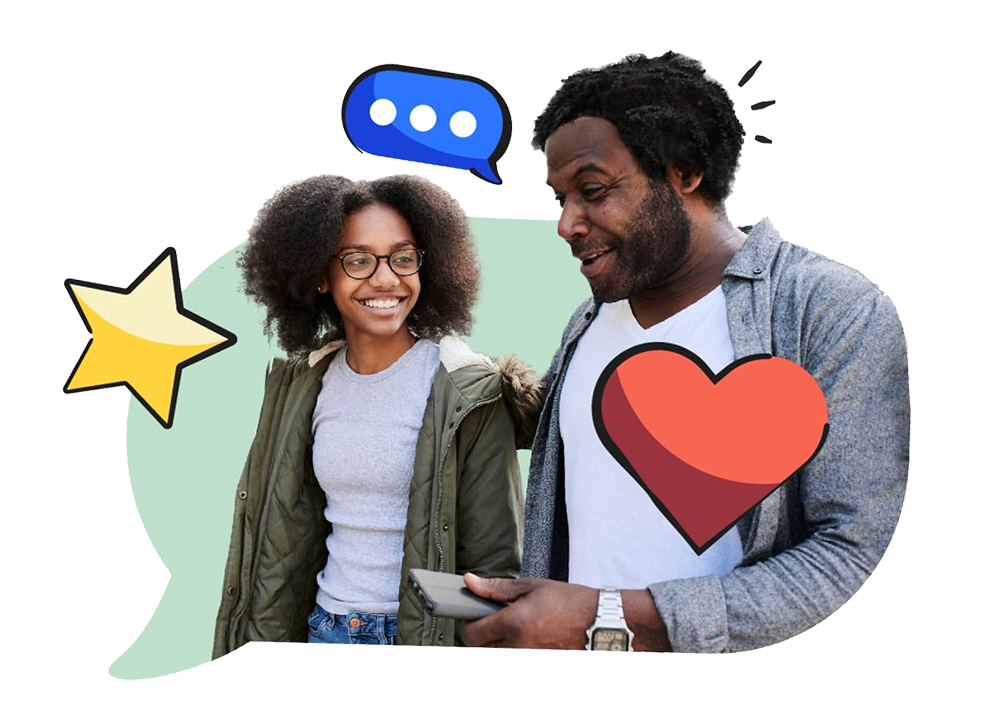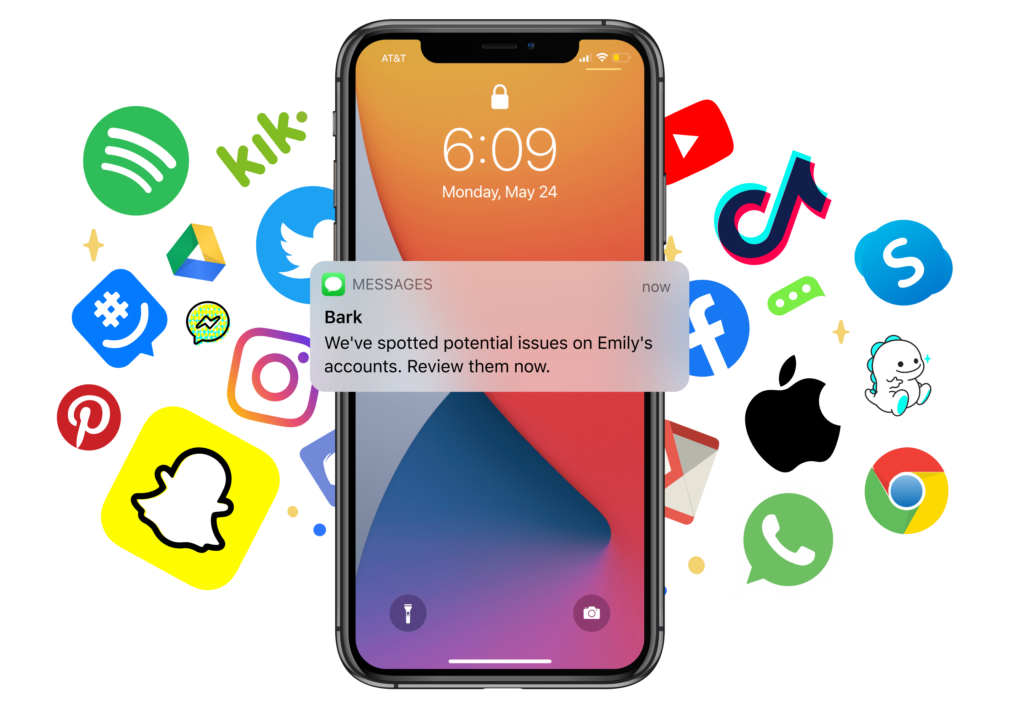 What Bark Monitors
Bark scans texts, emails, and 30+ of the most popular apps and social media platforms for issues like bullying, online predators, suicidal ideation, sexual content, and more.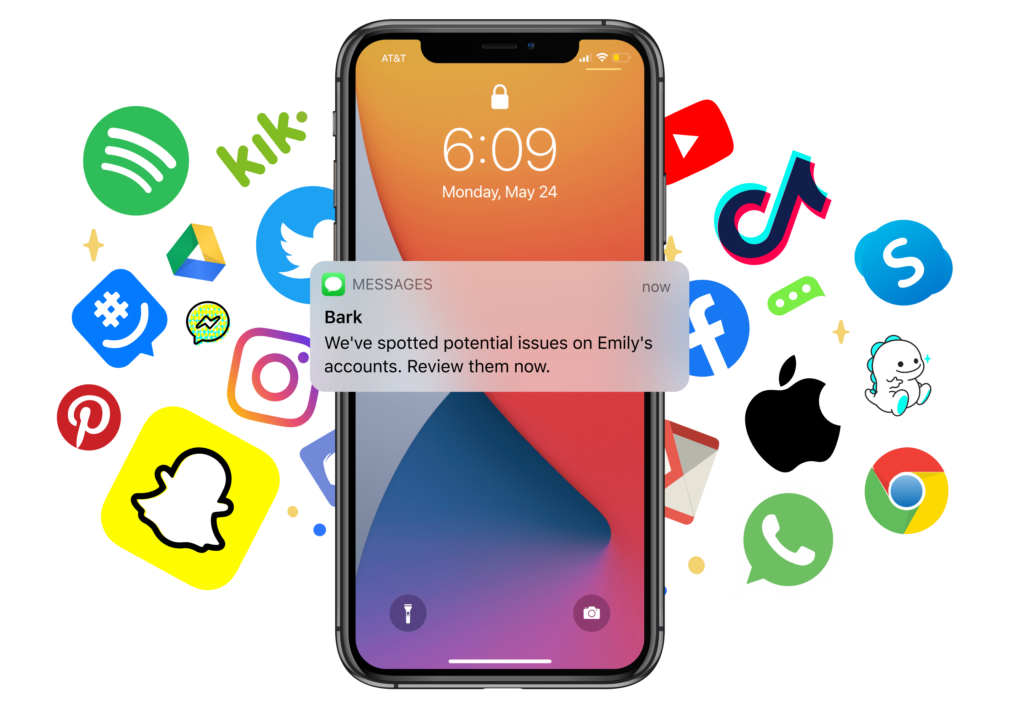 What Parents Are Saying
Bark is like the Swiss Army knife of my parenting tool box

Bark is like the Swiss Army knife of my parenting tool box. I find a new benefit of having it constantly. It's the most helpful tool I have in keeping my teenagers safe and helping me stay in the know with their crazy world of technology.

A huge weight lifted

It was like a huge weight was lifted off my shoulders when stumbling across the Bark app.

---

Jenna U.
Mom of 3

Greater peace of mind

With Bark alerts, I now have peace of mind that my kids devices are safe and I don't have to look at everything.

---

Brett K.
Dad of 3

Insight and conversation starters

Best of all, the conversations we have regarding Bark alerts give me insight into my child's world and his relationships.

---

Dave C.
Dad of 4

It saved our family

I just want to get on here and say PLEASE get Bark online monitoring. Yesterday it saved our family. Out of respect for our son's privacy I won't go into details. But I will say this: (1) we are a family who talks about EVERYTHING on the daily, I literally run a non-profit about kids and mental health… (2) he is an AMAZING, thoughtful, kind, sweet person and (3) he almost got into a situation that would have haunted him for the rest of his life. You need the open communication AND Bark to battle modern childhood.
FAQs
What does Bark Premium monitor?
Bark's parental monitoring app cans your child's text messages, emails, saved photos and videos on their camera roll, and 30+ of the most popular social media platforms and apps
You'll get an alert if our advanced AI finds a potential issue so you can check in and make sure everything is okay.
How much does Bark Premium cost?
Bark Premium is $14/month or $99/year. You can add unlimited kids and connect unlimited devices.
When you purchase a Bark Phone, Bark Premium comes built in and is included in the monthly subscription — plans range from $49–$69 per month.
Does Bark Premium work with iOS devices?
Bark does work with iOS devices! Because of Apple's restrictions, setup is a little different and parental monitoring isn't available on a few social media platforms.
Can I block websites and apps with Bark Premium?
Absolutely! You can completely customize the websites and apps each of your children can access — and when your kid can visit them. Block specific ones or choose from categories like sexual content, gaming sites, and more.
What does Bark Premium do?
Bark is an all-in-one online safety solution that helps keep kids safe online and in real life. With it, you can monitor content, block websites and apps, set screen time schedules, and set location alerts.
What's the difference between monitoring and screen time?
Here at Bark, "monitoring" means that a child's online activities and messages are scanned for potential issues. Parents don't get unfettered access to everything on a child's phone — they only receive alerts for potential issues so they can talk to their kids and make sure everything's okay. This gives kids privacy and enables families to build trust.
If something concerning is found, you will get alerted if there's something you need to know about. Examples include texts about bullying, saved Google Drive files with sexual content, and Spotify songs with violent lyrics.
Screen time, on the other hand, means setting a custom schedule of what apps and websites your child can access throughout the day. This could look like "only educational apps during the school day" or "just meditation and music apps after lights out."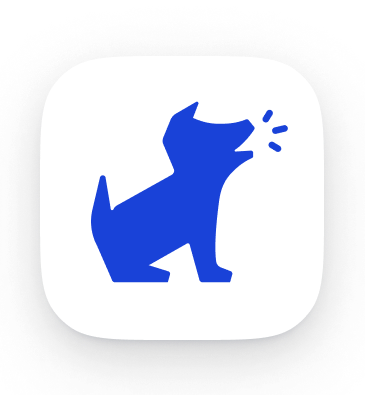 Ready to get started?
See if Bark is right for your family with our no-strings-attached, 7-day free trial.