5 Reasons the Bark Smartphone for Kids is Great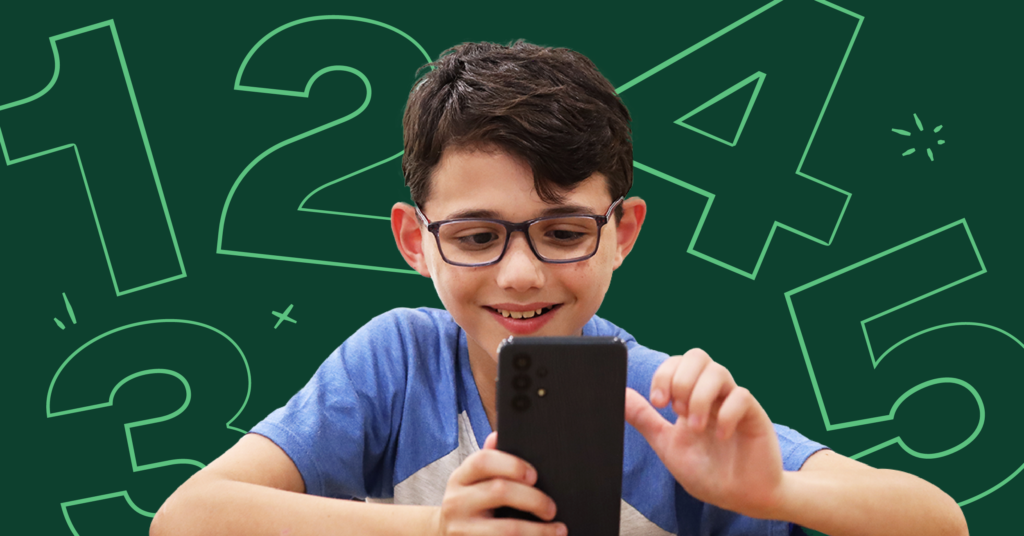 **Please note: This post was updated on September 7, 2023.**
It's safe to say that the team here at Bark is pretty proud of the Bark Phone, and we're excited for families across the country to experience the peace of mind that comes with a kid-friendly phone built by parents, for parents. Raising kids in the digital age isn't exactly easy, but the Bark Phone can help you better protect them when they're using their device. We've compiled a list of the top five reasons it's great for kids and families.
5 Reasons the Bark Phone Is Great for Kids
Bark's monitoring and parental controls are built in and tamper-proof
Bark is the industry leader when it comes to monitoring online activities for potential dangers, so we know a thing or two about what works and what doesn't. With Bark built into the phone — and not just an app installed on a hand-me-down phone, for example — parents can rest assured that the controls you set stay in place. Kids can't download VPNs or workarounds. Plus, the Bark Phone automatically monitors many popular apps, so you won't have to manually connect them.
All of the controls are completely customizable
Finding a kid-friendly phone can be a daunting task. With the Bark Phone, you as the parent call all of the digital shots, from app installs and contact requests to screen time settings and website blocking. Every child — and family — is different, which is why it's important to manage every aspect of your kid's digital experience in the way you think best. Want to lock down the phone and make it essentially a "dumb phone?" You can! And on the flip side, you can give your teen as much as freedom as they've earned, while still setting healthy screen time boundaries and getting alerts for potential issues.
It grows with your child
If you get your kid a limited-function phone, it's great for safety, but soon you'll need to buy another device if you want to add any new features. With the Bark Phone, you can manage the entire spectrum of growth with one device for as long as your kid lives under your roof. You can progress from phone calls and music only and then gradually add in features like apps and social media if you want. And because digital maturity isn't always a straight line, you can also take away functionality at any time.
Sleek and modern design
The safest phone is the one a kid actually likes and uses. The Bark Phone is an ordinary Samsung A series and doesn't broadcast that it has incredible parental controls inside. There's no Bark branding or logos on the outside, and it doesn't have that clunky look that some other phones for kids have.
It helps make you and your child a team
Bark is a smartphone for kids that tracks location and contacts and even monitors apps used. Helping to keep your kid safe online is one of your jobs as a parent, but it's also your job to teach them how to use technology, too. Phones aren't going anywhere, and they'll eventually be using one every day when they're young adults. Bark helps you teach healthy habits early in a way that still allows them some freedom and privacy. We're not in the business of spying — we're here to help you and your kid tackle issues together. That's why you can manage everything in a way that works for both of you.
Is Your Child Ready For A Phone?
One of the most frequently asked questions we get here at Bark is, "How do I know my child is ready for a phone?" So we made a quick and handy quiz to help you find out where your family stands!
How to Get a Bark Phone
Ready to get your very own Bark Phone? Plans start at just $49/month including unlimited talk and text. Try it risk-free — 30 days or your money back. A smartphone for kids is a necessity in today's age. Be sure to order your kid's phone today!
About Bark
Bark is a comprehensive online safety solution that empowers families to monitor content, manage screen time, and filter websites to help protect their kids online. Our mission is to give parents and guardians the tools they need to raise kids in the digital age.