School Safety Planning: Preparing for an Active Shooter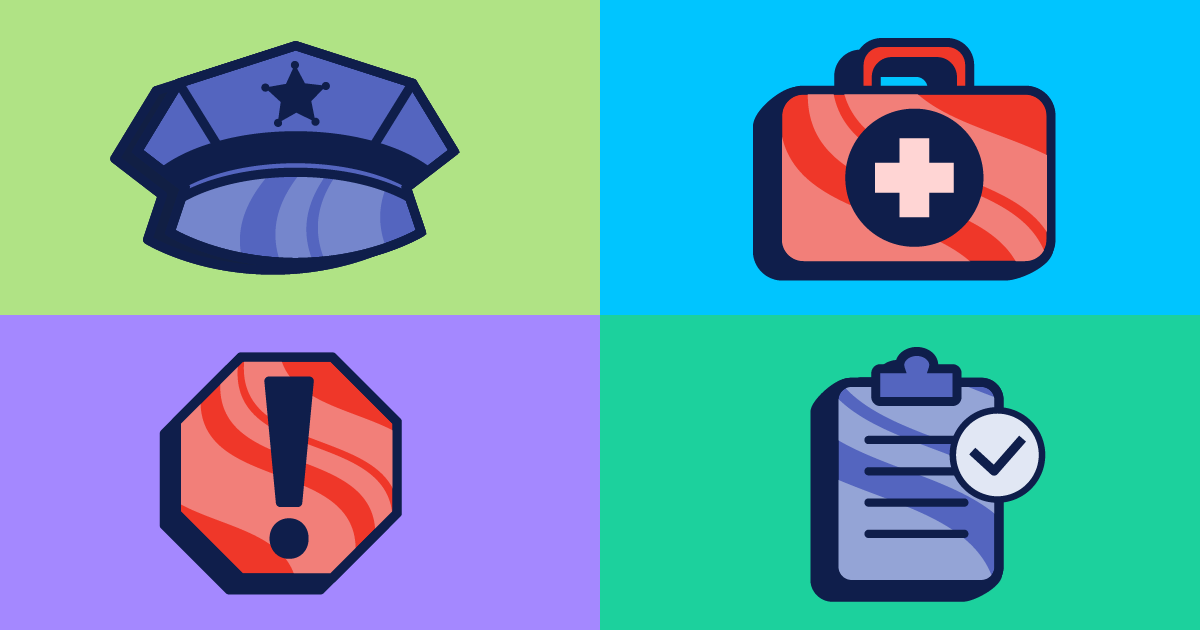 This February, to commemorate the one-year anniversary of the tragic shooting at Marjorie Stoneman Douglas High School, Ross Paterson from Bark for Schools co-hosted a webinar with Frank Straub, Ph.D., to discuss the state of school safety planning in the U.S.
School shootings are devastating, and it's imperative that schools, parents, and law enforcement work collaboratively to ensure safe learning environments. This webinar's objective was to give schools actionable advice and key takeaways — from both averted attacks and the more recent Parkland shooting — to make their campuses safer.
About Frank Straub
Dr. Straub is the Director of the Center for Mass Violence Response Studies at the Police Foundation, a nonprofit organization that studies ways to improve policing in the United States. He has directed in-depth studies of the San Bernardino terrorist attack, the Kalamazoo mass shooting, the Orlando Pulse nightclub shooting, and he is currently directing the study of the Parkland shooting. He has served as a member of the FBI-NYPD Joint Terrorism Task Force and is a non-resident fellow at West Point's Center for Combating Terrorism.
A 30-year veteran of federal and local law enforcement, Dr. Straub's expertise is without peer. He has testified before Congress, participated in White House convenings, and spoken at national conferences.
Lessons Learned From Averted & Completed Attacks
Dr. Straub leads the team at Averted School Violence, a national project funded by the Department of Justice to collect information from law enforcement and school administrators about both averted and completed acts of violence in schools. This is an incredibly useful resource and is composed of:
Open-source media reports and court documents

Project subject matter experts

Incidents reported from school administrators and law enforcement officials
Dr. Straub's Findings From Analyzing Attacks
Dr. Straub has conducted two analyses on a small sample of primarily open-source reports of school violence. The schools he studied were primarily K-12, with a limited number of college/university incidents included in the sample. The time periods ranged from post-Columbine (1999) through 2017. A second study compared averted attacks to completed attacks.
Profile of an averted attacker
Dr. Straub learned from the investigation that 76.5% of averted attackers were current students. And of these 39 current students, they were most frequently 10th and 11th graders, with ages ranging from 15 to 19.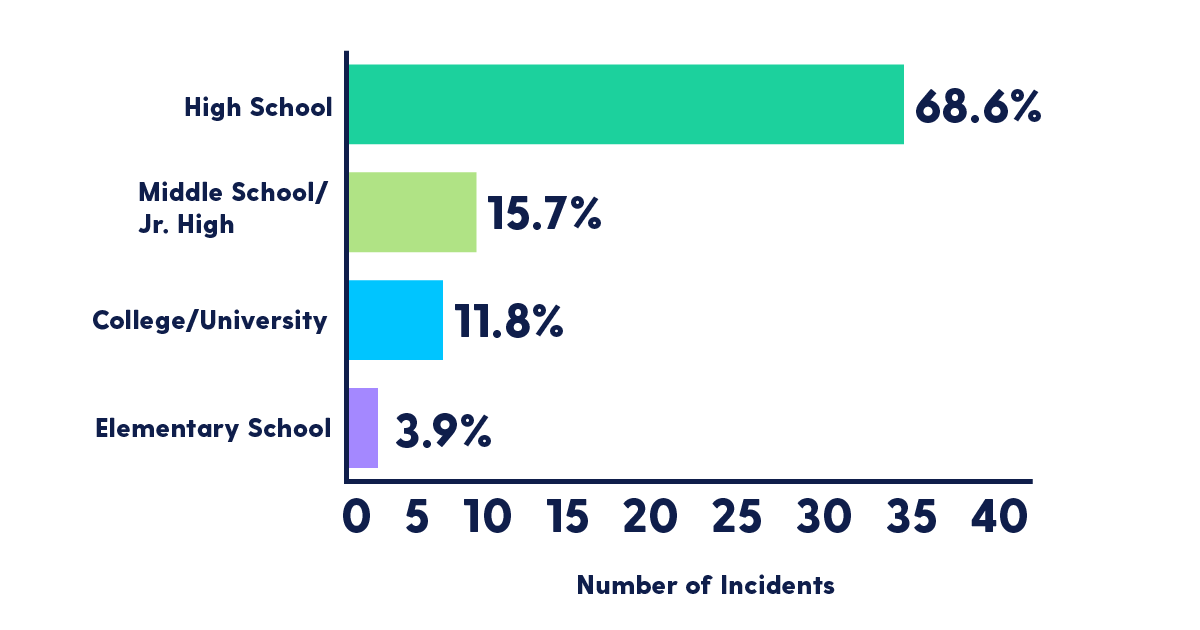 Student peers were most often the first to discover the plotter's plan for violence.
58.8% of the averted attacks were planned by only one person.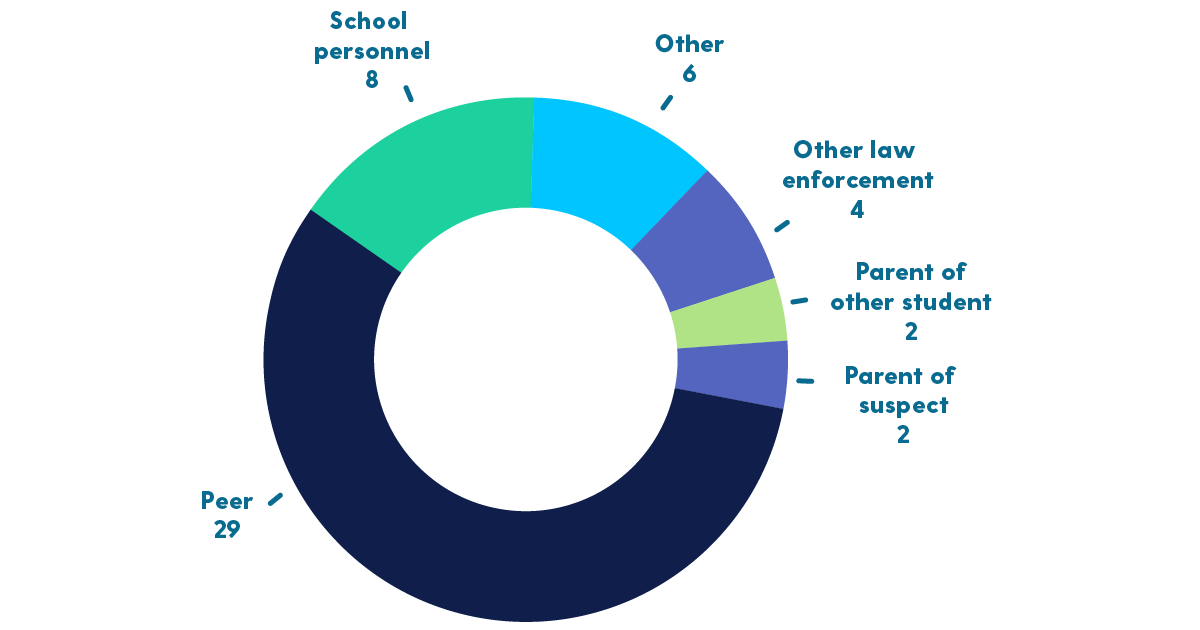 Many of these children were also known to have an interest in or an obsession with violent media or materials. Social media is dominating communications, as well.
School Safety Planning Best Practices Learned After Parkland
Internal and people-based security recommendations
After Parkland, we learned several key things. First, the importance of monitoring social media for warning signs cannot be stressed enough. Behavioral/threat assessments are among the most important opportunities to provide safer school environments. It's also important to:
Identify concerning behavior, not necessarily an actual threat.

Activate a case management/intervention plan.

Report incidents to law enforcement officials (must involve the school resource officer).

Share information at the district level and on the student's official record.

Collaborate with school-based mental health team.
Physical security recommendation
Monitoring for potential issues isn't enough. The campus itself needs to be secured and optimized for protection. This will help prevent active shooter situations. Here are a few key things you can do to provide greater physical security:
Campuses should have single points of controlled entry.

Visitors should be readily identified/access should be limited and controlled.

All classroom doors should lock from inside/ADA-compliant locking systems.

Classroom windows should restrict visibility from hallways into classrooms and be covered during active shooter events.

First responders should be invited to walk the building so they're familiar with the campus.

Communication/camera systems should be available for law enforcement to monitor.
Bark Is Here to Help
You can replay the full webinar recording to learn more about the lessons learned from Parkland, and there are helpful school safety planning resources available from Averted School Violence.
Bark is committed to helping keep students safe online and in real life. Bark for Schools is free for every K-12 educational institution in the U.S. Click here to get started with Bark to monitor your students' accounts.
About Bark
Bark is a comprehensive online safety solution that empowers families to monitor content, manage screen time, and filter websites to help protect their kids online. Our mission is to give parents and guardians the tools they need to raise kids in the digital age.