How To Improve School Safety: Case Study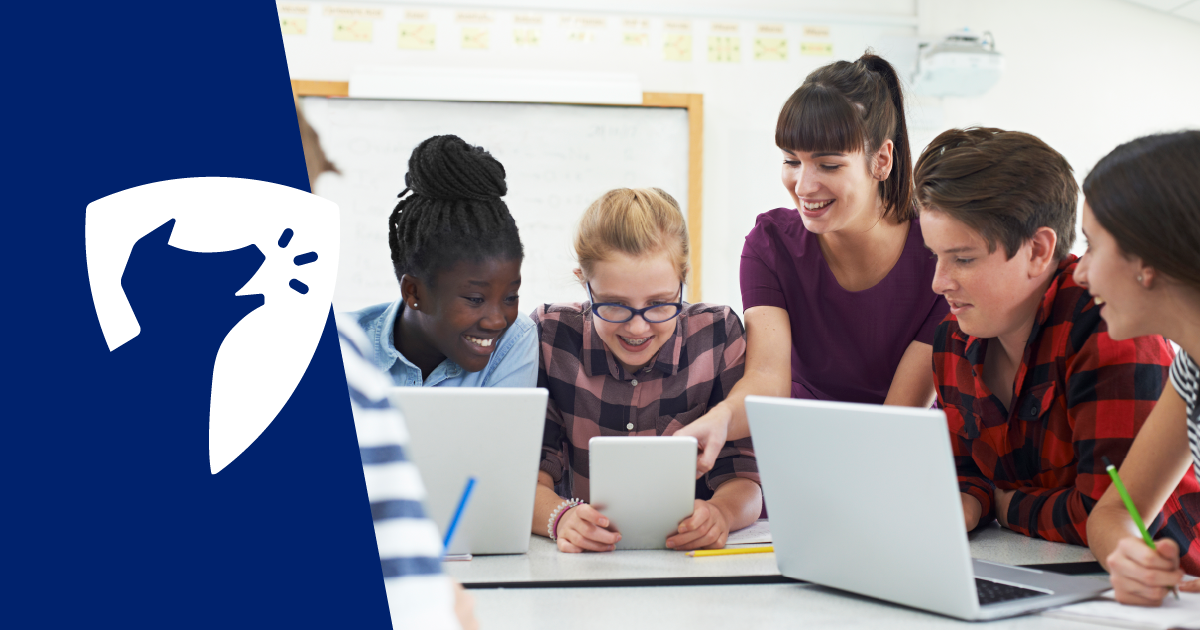 At Bark for Schools, we're always looking for ways to measure our impact. It's important for us to be able to show how to improve school safety for as many schools as possible, whether online, in real life, at home, or at school. That's why we're conducting a series of interviews with education professionals across the country to see how Bark has affected their school communities.
In this case study, we spoke with Dan Lauletta, IT Director of Plum Borough School District. He told us how Bark has helped his district confront the challenges facing students today.
About Plum Borough
Plum Borough School District is located in Plum, Pennsylvania. It has five schools and almost 4,000 students. The school community is made up of younger families with younger kids, so Lauletta is always thinking of how he can prepare students for growing up in the 21st century. He believes that digital technologies are amazing tools, but they come with some serious risks. "Security is the number one thing that every school district should be looking at, especially with technology, so that every student is safe."
Lauletta not only works for Plum but also lives in the district. He had been the director of technology in a different district for a few years, but by returning to Plum, he is able to give back to his community. He feels that Bark for Schools is helping him to accomplish this by keeping students safer on their school-issued accounts.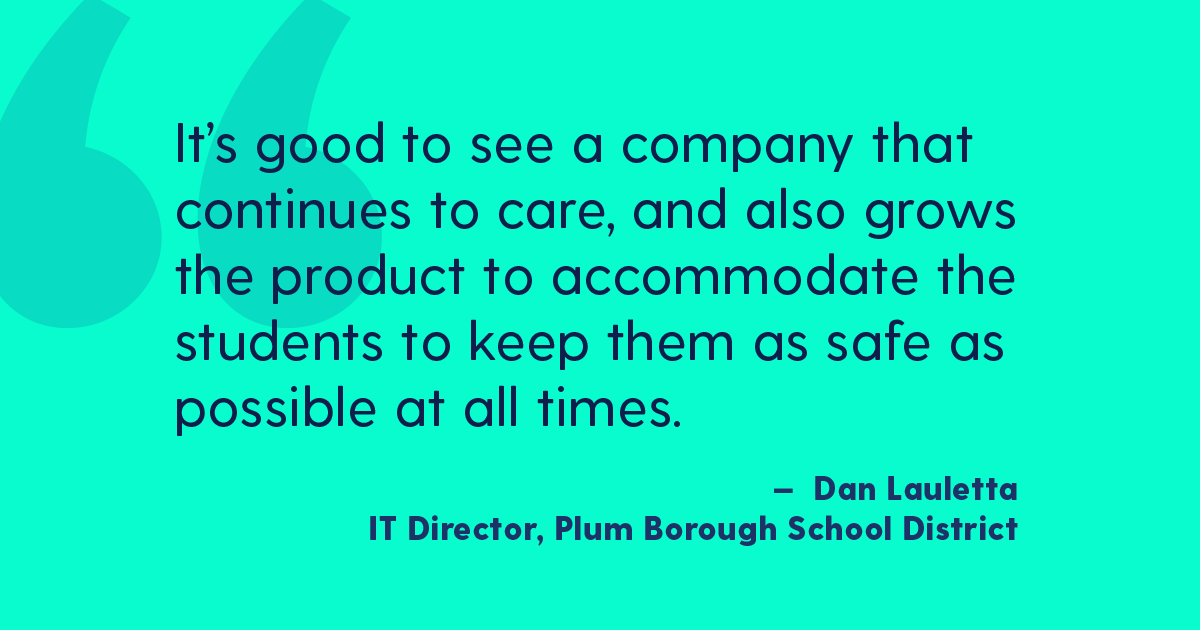 How To Improve School Safety: The Challenges Facing Students Today
Lauletta says that bullying is the most prevalent issue on his mind, and new technologies have only made matters worse. "When I was in school, we didn't have these devices to constantly nag and pick on each other," he said. "The bullying is beyond what I was used to when I was growing up." But Bark gives him an opportunity to talk to students about how to use digital technologies responsibly so they can grow into savvy digital citizens.
In particular, Bark for Schools alerted Plum Borough to a potentially life-threatening situation, and they were able to get that student help. When Lauletta tells this story to his students, they have a much greater understanding of why monitoring with Bark is essential. "I make sure that in the classroom, students are aware that we're using [Bark for Schools] to monitor them, and that if something harmful does come up it's addressed in an appropriate manner."
Incidents like these happen all across the country. Suicide is the second-most common cause of death for kids aged 12 - 19, and more than a million students from grades 9 - 12 attempt suicide every year. But perhaps the most gripping statistic is that four out of every five teens who attempt suicide leave clear warning signs.
The Impact of Bark for Schools
Everything from cyberbullying in group chats to suicide notes drafted in Google Docs is a threat that might go unnoticed by the school administration. Bark for Schools monitors school-issued G Suite and Office 365 accounts for signs of cyberbullying, sexting, suicidal ideation, and threats of violence to help protect students online and in real life. Our advanced technology adapts to the evolution of language to keep students as safe as possible. "It's good to see a company that continues to care," says Lauletta, "and also grows the product to accommodate the students to keep them as safe as possible at all times."
Bark for Schools was developed in the wake of the tragic shooting at Parkland, Florida, as a way to give back to school communities. With the technology for keeping kids safer on their devices already in place in our , we decided to extend our service to all K-12 public and private schools in the U.S. — at no cost to them. One year later, Bark for Schools had become the trusted partner of 1,000 school districts — with more than 80 joining every month.
Click here to download our case study of Plum Borough School District and learn more about how to improve school safety. Schools can learn more about how Bark for Schools can help keep their students safe, and parents . Sign up today!
About Bark
Bark is a comprehensive online safety solution that empowers families to monitor content, manage screen time, and filter websites to help protect their kids online. Our mission is to give parents and guardians the tools they need to raise kids in the digital age.