Celebrating a Year with the Bark Phone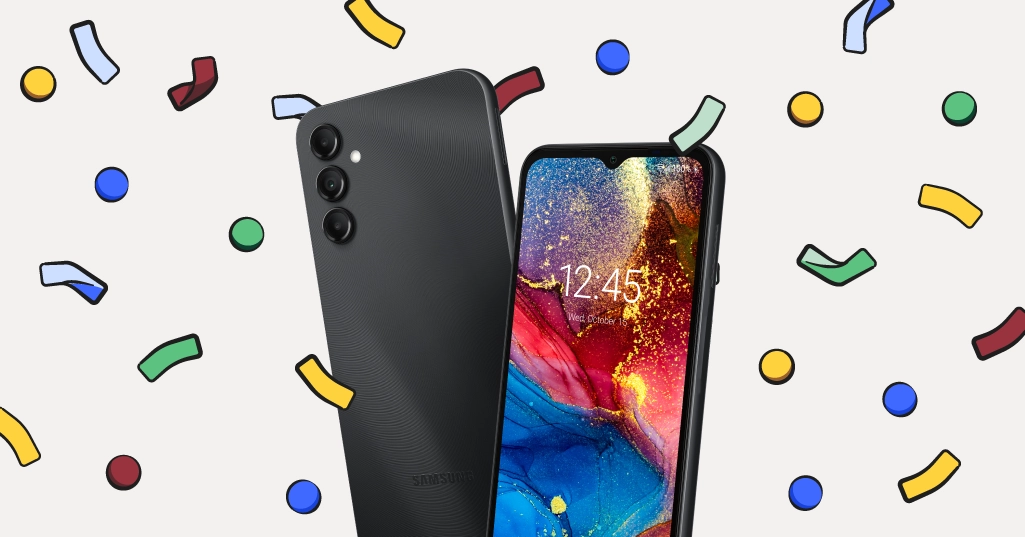 It's been a year since we launched the Bark Phone, and we've had quite a ride! We knew that we could build a safer smartphone for kids from the ground up, and the support for it has been nothing short of amazing. Take a look back with us at some of our favorite Bark Phone milestones over the past twelve months.
Starting Strong with an Appearance on The Drew Barrymore Show
We started shipping the Bark Phone last November, and at the same time, had the chance to share it with the American public on The Drew Barrymore Show. Chief Parent Officer Titania Jordan spent a few minutes chatting with Drew about what a game-changer the Bark Phone is and discussed how it's different from every other kid's phone out there.
Non-Stop Updates and New Features
The Bark Phone wasn't just built to rest on its laurels — it's continually evolving, growing, and getting new features. Some we come up with on our own, while others we source directly from Bark Phone users. Our chief technology officer, Brandon Hilkert, regularly pops into our 400,000+ member Facebook group and chats with parents about pain points and what they'd like to see. Then, his team makes it happen. You can check out our product update page for regular bulletins about what's new at Bark.
Received PCMag Editor's Choice Award
There are lots of kids' phones out there, but the Bark Phone snagged the coveted Editors' Choice spot from PCMag. The review touted our seamless setup and powerful parental controls, stating that they "truly provide guardrails as a child learns online safety at different life stages." We definitely agree!
Starter Plan Launched
While the Bark Phone is completely customizable — you can make it so it's essentially a dumb phone with no features at all — we learned that there was a need for a starter plan that ships completely locked down. So, we launched our $29/month starter plan to give families with young kids the safest option for that first phone. The best part? You can upgrade at any time and get more functionality all with the same phone, and it takes just a few minutes.
Named one of TIME's Best Inventions of 2023
In October, the Bark team was thrilled — and simultaneously humbled and honored — to learn that the Bark Phone had been named to TIME's Best Inventions of 2023 list. We now join a select group of other innovations that are changing the way we live today. This honor signifies that our phone and its advanced content monitoring are paving the way for a future where kids have a controlled, gradual experience with technology as they learn to use a phone safely and responsibly.
Rolled Out the Bark Community Partners Program
Giving back has always been a big part of Bark — we launched Bark for Schools in 2018 as a way to help schools protect their students from threats of violence. But with the Bark Phone, we knew we had another opportunity to help schools and families. When organizations join the Bark Community Partners Program, they get not only free resources and tools, they'll get a $100 for every Bark Phone sold with no limit. Talk about a win-win!
Ready for a Bark Phone?
If you're ready for the ultimate kid's phone experience — one that you can control and monitor — you've got to order a Bark Phone. Plans start at just $29/month and come with unlimited talk & text and Bark Premium for the entire family.
About Bark
Bark is a comprehensive online safety solution that empowers families to monitor content, manage screen time, and filter websites to help protect their kids online. Our mission is to give parents and guardians the tools they need to raise kids in the digital age.