How a Family Contract Can Be Beneficial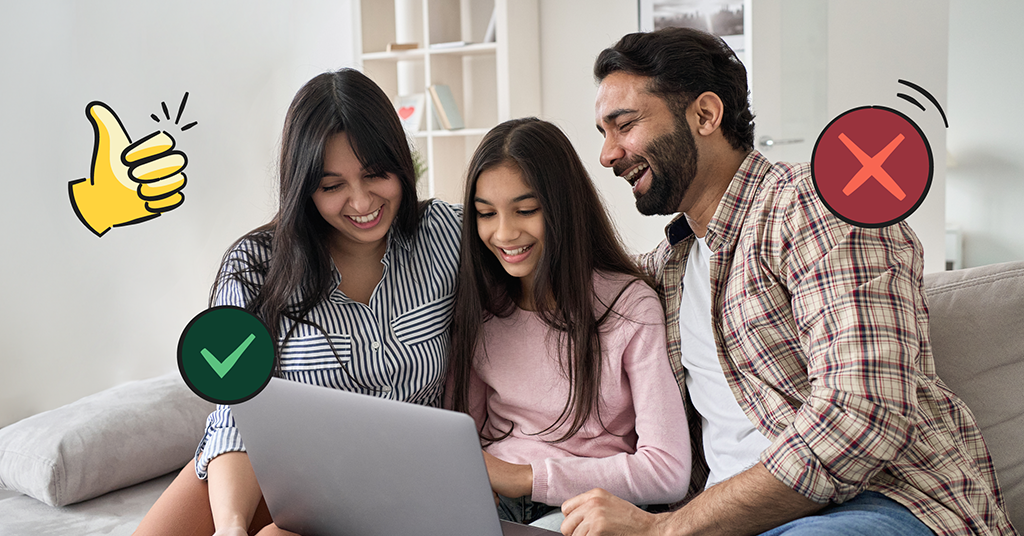 Contracts play an important role in the professional world. These pieces of paper set expectations, create boundaries, and lay down rules. With them, difficult situations can be avoided or solved in the workplace.
But if you are having trouble navigating complex dynamics at home, it might be time to think outside the box with a family contract. They can provide much-needed structure and bring clarity to common arguments.
Whether you're just checking in, aiming to curb screen time, or solving a bigger problem, learn more about family contracts below. From what they are to how they benefit family dynamics and more — the solution to your family problems is signed, sealed and delivered!
What is a Family Contract?
A family contract is a mutual agreement between family members that outlines shared goals, responsibilities and guidelines for various aspects of family life, from tech boundaries to curfew times, chores and more. By engaging in open conversations and collectively setting rules, families can strengthen their bonds and create a harmonious environment.
How Can It Benefit Family Dynamics?
When you set expectations, everyday situations and inevitable hiccups are more likely to be resolved smoothly. Here are just some of the many benefits of setting up a family contract:
Improved communication
Crafting a family contract encourages open and honest communication about well, nearly everything! Regular discussions help family members express their thoughts, concerns and needs, fostering a sense of belonging and respect.
Collaborative decision making
Involving all family members in the contract's creation promotes a sense of ownership and teamwork. This process of working together can teach compromise, a skill that is valuable in all aspects of life.
Conflict resolution
When arguments and tension arise, your family contract serves as a reference point for resolving disagreements. This minimizes disputes, enabling family members to work together towards solutions.
How it Can Help Promote a Healthy Lifestyle for Your Kids
Beyond establishing peace, mutual respect, and better communication, family contracts can also help your children establish a healthy lifestyle by:
Establishing priorities
A family contract aids in defining priorities, ensuring that screen time doesn't overshadow other important activities like outdoor play, family meals, and quality bonding time.
Setting healthy boundaries
With electronic usage rules clearly outlined in the contract, children learn to manage their screen time responsibly, reducing the risk of excessive exposure to digital devices.
Encouraging well-rounded development
By putting boundaries on screen time or other activities, children may have more chances to engage in physical activities, explore creative interests and develop crucial social skills.
How Bark Can Help
In a world dominated by screens, a family contract can be a beacon of balance, fostering strong family relationships while promoting healthy lifestyles. By involving all family members in its creation and tailoring it to individual needs, a family contract becomes a powerful tool for achieving harmony in the digital age and beyond.
To enhance your family's journey towards a healthier screen-time balance and safer online experiences, consider incorporating Bark's parental control features. Start your free trial of Bark today and embark on a path to a more connected and balanced family life.
About Bark
Bark is a comprehensive online safety solution that empowers families to monitor content, manage screen time, and filter websites to help protect their kids online. Our mission is to give parents and guardians the tools they need to raise kids in the digital age.