Talking To Your Child About Money Transfer Apps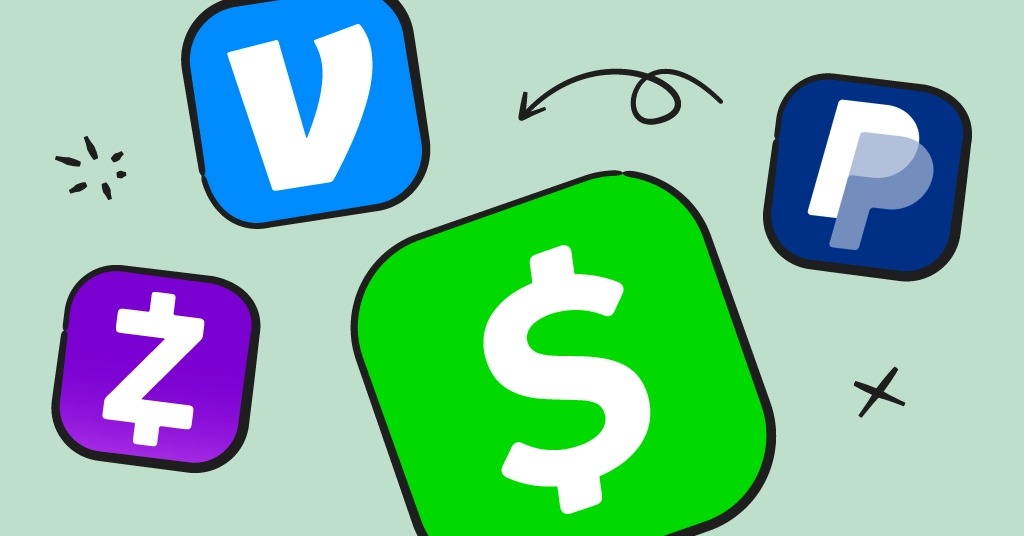 Let's face it — our lives are becoming more and more digital every single day. And our finances are no different. There's an app for just about every aspect of money management, from budgeting, to banking, and even transferring money to one another.
Kids are no exception, and you may find yourself in spot where you'd like your child to have a money transfer app. While it may not seem like this topic requires an in-depth conversation with your child, it's actually a great way to begin teaching them about financial literacy and the importance of money management! Money transfer app can be your child's first step towards a building healthy spending habits.
What are money transfer apps?
Money-transferring apps are digital software used to send or receive money. These apps make it possible to exchange money at the click of a button instead of using cash, checks, or even having to visit a bank branch.
Some popular money transfer apps you've probably heard of and even used yourself include:
Venmo
Cash App
Paypal
Zelle
Challenges with money transfer apps
The benefits of money transfer apps are obvious — it's a thousand times easier to send money digitally rather than digging in your pockets for some change. But as with all things, there are some drawbacks to consider.
The biggest concern is the huge potential for scams and criminal activity. This may be may especially concerning when kids are on these apps, as they may not be able to recognize bad actors when they see them.
Along these lines, parents should also be aware of the role money transer apps play in sextortion schemes. If you don't already know, sextortion is a common scam where people (often teenagers) are convinced to send inappropriate pictures to a stranger online. Then, this stranger threatens to share these sensitiive photos online unless they pay the scammer a high price. More often than not, they'll tell the teenager to download the Cash App or PayPal to send them the money.
One thing parents can look out for is if their child tries to hide a money transfer app or asks for one seemingly out of nowhere. Pro tip: the Bark Phone lets you require app approval so you know what they're getting into.
Another concern is the possibility of user error, such as putting in the wrong recipient information or sending the wrong amount. Unfortunately, these digital transactions are often irreversible, so be sure your child knows how to accurately use these apps.
Why you should talk to your child about sending money online
Managing money might feel like an adult conversation, but there are awesome benefits to inviting your kids into the conversation sooner rather than later. Just to name a few:
Teaching financial literacy and responsibility: The digital financial landscape is part of modern money management. In this day and age, it's almost impossible to equip them with the knowledge they need without also including digital tools.
Improving online safety: Digital financial tools like money transfer apps are incredibly helpful, but they still come with safety risks. They should be discussed the same way you'd talk about social media or other risks that come with spending time online.
Learning real-world skills: Children learn best by doing. It's not enough to just tell your children about financial wellness. You should be showing them how to navigate and use the tools they'll encounter.
How to speak to your child about money transfer apps
Open conversations about your child's digital experiences is one of the most important parts of raising your child in tech world. So here are our top three tips for having conversations with your kids about money transfer apps!
Be transparent
As with any conversation with your child, it's best to be as transparent as possible while also keeping it age appropriate. Consider your own history or habits when it comes to money management and perhaps share a story or piece of advice with them that you've learned along the way. Kids often appreciate when parents are direct and honest about these things and they'll feel more comfortable asking questions and telling you about issues they may run into in the future.
Highlight safety and security measures
As we mentioned, kids can easily get caught in scams or other nefarious online activities involving money transfer apps. Be sure they're aware of common red flags on these apps, as well as general digital safety practices, such as never sharing personal or sensitive information with strangers online.
Common scams or red flags to look out for might include:
Money requests from people they don't know in real life.
Fake businesses and charities
Dangerous links, such as phishing scams

We also suggest looking into kid-friendly payment apps, such as:
Apple Cash Family
Venmo Teen
Traditional banking accounts
Encourage questions
Kids can be curious creatures and fostering that curiosity can actually help keep them safe! As you have discussions about money management, make sure to ask your child if they have any questions. Encourage them to ask about anything they don't understand or want to know more about.
Improve digital safety of money-transferring apps with Bark
Money transfer apps are a great way to encourage kid's responsibility with money and online activities. And Bark can also help you foster your child's online independence, while still helping to keep them safe! Our parental control software helps parents like you protect their child while giving them the freedom to explore technology on their own. From monitoring content to limiting websites and apps, you can feel confident knowing that you're keeping your child safe online.The best part? You can get a free, one-week trial. Sign up today!
About Bark
Bark is a comprehensive online safety solution that empowers families to monitor content, manage screen time, and filter websites to help protect their kids online. Our mission is to give parents and guardians the tools they need to raise kids in the digital age.