Finding a Safer Phone for Kids: Our Top 5 Tips for Parents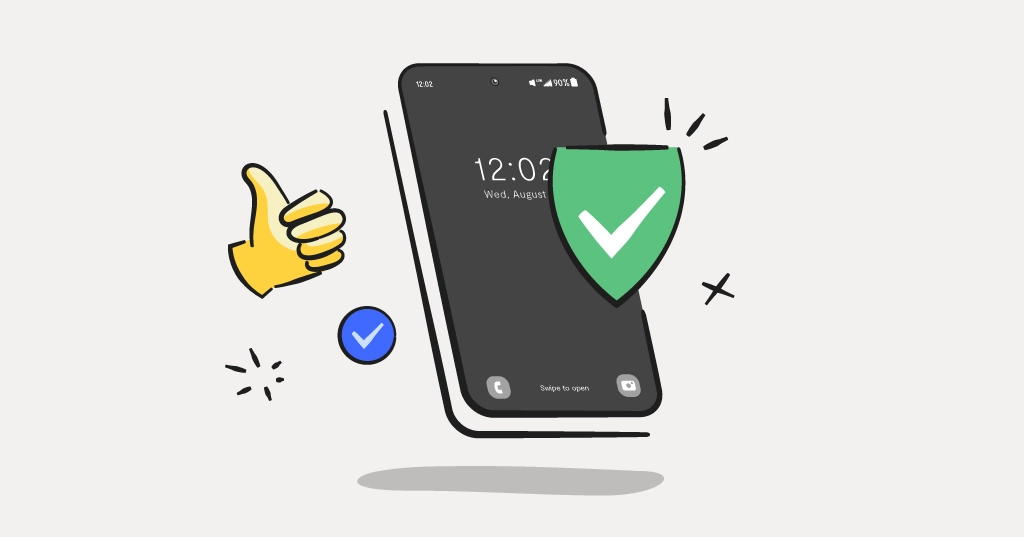 A common struggle among parents today is finding a safer phone for kids. In recent years, more kid's phones and parental control apps have hit the market, which is great that there's a bigger focus on keeping kids safe online. But now it's harder than ever to choose the right one for your kid! You might already have an idea of the type of phone you want, or maybe you have zero idea what you should be looking for. Either way, we're here to help!
We've put together a few quick and helpful tips when it comes to finding the best phone for your child. Of course, every parent should do what is best for their family, but these tips give parents a place to start as they begin their research.
Tips to Find a Safer Phone for Kids
Start with your child's specific needs
A great place to start is nailing down why exactly your kid needs a phone. Some kids need a phone with just the basics — calling and texting and nothing else. Other kids might need a few more freedoms, such as specific apps for school or extracurricular activities. Whether you're looking at a regular smartphone or one intentionally designed for kids, you'll want to ensure it has the features and capabilities you and your child need.
Look for tamper-proof parental controls
If you're a parent in the digital age, you've probably felt out-teched by your kids at one point or another. Even for kids who have never tried to bypass parental controls before, it probably wouldn't take them long to figure out if they tried (or ask a friend at school who already figured it out).
So if you're going to give your kid a phone, you'll want to find one that's as tamper-proof as possible. Or at least educate yourself on the common loopholes or pitfalls the phone may have. Again, even if your child never attempts to find these, it's best practice for parents to understand the tech we give them access to. You probably wouldn't let them drive a car for the first time without some guidelines or boundaries, right? Well, a phone is certainly comparable to that level of responsibility.
Remember flip phones are not safer phones
One misconception we hear a lot from parents is that the safest phone is a flip phone: texting and calling only. Just like we had back in the day, right? But what parents don't realize is that most flip phones come with an internet browser. This makes them more dangerous than a smartphone because not only does it provide unfettered access to the internet, but there's also no way to block it. So we highly suggest avoiding flip phones while searching for a safer phone for your kid.
Find out what other parents saying
The best advice comes from experience, so who better to ask than other parents who've already made the same decision? We have a Facebook group called Parenting in a Tech World with over 400,000 parents, all in different stages of navigating tech with their kids. If you need help with a parental control question, you're sure to find it there!
Tons of parents have come to the group with this same question of how to find a safer phone for kids. So hop on over, look through the hundreds of posts on this very topic, and hear what real parents have to say about how they've made this decision in their family.
Consider the Bark Phone
At Bark, we're well-acquainted with the struggle that parents have when it comes to finding a safer phone for kids. So that's why we created the Bark Phone: the sum total of the years of feedback we've gotten from parents about what they want in a kid's phone.
The Bark Phone can be exactly the phone you want it to be, no matter what age or phase your child is in. What your child needs when they're 11 will probably be different from what they need when they're 16. So the Bark Phone allows you to customize almost all the settings, including access to internet browsers, access to the app store, contact approval, screen time settings, and much more.
About Bark
Bark is a comprehensive online safety solution that empowers families to monitor content, manage screen time, and filter websites to help protect their kids online. Our mission is to give parents and guardians the tools they need to raise kids in the digital age.