How To Set Up Xbox Parental Controls
Learn how to set parental controls on your child's Xbox.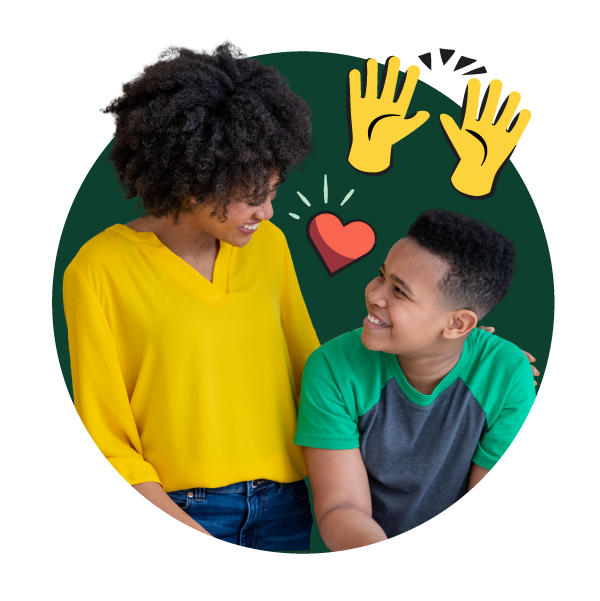 The Xbox 360 is a gaming console from Microsoft. It allows you to play video games, stream content from apps, surf the web, and chat with other players via Xbox Live. Setting parental controls is fairly simple, and can be done from the console itself or online. The controls aren't as robust as those on the Xbox One, but they will still help you protect your child from inappropriate content.
Setting Parental Controls on the Xbox 360
On the Xbox 360, you can control the following:
Ratings and Content: These settings are where you restrict games and video content based on content rating. You can also choose whether or not to allow explicit or unrated content to be played on the console. You can also set exceptions for individual games outside of the rating restrictions you've set.

Family Timer: This setting allows you to limit the time your console can be used either on a daily or weekly basis.

Xbox Live Access: Block or allow access to Xbox Live from the console.

Xbox Live Membership Creation: Block or allow the creation of new Xbox Live memberships from the console.

Change Pass Code: Change your pass code.

Reset to Default Settings: This allows you to reset the settings back to their original factory settings.
Setting controls on the Xbox 360 console
On your console, go to Settings. Then, choose Family.

Choose the gamertag for the child whose settings you want to edit.

Under Privacy and Online Settings, choose Change Settings.

Update the settings. Exit the screen to save.
Setting controls on Xbox Live through your computer
Sign into your Xbox account.

Click My Account.

Click Security, Family, & Forums.

Click Xbox 360 Online Safety.

Choose the account you want to edit.

Choose Allowed or Blocked next to the areas you want to limit or allow access to.

Click Save.
Changing your passcode
The passcode is a PIN you can use to adjust content and controls. To change it, you must be on your console.
Go to Settings, then Family.

Enter your pass code.

Choose Change Pass Code.

Choose Change Pass Code again.

Enter a new Pass Code twice.

Choose Done.

Save and Exit.
If you forget the pass code you set up for parental controls, you can reset it by answering the pass code question you set up with parental controls. You must be on your console for this.
Go to Settings, then Family.

Choose a content setting to change.

Enter any pass code when prompted, even if it's not the right one.

Once you're notified the pass code is incorrect, choose Reset Pass Code.

Enter the answer to your pass code question and choose Done.
If you can't remember the answer to this question, you'll need to contact support for more help.
Bark helps families manage and protect their children's digital lives.
Microsoft Family Safety App
The Microsoft Family Safety app allows parents to set screen time limits on all Microsoft-affiliated devices, including Xbox, Xbox 360, Xbox One, Microsoft Surface, Windows 10 devices, Windows 7 devices, and Windows Vista devices. Parents can use the app to create search filters and block mature content. The app also has built-in location sharing so you can track family members.
How to add a child to your Microsoft Family account
Visit account.microsoft.com/family.

Sign in with your personal Microsoft account and then select Add a Family Member.

Select Child.

Enter your child's email address or phone number and select Send Invite.

Make sure your child accepts your invitation.
Helpful Resources for Families
Here are some awesome tools to help families navigate raising kids in the digital age!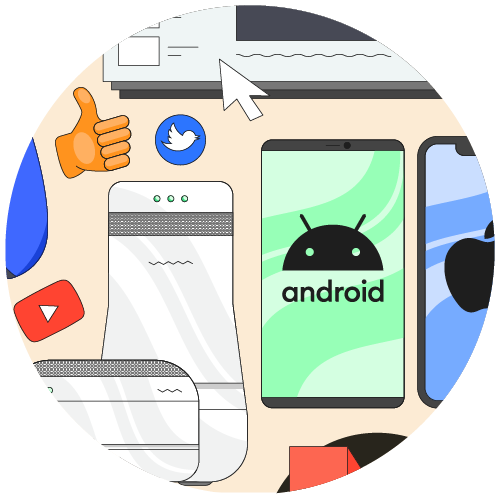 All-in-One Parental Control Guide
Your go-to list of parental controls for devices, apps, games, and more.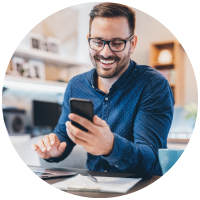 Bark's Parenting Facebook Group
Bark's Parenting in a Tech World Facebook group has over 190k members.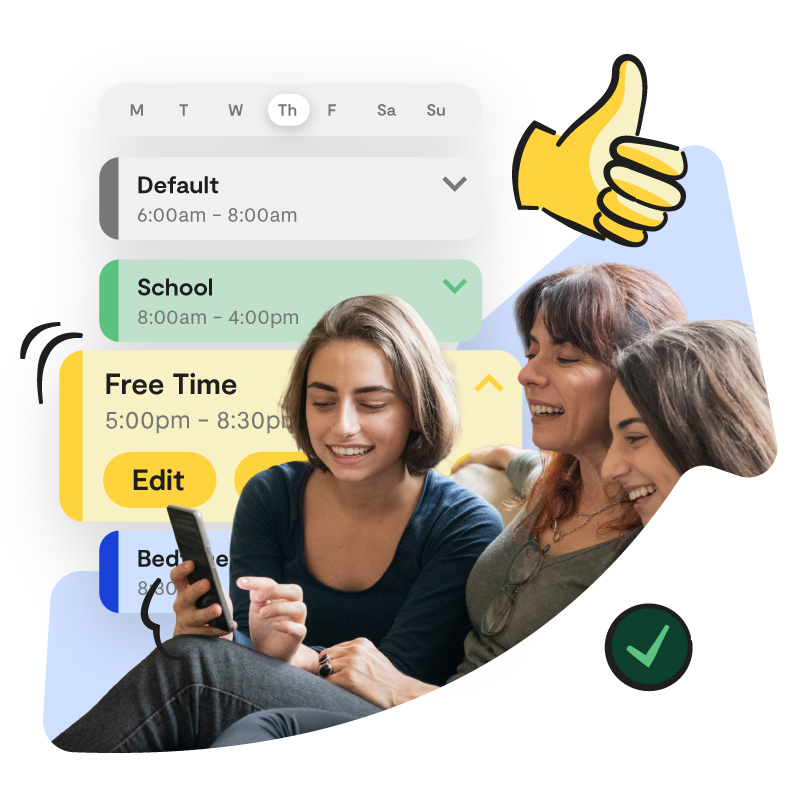 Bark — The Parental Control Solution
In addition to setting parental controls on your child's device, the next safety layer parents and caregivers should strongly consider is a monitoring solution to assess the content their kids encounter (and produce) across text messages, social media, email, and more.
Bark helps families manage and protect their children's entire online worlds. Our award-winning service monitors 30+ of the most popular apps and social media platforms for signs of issues like cyberbullying, suicidal ideation, online predators, threats of violence, and more. Our web filtering and screen time management tools empower families to set healthy limits around the sites and apps their kids can access and when they can visit them. Sign up today to start your free, one-week trial.