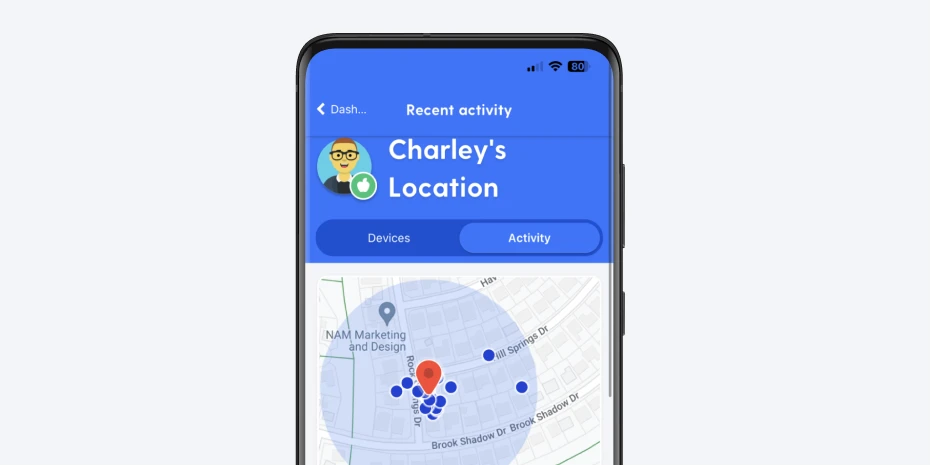 Adjust Radius of Locations & View Trip Summaries
The Bark Team | May 31, 2023
---
We've fine-tuned two features of our location tracking for the Bark Phone to help make keeping on top of your child's activities even easier.
Adjusting the radius of a location
By default, we use the standard radius set by Google for a given address. However, this default radius may not always accurately reflect the actual size or boundaries of certain places, such as large school campuses.
Now, you can adjust the pin and radius slider when adding a location in Bark to make sure you're capturing the true size. Here's how to do it!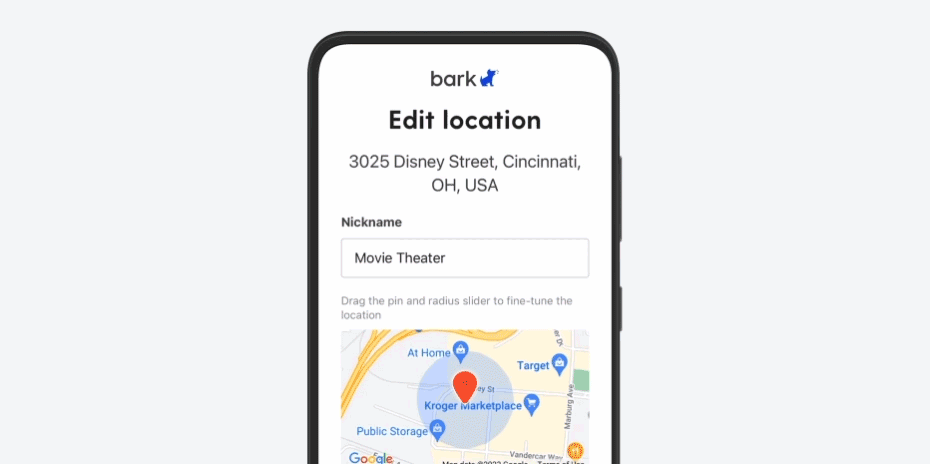 Trip summaries
Where your child goes can tell a story. With new trip summaries, you can get information when your child starts a trip, including starting point, end point, duration.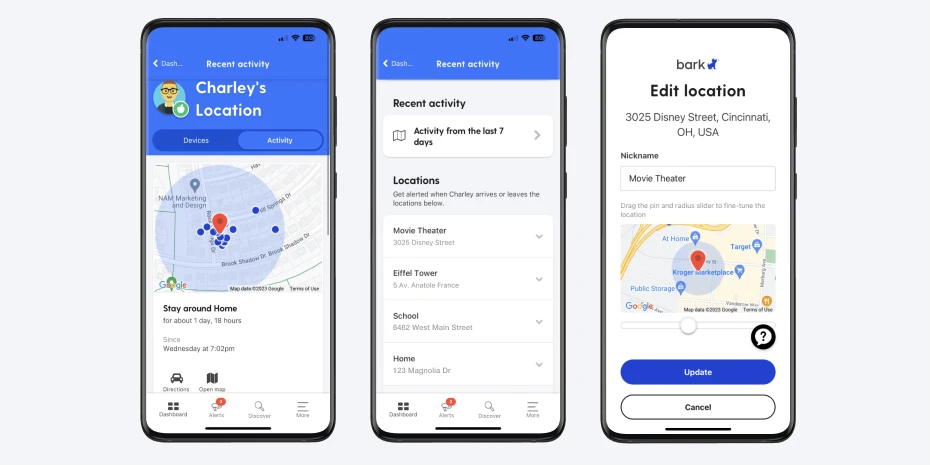 "These updates are killer and I'm excited to share with parents."

–Brandon Hilkert, CTO