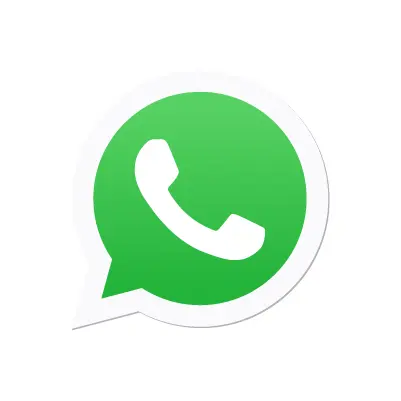 How To Set Up WhatsApp Parental Controls
WhatsApp is a free messaging system currently owned by Facebook. It allows users to send unlimited text messages, voice messages, and video calls, as well as images, documents, and other media to other WhatsApp users around the world. Users can access the app through mobile devices and desktop computers — all they need is a cell phone number. WhatsApp is one of the most popular messaging apps in the world and is available internationally, with over a billion users worldwide.
Users must be 13 to use WhatsApp, but if they're still under 18, them the parents should activate the WhatsApp parental control feature. Younger WhatsApp users prefer to use the application rather than their phone's native texting because it allows them more privacy and freedom, or so they believe. This is primarily because parents tend to be more familiar with basic texting than newer applications like WhatsApp.
WhatsApp is not considered to be a typical type of social media, since the platform is not public. Rather, it is considered "dark social" — social sharing that is not measured by web analytics platforms. This means that users cannot flag inappropriate messages to alert WhatsApp to the problem, though they may screenshot the message and share it with the company. The company cannot remove posts, though it can ban users. But that doesn't imply parents can't make prudent moves to protect their child from its darker aspects. So, take advantage of WhatsApp parental control! It is highly advised for all parents to become familiar with the service, why their child likes it, and the features at hand to help shield them and keep them safe. For more information, you can check out our WhatsApp app review which covers harmful content, predation, privacy, and more.
Privacy Controls WhatsApp Setup
How to block someone
In the bottom-right corner of the app, tap Settings.
Tap Account.
Next, tap Privacy.
Tap Blocked, and add who you'd like to block. Blocked contacts will no longer be able to call you or send your child messages.
How to turn off visible public public information
In the bottom-right corner of the app, tap Settings.
Tap Account.
Next, tap Privacy.
Up top, you can edit the following four items and select who can see what on your child's profile:

Last Seen: When your child was last using the app
Profile Photo: Your child's photo
About: Your child's mini bio
Status: What they're currently doing
How to turn off Live Location
In the bottom-right corner of the app, tap Settings.
Tap Account.
Next, tap Privacy.
Tap Live Location and select the chats from which you'd like to remove.
How to report safety and security issues to WhatsApp
In the bottom-right corner of the app, tap Settings.
Tap Help.
Then tap Contact Us to send a message.
With all of the WhatsApp setup done and out of the way, you're finally ready to start using it as your go-to messaging application.
More guides
---
How to Set Up Parental Controls on a Bark Phone
The Bark Phone comes with Bark's award-winning parental controls built right in, giving families the ...
Read guide
How to Set Up Windows 11 Parental Controls
Windows 11 is the latest operating system available for PCs. It allows for seamless connection ...
Read guide
How To Set Up Ventura Parental Controls
Ventura was released in Fall 2022 and brought an interface called Stage Manager that helps ...
Read guide
About Bark
Bark is a comprehensive online safety solution that empowers families to monitor content, manage screen time, and filter websites to help protect their kids online. Our mission is to give parents and guardians the tools they need to raise kids in the digital age.