Cyberbullying Tips: 15 Anti-Cyberbullying Resources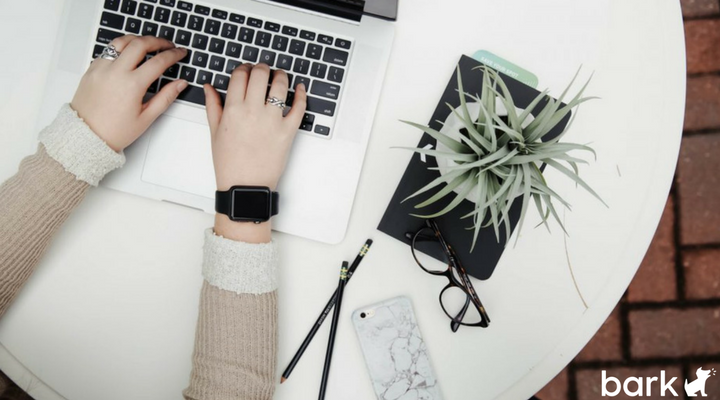 October is Bullying Awareness Month. An effective way of empowering our communities to overcome cyberbullying is by utilizing the resources. There are many resources dedicated to cyberbullying prevention and response. We're proud here at Bark to be a part of this concerted effort to keep children safer online.
In this article, we offer a list of 15 anti-cyberbullying tips and resources. Additionally, these resources can help you gain insight into preventing and addressing cyberbullying. While everyone can gain insight from any of these resources, we categorized them by target audience.
You can also check out some of our other articles on cyberbullying such as 8 Tips to Protect Your Children From Cyberbullying and The History of Cyberbullying.
Cyberbullying Tips For Parents
CommonSenseMedia is a nonprofit dedicated to ensuring the media acts as a positive force in kids' lives. Their website contains reviews of movies, websites, games, and apps. Further, they also answer common questions on cyberbullying through their online forum.
ConnectSafely is a nonprofit founded by a technology journalist who seeks to educate people about safety, privacy, and security. Additionally, its webpage has parents' guides, research-based advice, and news on various aspects of cyberbullying and safe technology usage.
StopBullying.gov is a website managed by the U.S. Department of Health and Human Services on preventing and responding to bullying. The website's information is broadly-based and ranges from current anti-bullying laws and policies for every state to who to call to get help and when. In fact, they also provide a Bullying Prevention Training Course, sponsored by the Centers for Disease Control and Prevention.
For Law Enforcement
Crimes Against Children Research Center publishes exceptionally thorough research reports and fact-sheets on crimes against children. For example, these reports include ones on bullying and youth internet safety.
The Internet Crimes Against Children (ICAC) Task Force is a national network of law enforcement agencies that prosecute against child abuse and internet exploitation crimes. For instance, the ICAC Task Force publishes research reports and holds conferences on combating child exploitation on the internet. Also, they have a contact list for their 61 offices for reporting on internet crimes against children.
For Educators
Edutopia is a nonprofit founded by George Lucas that strives to foster student learning through replicable, innovative, evidence-based approaches. Additionally, Edutopia provides educators with checklists, toolkits, and other resources to address cyberbullying.
The National School Boards Association provides legal information on how school policies must treat bullying and cyberbullying. For instance, the National School Boards Association puts together an annual list of federal law and regulations that school boards must adopt. One such regulation is an internet safety policy required by the Children's Internet Protection Act.
Legal Resources
The Cyberbullying Research Center is a leading legal research center offering case law and policy updates, statistics, and presentations concerning adolescents' abuse of technology. In fact, this Center is spearheaded by two Criminal Justice professors.
Embrace Civility in the Digital Age was founded by an attorney who seeks to empower young people with values and skills needed to resolve cyberbullying situations. She provides video training, books, and other resources.
Psychological Resources
The American Psychological Association has numerous articles written by mental health experts on handling the emotional effects of cyberbullying. The articles also discuss how to prevent it.
The U.S. Department of Health and Human Services can help connect youth with mental health insurance coverage related to addressing the emotional effects of cyberbullying.
For Kids And Teens
Tracy Ludwig's children's books teach life skills for handling bullying and cyberbullying situations. Her titles include "My Secret Bully," "Trouble Talk," and "Confessions of a Former Bully."
Raychelle Cassada Lohman is a Licensed Professional Counselor who has written many well-received books for empowering teens. These include, "The Bullying Workbook for Teens: Activities to help you deal with Social Aggression and Cyberbullying."
NOBullying.com is an online forum that started as a social responsibility project to stop bullying, particularly cyberbullying. Specifically, the website provides resources to kids and teenagers and invites them to share their stories. Additionally, they include a list of activities to teach kids about the negative effects of bullying. For example, activities such as the "Wrinkled Willow Exercise" and "Unity Petitions."
It Gets Better Project offers advice and inspiration particularly geared towards lesbian, gay, bisexual, transgender, queer and questioning (LGBTQ) youth. In fact, this Project is world renown, with over 50,000 user-created videos viewed more than 50 million times.
Bonus Resource
Bark board member and internet safety expert, Ben Halpert, is the founder of Savvy Cyber Kids. Savvy Cyber Kids is an organization which partners with kids, parents, and educators to teach positive digital citizenship and anti-cyberbullying tips. For instance, they offer a variety of resources and school and community programs to educate communities around keeping kids safer online.
If you haven't already, sign up for Bark. Our advanced algorithms monitor your children's phones, emails, and social media accounts. The algorithms analyze content for signs of cyberbullying, sexting, and even depression and suicidal ideation. Additionally, we only send alerts when there is a potential problem, so you don't have to read through every single text message. Plus, we provide recommended next steps to help you address the issues as a family.
About Bark
Bark is a comprehensive online safety solution that empowers families to monitor content, manage screen time, and filter websites to help protect their kids online. Our mission is to give parents and guardians the tools they need to raise kids in the digital age.