Why Animal Crossing on Switch is Popular With Kids — And Adults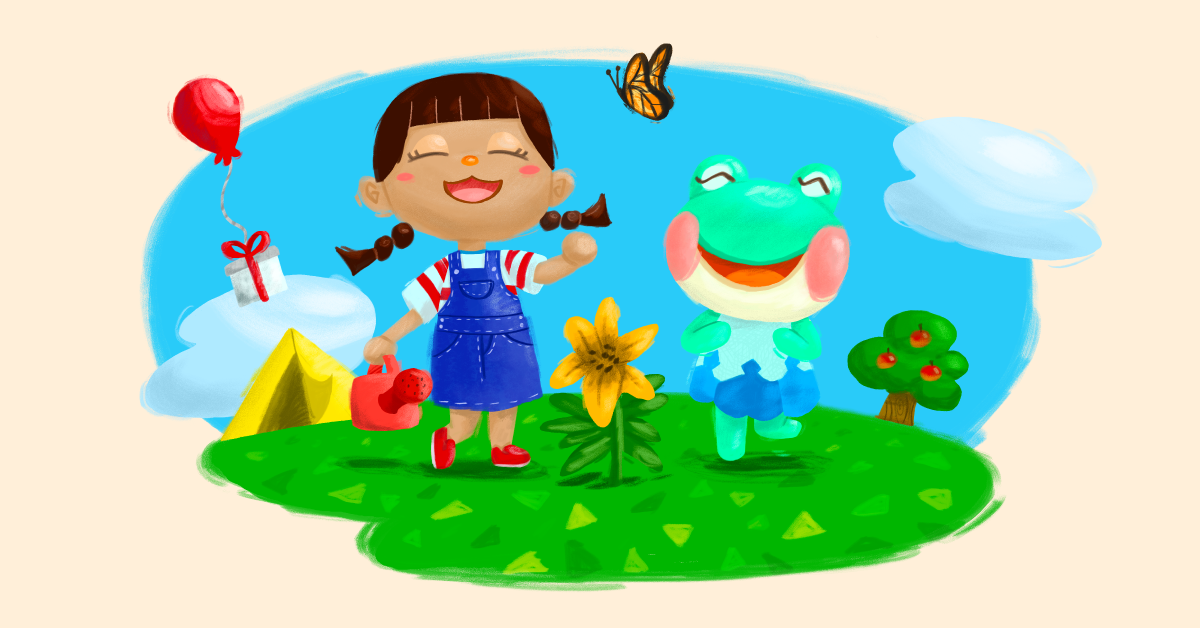 Have your kids been talking about selling turnips for a profit? Are they going fossil hunting with frogs and picking fruit with talking bears? If so, they're probably spending a lot of time in the immersive world of Animal Crossing on Switch. And they're not alone — many adults are also getting in on the fun. This game, subtitled New Horizons, is the latest entry in the successful Animal Crossing franchise, which originally debuted in 2001. In this blog post, we'll explain everything you need to know about this world and why kids and adults alike are drawn to it.
What Happens in Animal Crossing?
The game begins with customizing your character's look and feel — hair color, clothing, facial features, and more. From there, you move to a deserted island to make it a home and build a community. The game then unfolds in real-time and even mirrors the seasons of whatever hemisphere you've chosen!
On your island, there are countless things to do — so many, in fact, that the game was built to be playable for years. There are weeds to pull, fruit to pick from trees, and fish to catch from rivers. Performing these activities earns you currency called "bells" and "Nook miles" that you can spend on upgrades to your clothing, tools, furniture, and house.
You can also make friends with the adorable anthropomorphic creatures that are your neighbors. Animal Crossing is what's called an "open-world" game, which means that there's no set course of what you have to do or where you must go. If you want to spend time farming, you can. And if you want to concentrate on just talking to characters and making friends, you can do that too! It's entirely up to you.
Why is Animal Crossing So Popular?
You may be wondering how a game about pulling weeds could possibly appeal to so many people — especially when they may not want to get their hands dirty in real life. But much of the appeal of Animal Crossing comes from just how relaxing the game is. The animation style is beautifully rendered, and the background music is a constant chill, gentle tune that perfectly mirrors the light that dapples the ground through the tree branches.
Unlike more aggressive video games like Call of Duty or Fortnite, there's no timer, no violence, and no sense of impending doom. You can watch the sunset after a long day of harvesting your crops. In the winter, you can build a snowman. It's constructive, not destructive (unless you count breaking apart rocks and digging for fossils) which sets it apart from many games.
Positive Aspects of Playing
There are several positive benefits of playing Animal Crossing. Firstly, the game's entire mechanics revolve around text exchanges, so even though your child is playing a video game, they're doing a lot of reading — more so than in most titles. They also get to flex their creative muscle by customizing their wardrobes, landscaping, and even how they arrange the items in their house. Lastly, the game's primary message revolves around the importance of building your community. You not only help other characters make decisions, but you also have to consider how your own decisions (like building a store) can help benefit the community as a whole. The best part? When you reach a big milestone, all of your animal neighbors gather to celebrate your achievement!
Is Animal Crossing Safe?
Generally speaking, Animal Crossing is a safe and very positive game — one of the most common words players use to describe it is "wholesome." You can play on your own island by yourself the entire time, or you can choose to interact with others through the multiplayer option. You'll need a Nintendo Switch Online membership to access multiplayer features, however.
Once the multiplayer option is set up, there are a number of safeguards in place to prevent interactions with strangers. Part of the fun of Animal Crossing is visiting other people's islands to explore, chat, and work together. You have to approve friend requests, though, and someone can only visit your island if you give them permission via a code.
Despite these safeguards, it's important to remember that people may not be who they say they are online. Make sure your child knows who they're communicating with and instruct them not to give out their island code to just anyone or post it on their social media. Strangers have been known to lure other players with promises of in-game gifts. Once they're on the island, they can begin chatting, opening kids up to common dangers like online predation, inappropriate content, and more.
Animal Crossing on Switch provides players with an escapist dreamland that's at once comforting, relaxing, and heartwarming. Whether it's laughing with a koala friend, listening to the waves lapping on the shore, or wishing on a shooting star, the game provides moments of peace and little bursts of connection — and that's something special in the video game world.
About Bark
Bark is a comprehensive online safety solution that empowers families to monitor content, manage screen time, and filter websites to help protect their kids online. Our mission is to give parents and guardians the tools they need to raise kids in the digital age.