How Bark Works for Dual Households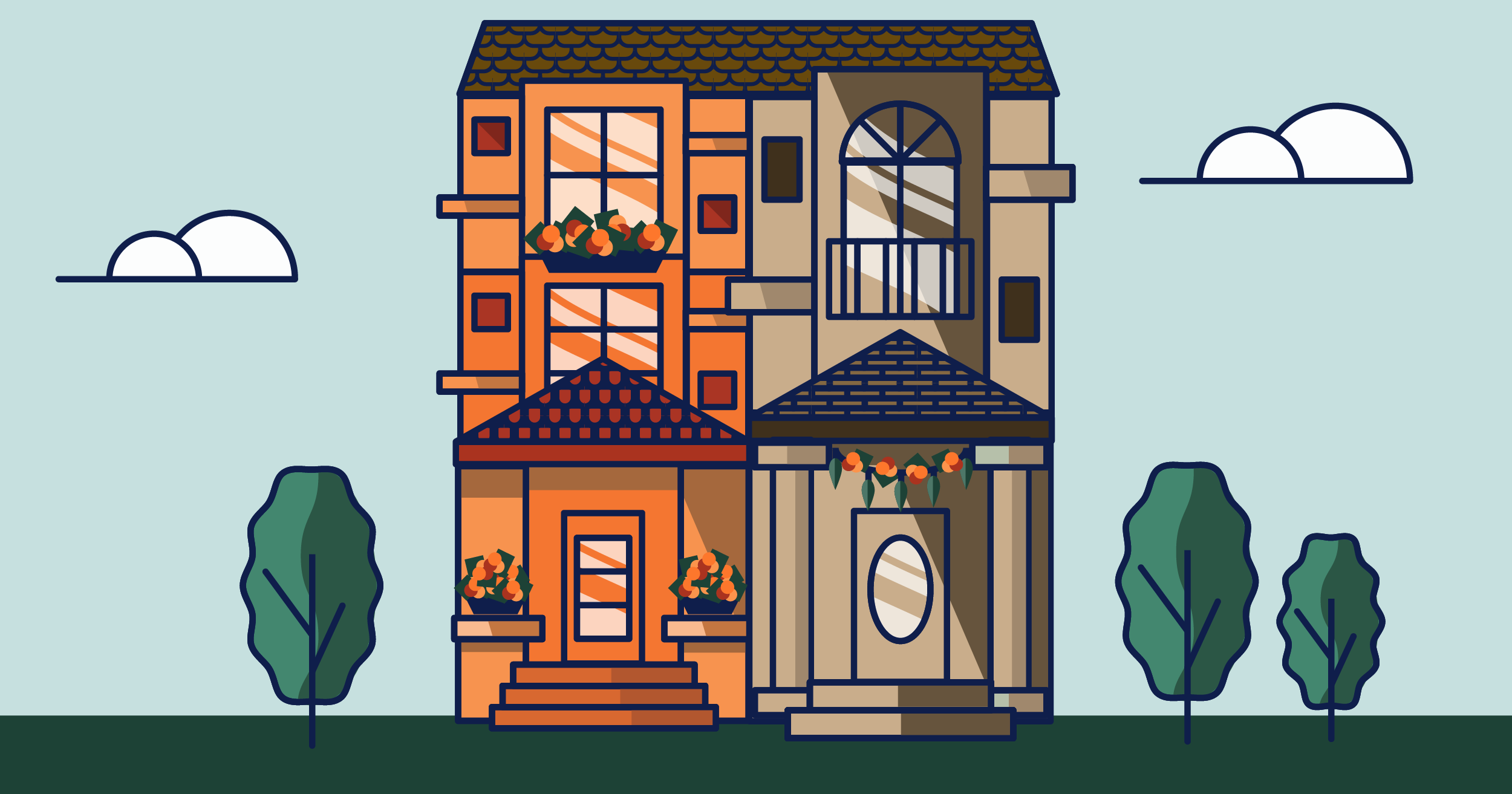 Raising kids can be hard. Raising them in two different households after a divorce or separation can be even harder. In our Parenting in a Tech World Facebook group, we see this theme pretty often. Different houses can have different rules, different standards, and different levels of supervision. That's why monitoring with Bark can give parents peace of mind knowing that their kids are safer no matter where they are. Whether your family uses iPhones or Android devices, Bark can help you make sure your kids are better protected from digital dangers.
Monitoring With iOS Devices
Bark monitors texts, chat, email, YouTube, and more than 24 social media platforms. Most of our monitoring is done at the account level, which means that no matter where your child goes, our technology can detect potential issues in real time. But when it comes to monitoring what's stored on the device itself — including text messages (deleted or otherwise) and saved photos/videos — Apple presents third-party apps with a unique challenge. iPhones have to be connected to your home Wi-Fi network to be backed up. And they have to be backed up before Bark can begin scanning for potential dangers.
Apple's backup issue means that iPhones can be monitored regularly on the Wi-Fi network at one house — but because the other house won't have the same network, the device won't be able to back up there and alerts will be delayed. Fortunately, we have a solution. Parents of dual-household families can install the Bark Desktop app for Mac or PC onto each of their computers and create a joint email account ("smithfamily123@gmail.com") for monitoring. Bark can back up to any computer that has the app installed, so sharing login credentials for a single account allows both parents to receive alerts as if they were on the same network.
Of course, many iPhone families encounter the backup issue when kids are at a sleepover or away at camp. Because of this, Androids are a great alternative.
3 Perks of Monitoring With Android
We discussed in a previous blog post why Androids are the safest bet for your child's first phone — they play well with third-party apps and provide more monitoring coverage for Snapchat and Instagram. Androids are also a better choice for dual-family households. Here are three more reasons why Android makes the most sense for Bark users:
More frequent scans mean more consistent monitoring
Backups are never required on an Android phone, so alerts from all accounts can be sent regularly throughout the day. This means that important, time-sensitive issues (like talk of self-harm or communications with predators) can be detected around the clock, rather than having to wait for the next backup.
Easier setup for both parents
When a child has an Android, there are only two quick steps to get started: the Bark app has to be downloaded on the child's phone and the parents' phones. That's all it takes for setup! Once your child enters in the logins for their social accounts, Bark can be up and monitoring in minutes. Also, both parents can download the app separately and receive and access all alerts.
No computer needed
The dusty old desktop in the corner is quickly becoming obsolete. Many families rely on tablets, Chromebooks, or even just their phones to surf the web at home. However, iPhones actually require a computer to get Bark synced through the Bark Desktop App. Only afterwards can you begin syncing through Wi-Fi. If your child has an Android, though, you'll never need to connect to a computer.
Whether your family chooses to use Android or iPhone, Bark can help keep your child safe online and in real life. Sign up today for a free, one-week trial.
About Bark
Bark is a comprehensive online safety solution that empowers families to monitor content, manage screen time, and filter websites to help protect their kids online. Our mission is to give parents and guardians the tools they need to raise kids in the digital age.