Why Your Kid's First Phone Should Be an Android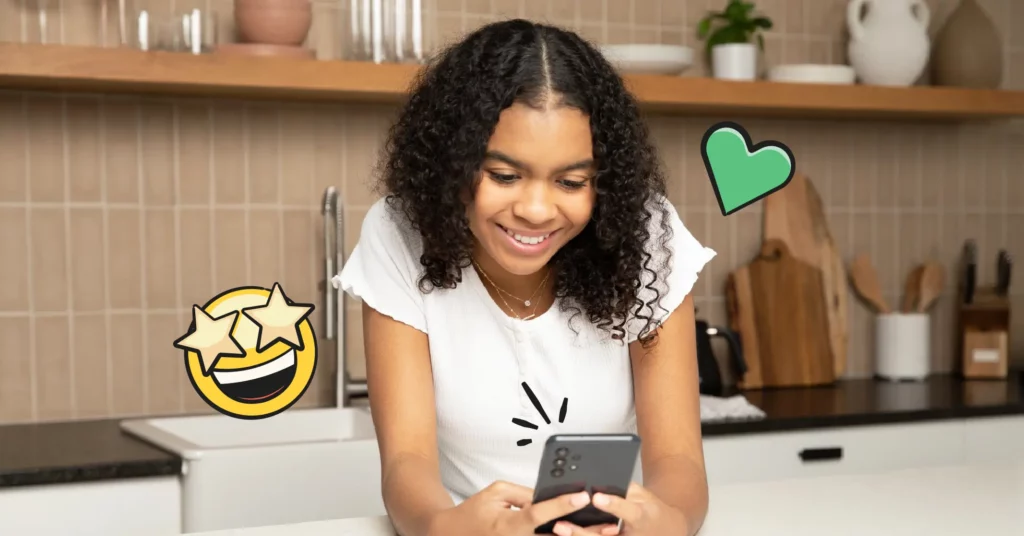 **This blog post was updated on August 4, 2023.**
Between holidays, graduations, birthdays, and more, parents are often thinking about when their kid might get their first phone. But deciding exactly which kid phone they should get can be a challenge. In the U.S., iPhones and Androids dominate the current smartphone market, accounting for more than 99% of all devices. Generally speaking, choosing the right phone these days often comes down to preference and cost.
But when it comes to helping keep your child safe online, Androids provide the better user experience and more comprehensive coverage for parents. While Bark can help keep your child safe with both platforms, in this article, we'll tell you why Androids make monitoring a breeze.
1. Android plays well with third-party apps
Apple is known for taking a more aggressive stance on application security than Android. While this isn't a bad thing — no one wants to get hacked — it can hinder legitimate, potentially lifesaving apps like Bark from working quickly and easily. Conversely, Android's open-source platform lends itself well to apps that monitor content, which is why Androids and Bark's app work so well together.
2. Setup is super simple
To get started with your Bark account on an Android, all your child has to do is download the app and start connecting their accounts. Bark monitors the phone 24/7, regardless of whether or not it's connected to Wi-Fi. Because of this, we have a better possibility of picking up more secret activity like deleted messages.
With an iPhone, on the other hand, monitoring is a bit more complicated, requiring program installation and regular phone backups.
3. More coverage of the 3 most popular apps
On Androids, Bark can more comprehensively monitor the popular trinity of teen and tween social media platforms — Snapchat, Instagram, and YouTube.
For Snapchat on Android, this means we can monitor the text direct message (DM) capability that so often eludes parents. These DMs disappear on the phone itself, but not before being caught by Bark's algorithm. With Instagram on Android, we can monitor the text DMs as well as photo DMs.
YouTube also sees broader coverage with Android than with its iPhone counterpart. Bark monitors a child's posted videos, comments, and history/views, enabling parents to get a truly holistic view of what their kid is getting into on the video platform.
The best Android is the Bark Phone
When we were designing the Bark Phone, we purposely chose an Android because of how well it integrates with Bark's monitoring tool. But with the Bark Phone, you also get unprecedented control over the other important features on your child's phone, like contact approvals, app install requests, location tracking, and more. Learn more about this amazing phone and why parents can't stop raving about it.
About Bark
Bark is a comprehensive online safety solution that empowers families to monitor content, manage screen time, and filter websites to help protect their kids online. Our mission is to give parents and guardians the tools they need to raise kids in the digital age.