Location Tracking Devices for Kids: What's the Hype?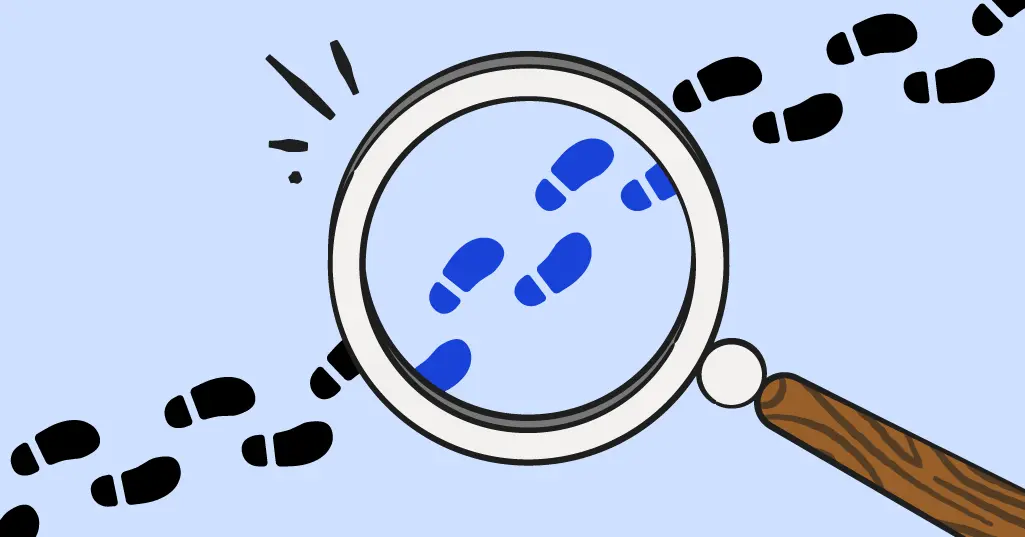 Location tracking is one of the many technological advances that's become a common part of life for most of us. We can track the exact location of almost anything — our packages, food deliveries, and even loved ones at any moment we want.
When it comes to parenting, location-tracking begs some important questions. Like, "What's the best way to track my kid's location?" "Does it matter if it's GPS or Bluetooth?" "Should I even be tracking my kid in the first place?"
These are all great questions — and a tricky subject to navigate for some families. So we created this handy guide that includes what options are out there as well as our researched recommendations on what's best.
What's the Difference Between GPS and Bluetooth?
When it comes to tracking devices, there are generally two main options: GPS tracking and Bluetooth. There are quite a few differences between these, such as battery life, size, and price. For the sake of this conversation, we're going to focus on the most important: connection range.
GPS location tracking
GPS tracking uses the signals that come from all the satellites above the earth to pinpoint something's exact location. So the GPS in your car is constantly communicating with the satellites in order to tell you what exit to take on your road trip.
Bluetooth location tracking
The technology for Bluetooth devices is more local: instead of using satellites in the sky, it communicates directly with your phone using radio waves. Popular examples of Bluetooth location tracking are Apple Airtags or Tile trackers, which people use to keep track of things like keys, wallets, and other personal effects.
What's the Best Option To Track My Kid's Location?
If you think about your Bluetooth headphones, you're most likely using them within just a couple of feet of your phone. Now imagine trying to listen to music with your headphones if your phone suddenly floated down the street to your kid's school. You probably wouldn't expect the connection to last very long, right?
That's why it is highly recommended to not use Bluetooth tracking devices on kids. Their connection range is usually a maximum of 200-300 feet, and your kid could very easily find themselves outside of that range.
So instead, we turn to GPS! GPS tracking technology, due to all the satellites available to communicate with, is highly reliable and efficient in tracking the location of anything that moves around a lot (like Ubers, rogue dogs, and teenagers.) This is why Bark utilizes real-time GPS location tracking on both our app and Bark Phone, to give our parents peace of mind when keeping tabs on their kid's whereabouts.
Why Should I Be Tracking My Kid's Location in the First Place?
The short answer is, it's up to you! There's really no right or wrong here. For some parents, they prefer knowing where their kids are, even if it's just down the street at a friend's house. There could also be outside factors, such as the child has a disability or it's specifically used when the child is away at a sports competition, camp, etc.
Other parents, however, feel it's not as necessary for their family. Maybe they have a different system worked out for when the parent wants to know where their child is. (Remember growing up when our parents would say "Come home when the street lights come on"?) It may feel old school, but for some families, it works!
How Bark Can Help
If you decide it's best to use location-tracking for your kids, consider using Bark! Bark doesn't just offer real-time GPS tracking, we also offer location alerts and check-ins. Location alerts will automatically tell parents when kids arrive at frequently visited places, such as school, home, or a best friend's house. And with check-ins, your child can proactively push their current location to you, without having to call or text.
Bark can also help you monitor your child's online content across texts, emails, and 30+ social media, and send you alerts if they encounter harmful content. We have robust screen time features that allow parents to set screen time schedules, block inappropriate apps and sites, and pause the internet on their child's device. Start your free, one-week trial today!
About Bark
Bark is a comprehensive online safety solution that empowers families to monitor content, manage screen time, and filter websites to help protect their kids online. Our mission is to give parents and guardians the tools they need to raise kids in the digital age.