Making Virtual Classrooms Amazing: A Conversation with Coby Gurr of Lenovo's LanSchool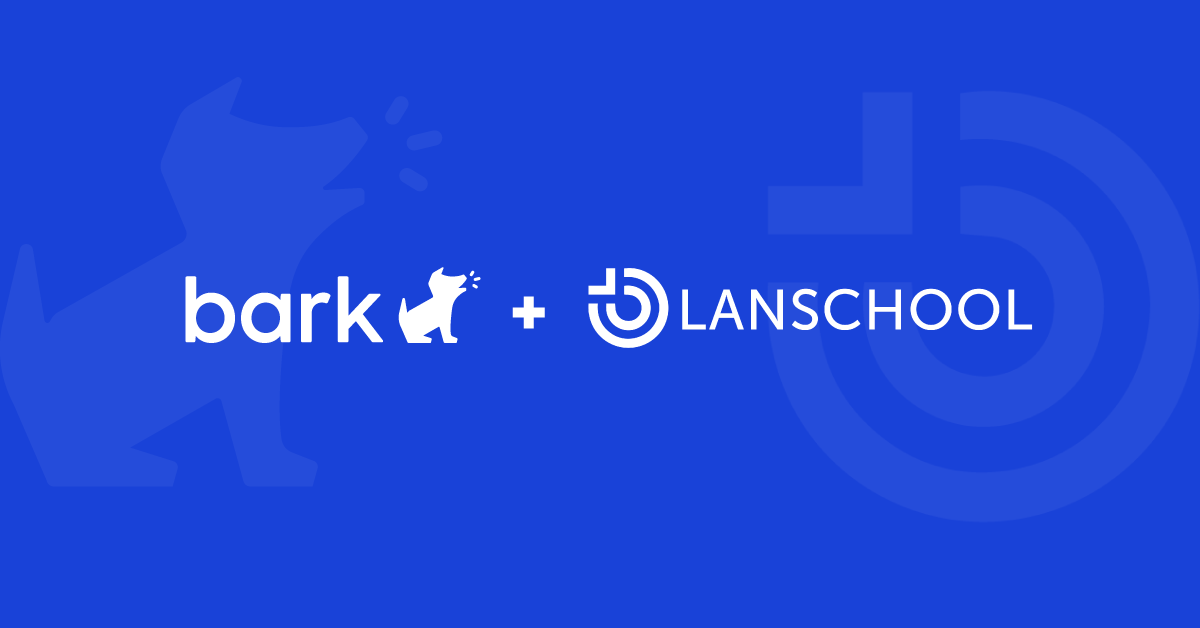 You may have heard about our partnership with Lenovo's LanSchool, and how together we're bringing Bark for Schools to even more districts across the country to help keep students safe both online and in real life. Recently, Bark's CMO Titania Jordan sat down (virtually) with Coby Gurr, general manager for Lenovo Software, to talk about how LanSchool is working to make virtual learning not just a substitute for in-person learning in the era of COVID-19, but a system that is effective and beneficial on its own merits.
Synchronous learning (which means learning in real-time instead of through pre-recorded lectures) enables teachers to guide classrooms, promote collaboration among students, and even create authentic 1:1 experiences when needed. Want to learn more about how Lenovo's LanSchool is helping to make your child's virtual classroom amazing? Watch the entire conversation below:
About Bark
Bark is a comprehensive online safety solution that empowers families to monitor content, manage screen time, and filter websites to help protect their kids online. Our mission is to give parents and guardians the tools they need to raise kids in the digital age.