Top Kid-Friendly YouTubers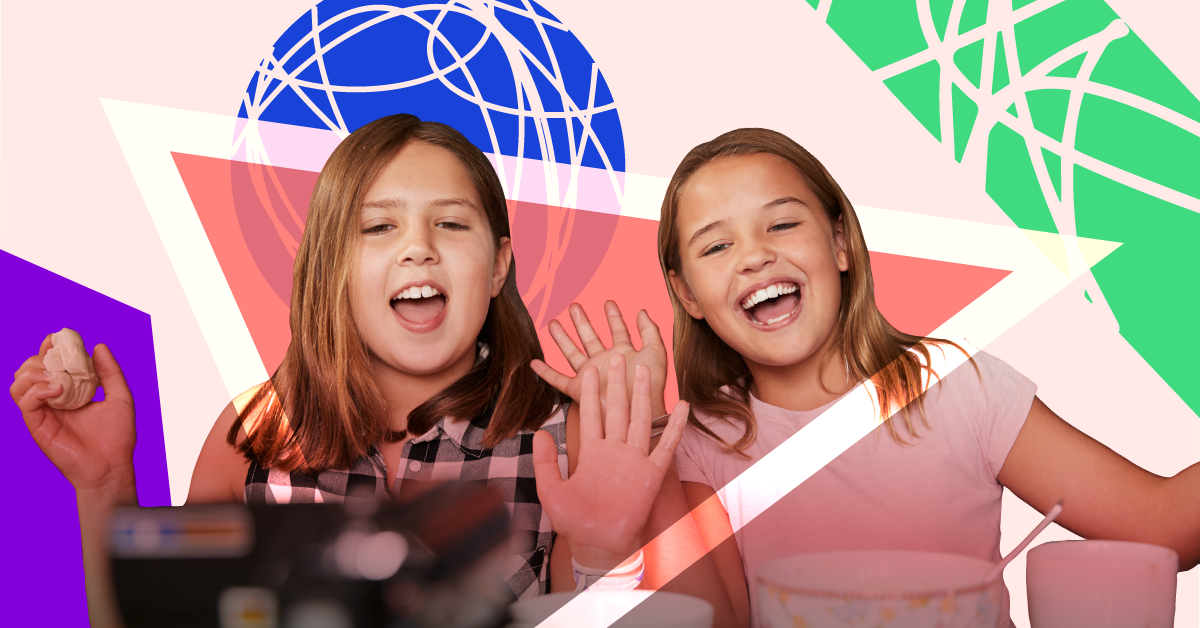 **This post was updated on Aug. 21, 2020.**
As popular as streaming sites like Netflix and Hulu are, many kids turn to YouTube to get in some good video-watching time. According to a 2019 survey, YouTube is overwhelmingly the first choice for kids looking for videos online. But you may be wondering what, exactly, your kid is spending all that time watching when they're snuggled up in bed with their headphones in (by the way, you might find our YouTube parental controls guide helpful). These suggestions are equal parts entertaining and kid-friendly, which may just satisfy you and your picky child.
As you're introducing them to some of these fun options, take the time to bond with your kid by asking them what they love about YouTube, what some of their favorite channels are, and if they have any fun video recommendations for you to watch! Showing genuine interest in what they love can do a lot to strengthen your relationship.
1. Crash Course
In 1587, a villager happened upon… Nope! None of that dry, history-textbook stuff here! Direct your curious kid to Crash Course to dive into the mystery of artificial intelligence, explore the history of science in India, or awaken their inner diva with an overview of liturgical drama. The short videos they'll encounter are so fast-paced and entertaining they may not even realize they're learning.
2. Stampylonghead
Calling all video game lovers! Stampy Cat, Stampylonghead's endearing Minecraft character, guides young viewers through the creative, angular online landscape — showing them tips and tricks along the way and entertaining them with his silly (yet family-friendly) commentary all the while.
3. Rosanna Pansino
From DIY Rice Krispies to the perfect chocolate chip cookie to experimenting with dairy-free ice cream recipes, Rosanna Pansino can feed into (get it?) your kid's culinary prowess, one wholesome recipe tutorial at a time. For those who are more on the boxed mac and cheese train than the cheesecake-from-scratch journey, Pansino peppers in videos about trying to be a mermaid for 24 hours, testing out super-long acrylic nails, and testing her dog's intelligence.
4. Kids React
Sometimes, kids don't want to watch videos of grownups — even if those grownups are explaining a cool science principle or teaching some cool video game hacks. Kids React is pretty much just what it sounds like — a group of kids, tweens, and teens reacting in real time to viral videos, movie trailers, and more! You can also check out their larger channel, FBE, for videos from people of all ages. Just be warned that some of those clips may be inappropriate for your child, depending on their age and maturity level.
5. Good Mythical Morning
If your kid is feeling a little grouchy, they might be in need of some wholesome laughs. Good Mythical Morning certainly fulfills the daily silly quota, pushing out videos of nonsensical nonsense like putting non-ice things through an ice shaver, trying cereals with different liquids, and seeing what happens if you leave different things in acid for a month. Just what your budding scientist may be already asking themselves!
6. Family Fun Pack
Sometimes, it's nice to see another family walk through similar challenges, milestones, and silly moments as yours. Family Fun Pack is a (you guessed it) family channel following the daily lives of six kids and two parents as they give an honest view of their experiences with car accidents, haircuts, new puppies, and everything in between.
7. Brad Mondo
At-home bangs disasters? Boxed dye gone wrong? If you have a budding beauty aficionado at home, Brad Mondo is the perfect hairstylist to warn them about the potential pitfalls of doing it themselves, offer some friendly advice for at-home hair care, and create some of the funniest and most positive reaction videos around.
8. That Girl Lay Lay
Your aspiring TikTok star may be wrapped up in conquering the Renegade or creating their very own slick routine to accompany their favorite bop, but that doesn't mean TikTok is the only platform that can feed their insatiable love of dance! That Girl Lay Lay can teach your kid some awesome new moves, improve their confidence, and give them a strong (and still young) professional to look up to.
About Bark
Bark is a comprehensive online safety solution that empowers families to monitor content, manage screen time, and filter websites to help protect their kids online. Our mission is to give parents and guardians the tools they need to raise kids in the digital age.