Bark Phone for Kids
Bark Phone specs and product information you'll need for the 2023 holiday season.
Want a sample phone to review?
We'd be happy to send you a Bark Phone to review. Email us at the link below. Additional holiday product and lifestyle images available upon request.
Hi-res images and talking points
The only phone that comes with Bark built in.

This isn't a clunky "kid's phone," which can embarrass teens and tweens. It's a state-of-the-art Samsung that has robust parental controls.

Children can't delete text messages without permission, download workaround VPNs, or change the parental controls that are set.

Bark's award-winning monitoring tool scans your child's texts, emails, social media, and apps for digital dangers and sends you alerts.

Every family — and kid — is different, which is why the Bark Phone allows you to add and remove the parental controls you think are best.

Plans start at $29/mo with two purchase options

—

$0 down and a 2-year contract or $199 with no contract.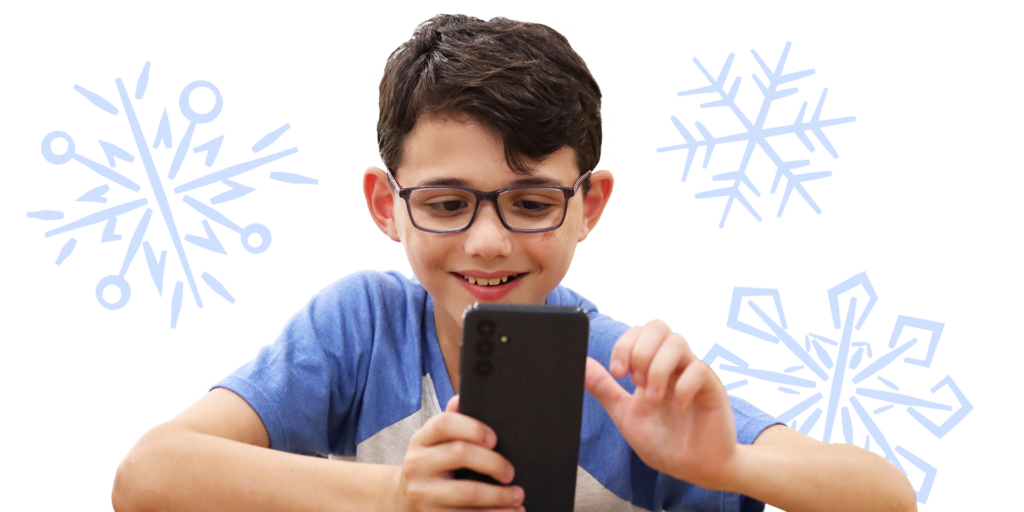 Top 3 new features of the 2023 Bark Phone
*Based on actual parent feedback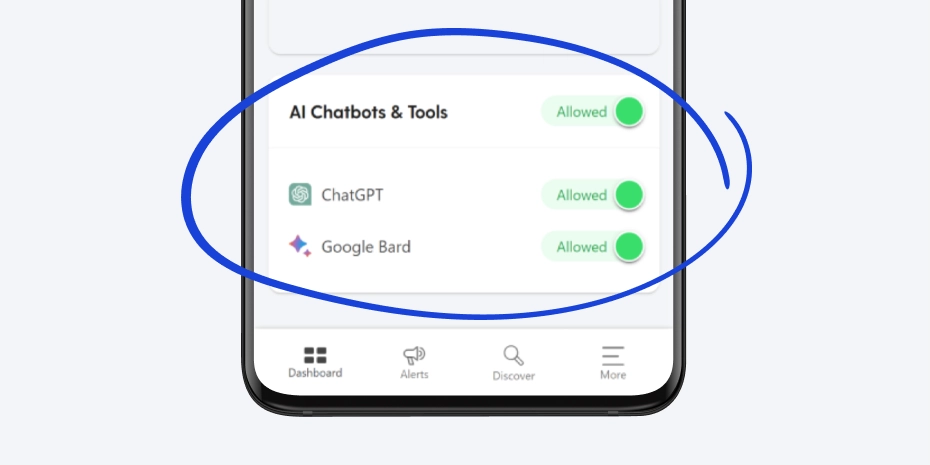 Block AI chatbots & more
Keep your kid on task and from using Chat GPT for homework.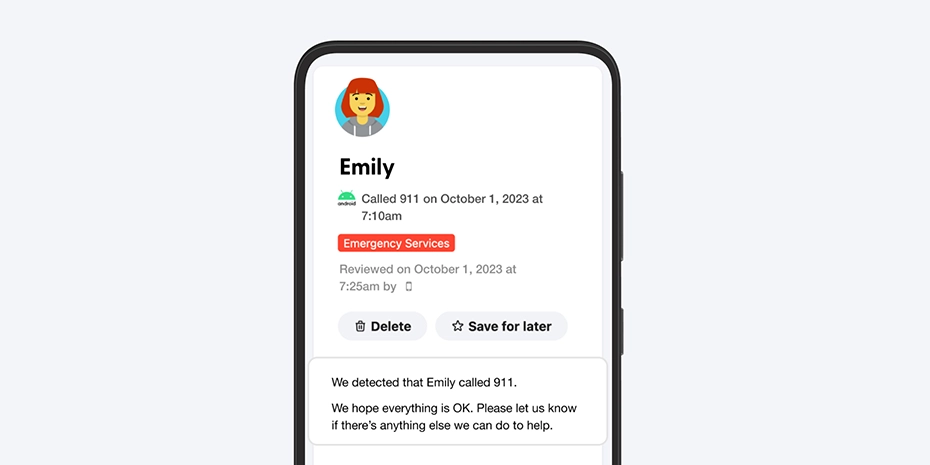 Alerts for 911 dials
Get notified if your child feels unsafe and calls 911 in an emergency situation.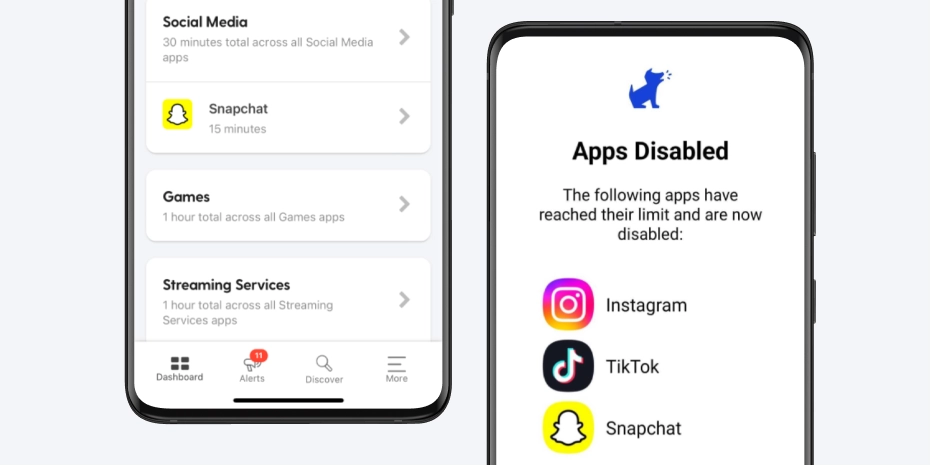 2-min warnings for time limits
Give your kid a heads-up when screen time limits are about to be up.
?>
?>
?>
?>
?>
?>
?>
?>
?>
?>
Pricing & Details
Bark offers two purchase options — $0 down and a 2-year contract or $199 with no contract.
Bark Phone with USB-C charging cord
Comes with a subscription to Bark Premium for the entire family
Includes exclusive Bark Phone features like undeletable texts, location tracking, remote phone lock, and more
Free transfer of your kid's current phone number to the Bark Phone
Unlimited talk and text with data plans that fit your family's needs
Free shipping
Starting at
$
29 USD
/mo
Real-life Bark families. Real-life stories.
Dorothea S.

February 12

Love! love! love! the bark phone!!!! I can't say enough good things about Bark. This is everything i wanted in a phone for my daughter. You have no idea this moms frustration trying to find something easy and where my kid can't disable the VPN that makes it work!!! every parent needs this for their kid…of any age!!!!!

54

22 comments

Heather W.

March 9

I have used the bark app (and now, the bark phone for my youngest) across both droid and apple devices to keep me updated on current lingo and issues that I need to address with my kids for over 5 years. Thank you for the education, extra set of eyes/ears, and your heart, Bark people!

78

33 comments

Prjrm M.

January 9

Finally I have access to a phone that I trust in my kids hands! I have access to and control over all of my kids phone activity through the parent app on my phone. It alerts me to any activity on their phone that the filter catches as possible issues. Only I can approve the apps my kids want to download. I set time limits. I love it!

45

20 comments

Jessie J.

April 5

I have loved our bark phone for my 10 year old. Great starter phone. Establishes healthy phone habits and I can rest assured that I don't have to hound/search her phone! It actually provides freedom for my kids.

37

24 comments

Jena R.

January 10

Bark is the best decision my husband and I made. We have a 15 year old and although that may sound a bit old for monitoring, it is the best thing for us and our teen because it alerts us on potentially dangerous situations and it holds her accountable for how she conducts herself online. I can't see why anyone would discourage this. Thanks Bark!

43

9 comments

Stephanie W.

December 20

Bark has changed our family's lives. No exaggerating here. There are so many things I wouldn't have known or seen if we didn't subscribe, and I'm an IT person that knows firewalls & security. Bark does so much more, especially since most of this behavior happens over the phones that can be turned off from my firewall.

45

52 comments

Marianne H.

March 15

Thanks a ton. You have not only helped me protect my kids, but helped us have better and more open conversations. My kids live in a blended home, and this helps us be on the same page when we teach right and wrong and flat out dangerous

74

16 comments

Kimberly S.

January 16

I have had this for about a month. It has absolutely produced excellent conversations and has built trust. My approach is not "gotcha" but "I love you and this helps me support you". My children understand I trust them but I need to be alerted to some things. This has been a great fit for our family.

23

9 comments
Bark Phone FAQs
What type of phone is the Bark Phone?
The Bark Phone for kids is a Samsung A series. We purposely designed it so that it wouldn't be recognizable as a "kiddie" phone. No one will know it's a kid phone unless you tell them. Bark's powerful parental controls are all internal — there's no Bark branding, logos, or other tell-tales that would broadcast it as a kid's phone. 
It comes with all the standard features of a Samsung phone.
Regardless of whether a parent has an iPhone or an Android, they will be able to manage the Bark Phone with no issues, so don't worry about compatibility problems.
How is a Bark Phone different from a phone with the Bark app?
The Bark Phone for kids is the result of years of experience in the online safety industry and real-life conversations with the people whose opinion counts the most: families raising kids with phones in the digital age.
We've created a safe phone for kids that integrates Bark's software seamlessly, resulting in a comprehensive and robust parental control experience.
It also comes with exclusive features that weren't possible with just a downloadable app. The Bark Phone gives parents unprecedented oversight of their child's online experience, including GPS-powered location tracking, call blocking, contact management, and automatic monitoring for texts and many apps and social media platforms.
Its native controls are tamper-proof, providing parents with peace of mind that the rules they set stay in place. Bark can't be deleted, even if you factory reset it.
The best part of the Bark Phone? It grows with your child as they mature. For younger kids, you can keep the phone locked down with as little functionality as a flip phone. As they get older, you can add in additional freedoms, functionality, and apps — or scale back anytime boundaries are needed.
What does the Bark Phone come with?
Every Bark Phone comes with:
Unlimited talk and text
Bark Premium subscription for the entire family
USB-C charging cord
A data plan that fits your family's needs (non-starter plans only)
Quick start guide for easy setup
What if I want to buy the Bark Phone but already have a Bark subscription?
If you already have a Bark Premium subscription, that's okay! We will adjust your plan and prorate the remaining amount left and apply it to your Bark Phone subscription.
How much does the Bark Phone cost?
The Bark Phone is free! No hefty deposit or long contract is required, and after 90 days, the phone is yours to keep. We're confident your family will love the Bark Phone, but if you need to cancel your subscription, just return your non-damaged phone to us and you're all set.
Our monthly subscription plans range from $29/month to $89/month.
Plans include the device, our built-in parental controls, unlimited talk & text, data (if you need it), and a Bark Premium subscription for the entire family.
Choose the plan that fits your family's needs. 
Starter plan:
$29/month for unlimited talk, text, and no internet, app store, or games
Advanced plans:
$49/month for unlimited talk, text, and Wi-Fi only (no data)
$59/month for unlimited talk, text, and 4GB data
$69/month for unlimited talk, text, and 8GB data
$89/month for unlimited talk, text, and data1
1 After exceeding 35GB/month of data use, data speeds will be reduced for the remainder of the monthly billing cycle. After exceeding 50GB/month of data usage, data speeds may be reduced further and/or data connection may be turned off for the remainder of the monthly billing cycle.
Is the Bark Phone available outside the U.S.?
Right now, the Bark Phone for kids is only available for families located in the U.S.
What apps are available for the Bark Phone?
You know your child best, which is why the Bark Phone gives you full control over the apps they can access. You can block every app that a Samsung A series could download, or you can allow them all — or somewhere in between, which is where most families will fall.
How is the Bark Phone different from other kids' phones?
The Bark Phone is powered by the award-winning technology that made the Bark app a trusted name for families across the world. It's the result of years of experience understanding what families need and want when it comes to having a safe phone for kids.
Secondly, we made it completely customizable, because every family — and kid — is different. For younger kids, you can make the Bark Phone work essentially like a non-smartphone. As they get older and become ready for more responsibility, you can add in functionality and access to web browsing, apps, social media, and more.
Does the Bark Phone get software updates?
Yes! The Bark Phone is updated regularly and automatically to keep up with changes in technology and when we add new features — which happens frequently! We're constantly in touch with actual Bark Phone parents and implement feedback that families would like to see.
What is the Bark Phone return and refund policy?
If you cancel before 3 months, you'll need to ship the Bark Phone back to us.
If you cancel after 3 months, the phone is yours to keep, but:
Voice/text/data service will be deactivated.
The phone number will be released if you haven't already ported it to a new carrier.
Monitoring and parental controls will no longer work on the device.
To remove the Bark software and use it as a regular Samsung phone, you'll need to reach out to customer support, who will guide you through how to manually remove it.
If you have further questions you can contact us for help.
How do I contact Bark with questions?
Our amazing customer support team is here to help! Simply email them with your initial questions and they'll get back to you promptly — many customers benefit from a one-on-one Zoom or phone call. Additionally, you can check out all of our support articles here.