5 Signs an Online Predator Could Be Grooming Your Kid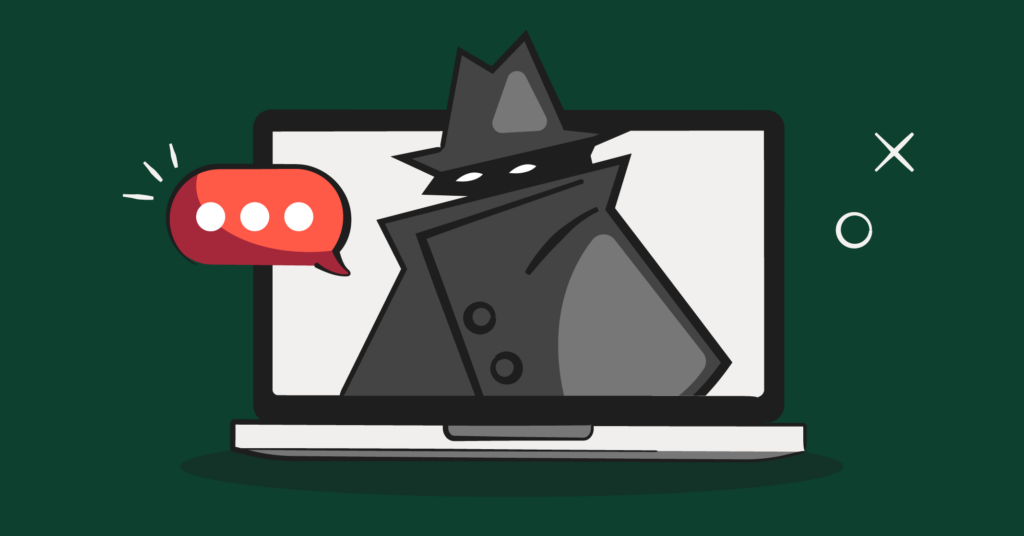 Stranger danger used to mean talking to your child about creepy people in vans or what to do if you get separated at the mall. Today, stranger danger can happen anywhere, at any time, thanks to the internet. As a parent, this is an incredibly frightening thought and a big contributor to why so many parents are choosing to wait to give their children phones. 
In this post, we'll discuss the signs that could signal your child is being groomed by a predator, as well as what you can do to help prevent it from happening.
What Is Grooming?
Grooming is the intentional way a predator targets and manipulates a child into sexual abuse. It can happen in person or in real life, but in this blog post, we'll be focusing on online grooming
One of the things that we've found to be true over the years here at Bark is: if there's a way to chat online, predators will find their way in. It's unfortunate, but it happens in apps you'd never expect: fitness apps, religious apps, apps for the youngest of kids. 
And while you may think that your child is smart enough to spot a predator from a mile away, the truth is that they're incredibly manipulative and convincing. Some pretend to be other kids, while others provide a listening ear as an adult.
5 Signs a Predator Could Be Grooming Your Kid
A new obsession with being online and available
You know your kid best — you know who they talk to the most, what games they play, and how much screen time they spend on their devices. If you start to notice a sudden and drastic shift in their habits, it may be a sign that they're talking to someone who's controlling them.
Presents and tech devices start showing up
One of the ways that online predators manipulate kids involves buying their attention. This could be with expensive video gaming consoles, gift cards, or other age-appropriate presents. The most disturbing gift is a new phone, which enables them to communicate without worrying about screen time limits or the original phone getting taken away.
Being very secretive about who they're talking to
Apart from texting a crush and being embarrassed about it, there's no real reason for a child to hide who they're chatting with — unless it's completely inappropriate. Some predators will manipulate kids by threatening to hurt them or their families if the secret gets out. What does being secretive look like? Take note if your child:
Is constantly minimizing browser windows when you walk by
Puts new phone passcodes in place
Always sits so you can't see their phone clearly
Overreacts to you touching their phone
Exhibiting or discussing sexual behavior that's mature
There's an age-appropriate level of sexual knowledge and interest for every age, and we recommend familiarizing yourself with the primary ones. If a young child all of a sudden starts discussing sexual acts they'd have no way of knowing about except via an adult, this could be a sign that someone is telling them about it.
Withdrawing from friends and family
Predators can target kids who are lonely or feel misunderstood by their families. By claiming to "understand" them, they can create a connection that feels real to a child who is struggling with fitting in. As the kid gets more and more manipulated, they'll become engrossed in the relationship and pull away from their usual activities.
How to Help Prevent Grooming
So, how do you spot the signs of grooming? Kids of any gender, family situation, and socioeconomic status can be targeted as victims of grooming – and no one is immune.
Evidence of grooming can be hard to spot because sexual predators are pros at coercing their victims into keeping quiet. To help protect your child from grooming, we recommend:
Encouraging your child to share their experiences online by talking openly and often about which websites they're visiting, games they're playing, and people they're chatting with.
Creating an open family environment where your child feels safe talking about difficult topics. The safer a child feels, the more likely they are to open up when something bad happens.
Monitoring their devices for potentially harmful communications. Bark can detect messages that may be inappropriate or indicative of sexual abuse. Our screen time and web filtering features can also help parents and guardians manage how much time they spend online.
Above all, make sure your child knows they are not at fault for anything inappropriate an adult says or does to them. You're there to help and protect them — not punish them for a predator's actions.
About Bark
Bark is a comprehensive online safety solution that empowers families to monitor content, manage screen time, and filter websites to help protect their kids online. Our mission is to give parents and guardians the tools they need to raise kids in the digital age.