Filing an Instagram Report Isn't Being Taken Seriously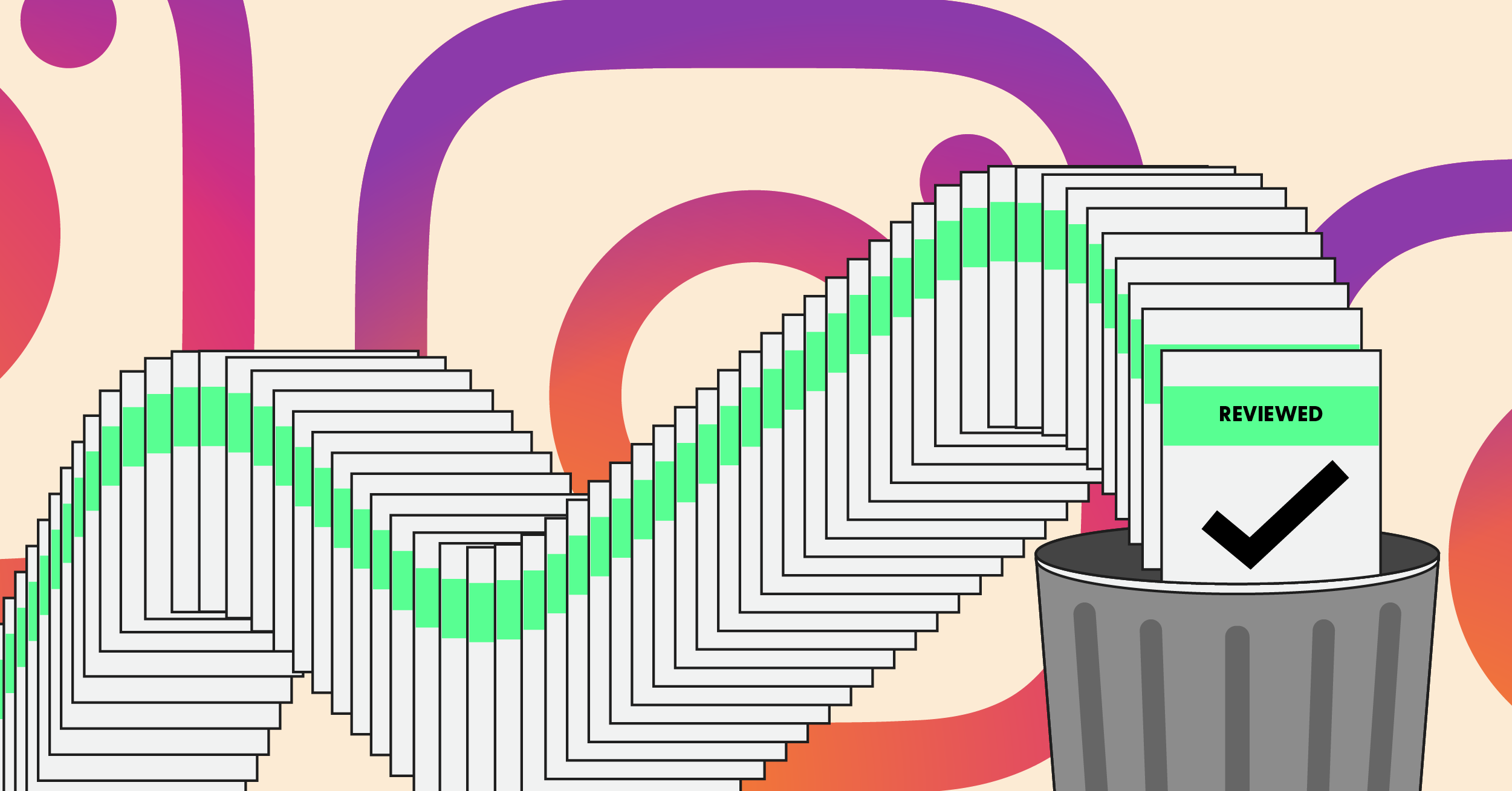 **Update: As of April 13, Instagram still hasn't taken down @HaveBikini — even after an influx of reports.**
Yesterday, Titania Jordan, our chief parenting officer, came across an Instagram account sharing hundreds of images of teen (and even tween) girls in bikinis, and when she filed an Instagram report, nothing happened. Now let's be clear: Bikini photos are not the problem here. But the way they're being shared on this account is.
One of the differences between, say, American Eagle's Instagram account sharing a shot of a girl posing in a fun suit and what "Bikini Teens" is doing is the entire purpose behind the posts. Bikini Teens isn't sharing these posts to sell a cute new tie-dye bikini. It's posting for the sole purpose of displaying random teens' semi-nude bodies for anyone to see. Even the Story highlights on the profile reduce these young girls to fitting neatly into "Brunettes," "Redheads," or "Blondes."
When Bikini Teens does share a photo, they're grabbing it straight from the girl's own Instagram account, and they often tag her — potentially opening her up to receive unwanted messages from strangers.

This is not the only account like this. They're everywhere, and some contain even more explicit images of what are clearly kids. Disgustingly, these accounts are goldmines to predators. But we're urging you to report "Bikini Teens" because the more of us who bring it to Instagram's attention, the better our chances are of getting it taken down and making the platform a little safer for everyone.
How to File an Instagram Report Against This Account
Open the

account's profile

on Instagram.

Click the three dots beside the "follow" button at the top of the page.

Click "Report User."

Click "It's inappropriate."

Click "Report account."

Click "It's posting content that shouldn't be on Instagram."

Click "Nudity or sexual activity."

Click "Involves a child."
New Instagram Safety Update
On March 16, Instagram released an announcement detailing new features designed to help protect young users. These include working to detect when kids are lying about their age, restricting which adults can message teens, providing safety notices to kids who may be engaging in unsafe conversations, and more. While these changes are a step in the right direction, they likely will not lead to children being meaningfully safer on the platform.
What Else You Can Do to Help
It can be easy to get upset when you see accounts like this, but you may find comfort in the fact that there are steps you can take to help.
Report, report, report
Even if Instagram can ignore a handful of complaints that an account is posting inappropriate content involving children, we've seen that they're likely to take action when a number of people work together. So never assume sounding an alarm won't make a difference, because you and your community can create real change together.
Be alert
It can be easy to assume that since social media platforms have community guidelines in place and reporting tools you can use, they will take speedy action when you bring something to their attention. But, sadly, that just isn't generally the case. Do not trust that Instagram has your child's best interest in mind.
Educate your kid
A teen or tween who wants to build a large following on Instagram might insist on keeping their account public, but be sure to talk with them about some of the issues with this that they might even realize. As shown above, it's easy for one of these predatorial accounts to grab the cute beach pic your tween posted last summer and share it for tens of thousands of strangers to see. And it would most likely be a nightmare — if not altogether impossible — to get that photo taken down.
Turn off message requests
Even if your kid has a private account, they can receive message requests (that show you the text, images, and videos they've been sent) from anyone unless you disable that feature. We've included a step-by-step guide for how to do that in this blog post about Instagram messaging.
Empower other parents
Whether you recognized how pervasive an issue this is on Instagram or not, it's likely that a big group of parents in your social circle aren't aware. Help them protect their own children by sharing this important information with them… and urge them to pass on the message.
Put safeguards in place
You can't file an Instagram report for every single predatorial account on Instagram, but you can make it easier to know if something's wrong in your own child's online activities. We're here to help by sending you an alert if they receive a message .
About Bark
Bark is a comprehensive online safety solution that empowers families to monitor content, manage screen time, and filter websites to help protect their kids online. Our mission is to give parents and guardians the tools they need to raise kids in the digital age.