Learn The Signs of Suicide In Youth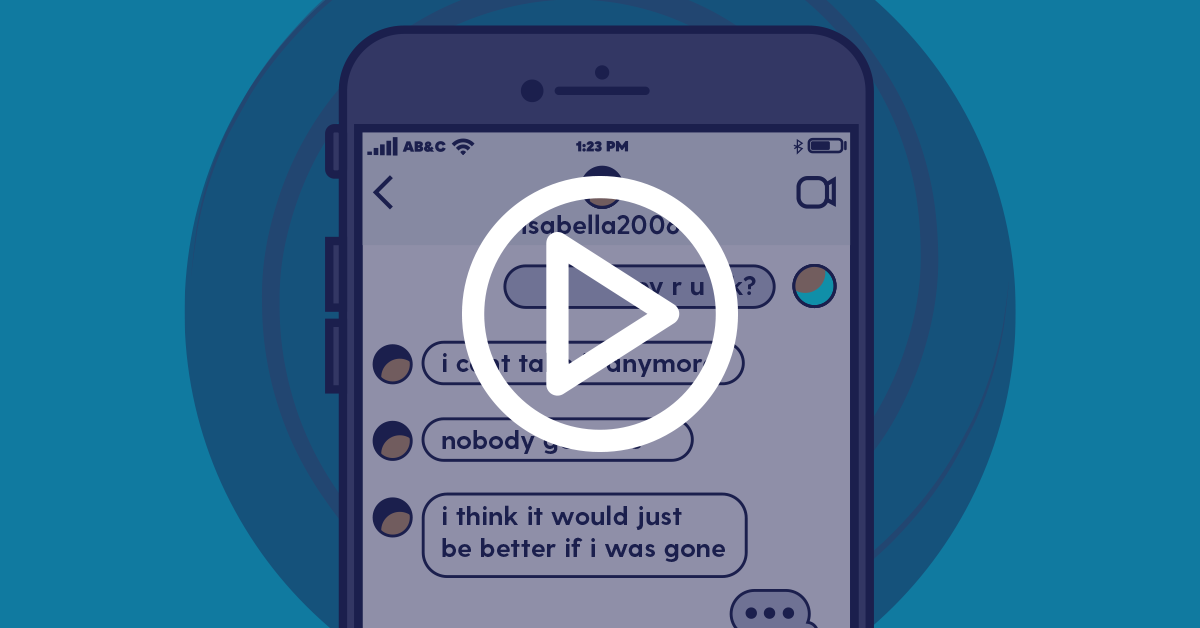 Now the second leading cause of death for young people, suicide has become a nationwide epidemic. For National Suicide Prevention Awareness Month, we've put together resources for parents and young people to raise awareness, encourage dialogue, and identify the warning signs of suicide in youth.
However, these warning signs can be hard to catch, especially when they happen behind the closed doors of young people's online activity. We created a video to help parents and kids have open conversations about this difficult subject. Watch below.
Signs of suicide in youth video transcript
On the surface, everything might seem perfect.
But the reality is that suicide is on the rise. In fact, it's now the second leading cause of death for young people. Just last year, one in ten high school girls and one in four LGBT teens attempted suicide. Every day in the U.S., more than 3,000 young people attempt to kill themselves.
It can be hard to talk about. And, hard to know how your child is really feeling.
But there are warning signs to watch for. They include talking about feeling hopeless or worthless, making risky or self-destructive choices, and talking about death or suicide.
But all too often, these warning signs are buried deep in their online activity.
So, what can we do? Learn the warning signs of suicide in youth, start those hard conversations. Even if your child isn't struggling, they may know someone who is.
Make sure to monitor your child's online activity so you can catch the first signs of trouble.
Visit bark.us/beyondthescreen to learn more.
For the month of September, if you sign up for Bark with the code BEYONDTHESCREEN, Bark will donate the first $9 of your subscription to the Crisis Text Line.
Follow us on Facebook, Twitter, and Instagram all month long for updates and new content.
About Bark
Bark is a comprehensive online safety solution that empowers families to monitor content, manage screen time, and filter websites to help protect their kids online. Our mission is to give parents and guardians the tools they need to raise kids in the digital age.