Installing Bark for Kids on Your Child's Android Device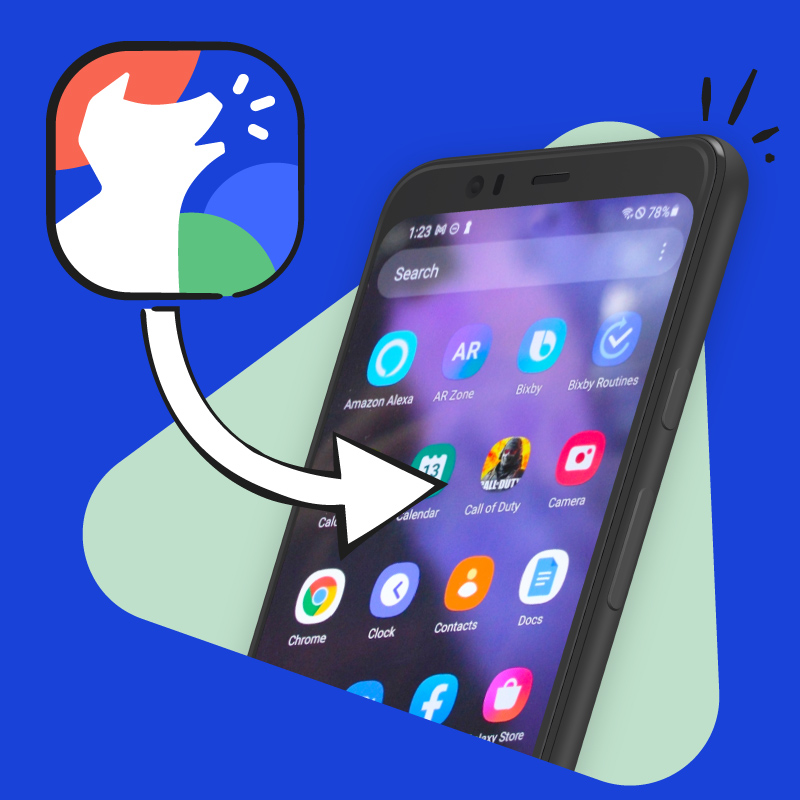 Bark for Kids is no longer available on the Google Play Store. But no worries! You can download it right from our website. This step-by-step guide will walk you through the process.
Why can't I get it from the Play Store?
Google has changed its policies for apps designed to monitor children's communications via text message. We don't agree with the decision — it leaves families exposed to the very dangers they hoped our monitoring service would help them to prevent. But it also frees us to develop new features that will make our product better so your kids can be kept as safe as possible online and in real life.
STep 1
Download & Install the Bark for Kids app
Click here to download Bark for Kids for Android
NOTE: You may need to hold your finger down on the link. When the menu appears, select "Download Link."
Using your child's phone, navigate to their downloads folder and tap on bark-for-kids.apk.
Wait for the download of the app to complete, and then tap Open, as seen below:

After opening or attempting to install the file, a security prompt will likely appear, warning you about installing apps from "unknown sources."
What are apps from unknown sources?
Tap on Settings > toggle on Downloads from Unknown Sources (or something similar that contains "Unknown Sources").
Then hit the back navigation button to continue with the installation.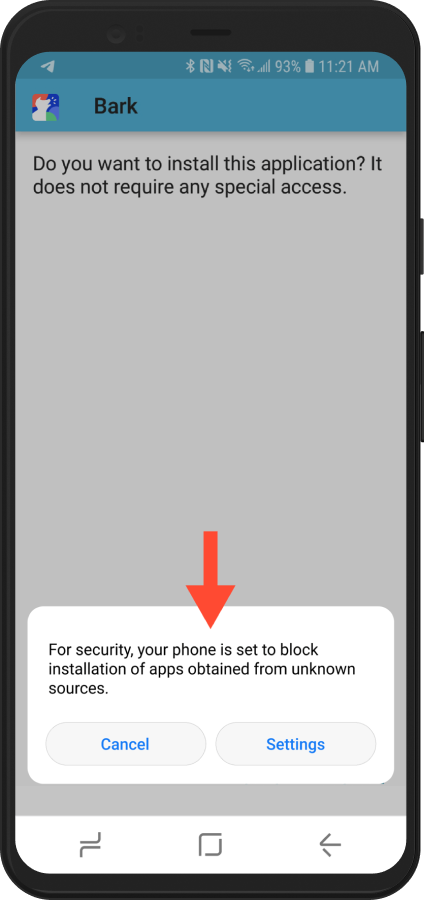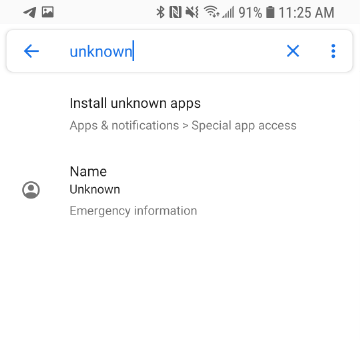 This is an example of the Unknown Sources option under Android Settings. If you're having trouble finding the setting on your child's device, we recommend searching for "unknown" in your child's Android Settings and looking for Install Unknown Apps.
STep 2
Open the Bark for Kids app
Look for the Bark for Kids app on the device's home screen or App Drawer with this icon.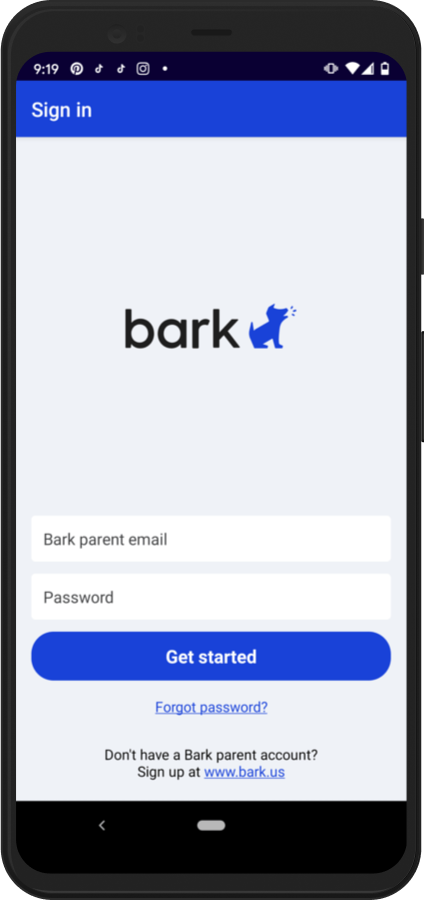 Step 3
Sign in with your parent credentials
From here follow the prompts to continue setting up the app.
Need help to set up the app?
If you need more detailed instructions to help to finish setting up the app, click here to visit our help articles. If you would rather get more personalized help, click the button below to connect to one of our Family Online Safety Specialists.