App Store Rating
Everyone
Updated April 4, 2023
App Overview
Firefox Browser is a web browser that allows users to access and navigate the internet on their devices. It is popular among kids and teenagers, but it is not specifically designed for children.
In terms of safety, Firefox Browser has a number of features and settings that can help parents and caregivers to control the content and functionality of the platform. For example, parents can use the Firefox Browser parental controls to set limits on the content that their children can access, block certain websites or categories of content, and monitor their kids' online activity. Additionally, Firefox Browser has a Safe Browsing feature that warns users if they encounter potentially harmful or malicious websites.
Despite these safety features, there are still some potential risks associated with using Firefox Browser, particularly for younger children. These risks include exposure to inappropriate or harmful content, such as violence, profanity, or sexual themes; the potential for kids to be exposed to online communication and social interaction, such as cyberbullying or interacting with strangers; and the potential for kids to become addicted to browsing the internet if they use the platform excessively.
One way that parents can help to mitigate these risks is by using a parental control tool like Bark. Bark is a software that monitors children's online activity and provides alerts to parents if it detects potentially harmful or inappropriate content or behavior. By using Bark, parents can have a better understanding of what their kids are doing online and can take steps to ensure that they are using the Firefox Browser safely and responsibly.
Can Bark Monitor Firefox Browser?
Yes! For Android users, Bark can monitor website visits, searches, and even incognito browsing if your child uses Firefox. Unfortunately, Bark is not allowed to monitor browsers on iOS devices.

Parents should know there are no additional parental control features when it comes to Firefox, but there are some small adjustments you can do to make it safer for your child. Read our tech guide for more information!
Don't have a Bark Phone yet?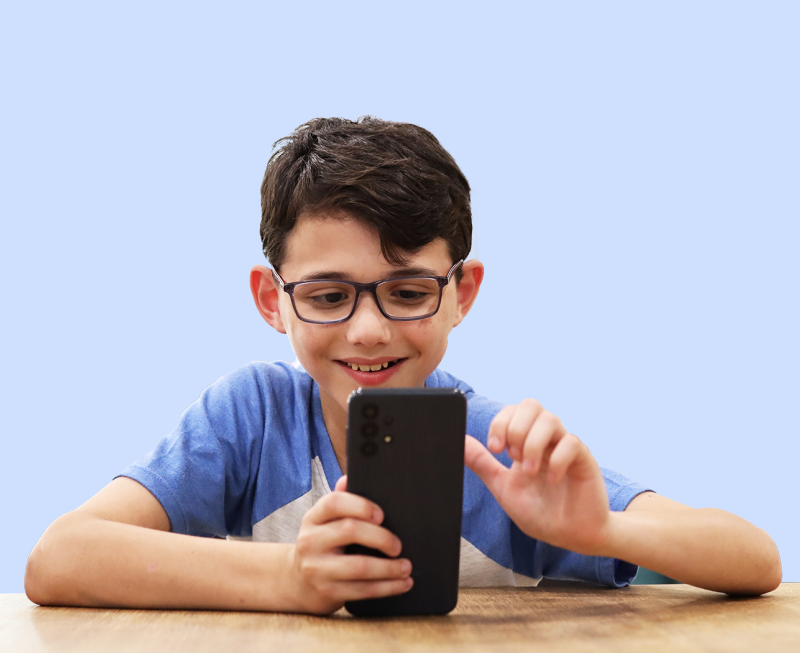 Other Ways Bark Can Help
On top of monitoring Firefox Browser, Bark puts you in the driver's seat to decide when they can use it. For instance — if you want your child to use Firefox Browser only an hour a day or on weekends, Bark gives you that ability. Plus, you can change the rules at any time if you need to make adjustments on the fly.

And because there's more to online safety than just monitoring, Bark also lets you block websites and track your child's location for peace of mind.
More reviews
---
Communication
Yahoo Mail
Rated for Everyone
Yahoo Mail is a popular email service that allows users to send, receive, and manage emails. The Yahoo Mail mo...
Read review
Communication
Gmail
Rated for Everyone
Gmail is a popular email service provided by Google. It allows users to send and receive emails, attach files,...
Read review
Productivity
Outlook
Rated for Everyone
Microsoft Outlook is a popular mobile app that serves as an email client, calendar, and task management system...
Read review
Ready to get started?
Now that you know how Bark works, take the next step! Bark was created by parents, for parents, to offer a better, easier, and more effective way to help families create healthy digital habits.