App Store Rating
Everyone
Updated July 27, 2023
App Overview
TextNow is a mobile app that provides free phone numbers and texting to users. The app operates as an over-the-top (OTT) messaging service, meaning it runs on top of existing data networks, rather than a cellular network. In addition to texting, the TextNow app also allows users to make and receive voice calls, and use a voicemail system.
As for the safety of kids using TextNow, it is important to consider both the potential dangers of the app itself and the risks inherent in online communication more generally.
Regarding the TextNow app specifically, one potential danger is that it does not have robust tools for monitoring or filtering inappropriate content. This means that kids may be exposed to explicit language, graphic images, and other age-inappropriate material through the app. Additionally, the app does not have any built-in parental controls or features for monitoring who a child is communicating with.
However, the app does have a reporting mechanism for users to report inappropriate content and behavior, and the TextNow community guidelines prohibit certain types of behavior, such as harassment and spamming.
More broadly, there are potential risks associated with any type of online communication, including texting and voice calling. For example, kids may be vulnerable to online predators, who could use the app to groom or exploit them. Kids may also be at risk of cyberbullying, which can be even more harmful in the context of texting and voice calling because it can occur in real-time and without the buffer of time and distance that other forms of online communication may provide.
In conclusion, while TextNow can be a useful and convenient app for kids to use, it is important for parents to be aware of the potential dangers and to talk to their children about safe online practices. This can include establishing guidelines for appropriate behavior on the app, monitoring their activity, and having open and honest conversations about the risks associated with online communication.
How Can Bark Help?
Now that you've learned a little about TextNow, you can decide when and if your child can use it. Bark lets you set time limits and block it, if needed. This could look like "no TextNow after bedtime" or "only 20 minutes of it a day."

The best part? Bark lets you do this with literally any app you let them install, putting you in the driver's seat when it comes to online safety. You can also block websites and apps, create custom screen time schedules, and get location alerts when your kid is out and about.
Don't have a Bark Phone yet?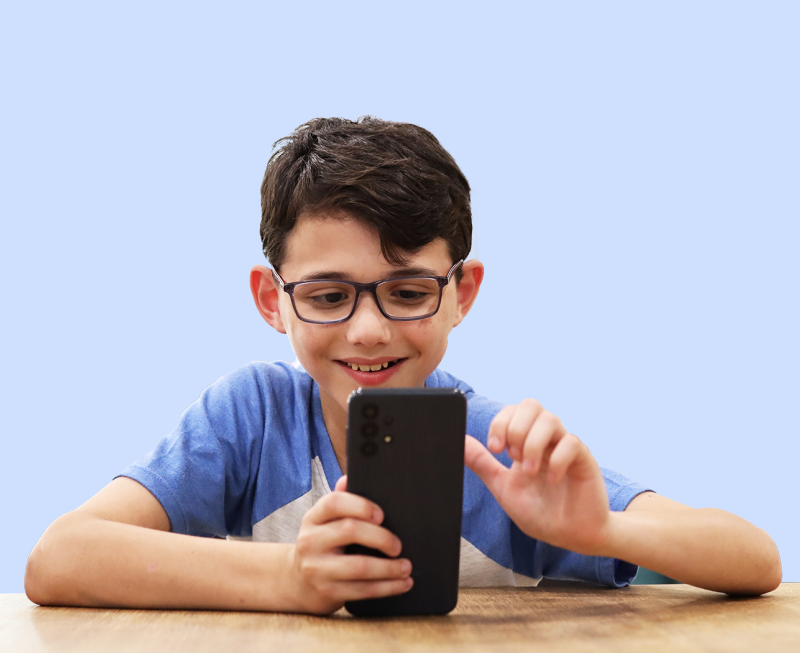 More reviews
---
Communication
Yahoo Mail
Rated for Everyone
Yahoo Mail is a popular email service that allows users to send, receive, and manage emails. The Yahoo Mail mo...
Read review
Communication
Gmail
Rated for Everyone
Gmail is a popular email service provided by Google. It allows users to send and receive emails, attach files,...
Read review
Productivity
Outlook
Rated for Everyone
Microsoft Outlook is a popular mobile app that serves as an email client, calendar, and task management system...
Read review
Ready to get started?
Now that you know how Bark works, take the next step! Bark was created by parents, for parents, to offer a better, easier, and more effective way to help families create healthy digital habits.