App Store Rating
Mature 17+
Updated April 4, 2023
App Overview
Tumblr is a social media platform that allows users to share and create content in the form of text, photos, videos, and GIFs. It was launched in 2007 and gained popularity due to its ease of use and unique features, such as the ability to reblog other users' posts and customize blog themes. The platform was acquired by Yahoo in 2013 and is currently owned by Automattic.
The Tumblr mobile app is a version of the platform designed for mobile devices. It offers all the features of the desktop version, as well as some additional features optimized for mobile use. The app is available for download on both iOS and Android devices and is free to use.
Tumblr has a reputation for being a platform that is welcoming to users who have traditionally been marginalized or excluded from mainstream social media platforms. It is a place where people can express themselves freely, often through creative means such as fan art, fan fiction, and original artwork. However, this freedom can also make the platform a potential danger zone for kids.
One potential danger of Tumblr is that there is no age verification process when creating an account. This means that children can easily create an account without their parents' knowledge or consent. While Tumblr's terms of service require users to be at least 13 years old, there is no way for the platform to enforce this rule.
Another potential danger of Tumblr is that the platform allows users to post and share content anonymously. This means that it is possible for users to encounter inappropriate or harmful content without knowing who posted it. Tumblr has a system in place for reporting content that violates its community guidelines, but it relies on users to report such content.
Tumblr has also been criticized for its lax approach to moderating content. The platform has a history of allowing content that violates its community guidelines to remain online, even after it has been reported. This can make it difficult for parents to monitor what their children are seeing on the platform.
In conclusion, while Tumblr can be a creative and engaging platform for users of all ages, it does come with potential dangers for kids. Parents should be aware of the risks and monitor their children's use of the platform closely. It is also important for Tumblr to take a more proactive approach to moderating content and ensuring the safety of its users, particularly children.
Can Bark Monitor Tumblr?
When it comes to monitoring Tumblr, Bark's got you covered! Bark can monitor photos, chats, links, photo posts, quotes, answers, and blog posts. If you let your child use Tumblr, you'll be notified if any of these contains harmful content.

For parents who want to dig a little deeper into Tumblr, you can take a read through our Tumblr app review, which walks parents through its features and safety for kids. Check it out!
Don't have a Bark Phone yet?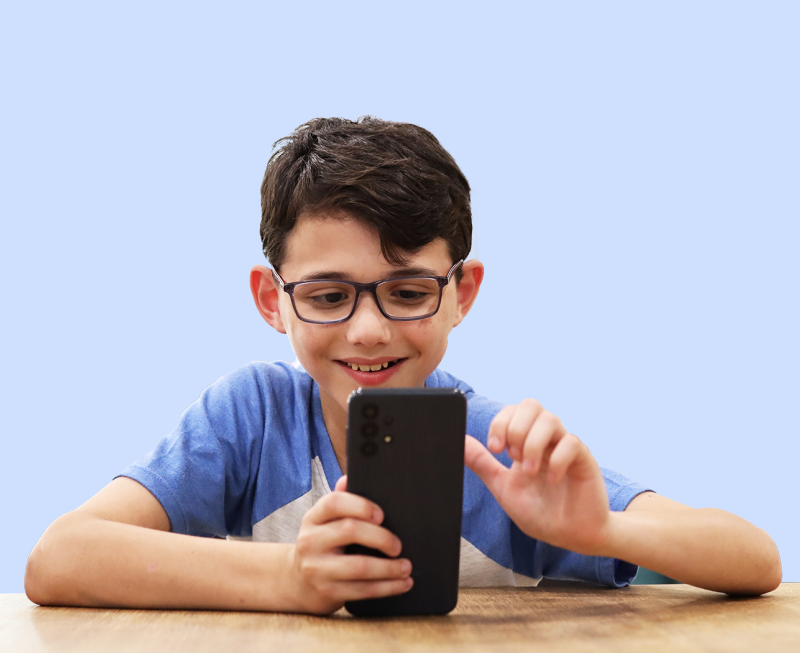 Other Ways Bark Can Help
In addition to monitoring Tumblr, Bark also empowers you to set healthy boundaries with robust screen time limits. You can decide when exactly your child has access to the app. This could look like "only in the evenings", "just for 30 minutes a day", or "never" if you want to give them a break for a period of time.

Don't forget — with Bark you can also block websites and track your child's location when they're roaming near and far.
More reviews
---
Communication
Yahoo Mail
Rated for Everyone
Yahoo Mail is a popular email service that allows users to send, receive, and manage emails. The Yahoo Mail mo...
Read review
Communication
Gmail
Rated for Everyone
Gmail is a popular email service provided by Google. It allows users to send and receive emails, attach files,...
Read review
Productivity
Outlook
Rated for Everyone
Microsoft Outlook is a popular mobile app that serves as an email client, calendar, and task management system...
Read review
Ready to get started?
Now that you know how Bark works, take the next step! Bark was created by parents, for parents, to offer a better, easier, and more effective way to help families create healthy digital habits.