Social Media, Video
Is Zigazoo Safe? A Zigazoo Review for Parents
Overview
What if there was a social media platform designed for kids where they can simply create and have fun — without all the toxicity of other popular platforms?
That's exactly the goal of the app Zigazoo. It claims to be a place where people can create freely and make genuine connections "through positive, authentic social media built on ethical algorithms." 
So the question is, is it really a safe social media platform for kids? Based on our research, Zigazoo is a step in the right direction for a more genuine social media experience — but it still has its pitfalls. So before your kid becomes a Zigazooer, let's take a closer look at the app itself. 
Harmful Content 😲
When you first open the app, you might notice that its interface looks exactly like TikTok. Not to mention the Instagram-esque stories at the top of the feed. But luckily, Zigazoo runs a much tighter ship when it comes to content. Most content is clean and harmless, but it's definitely geared toward Gen Z. This means lots of viral dance videos and silly sounds, just like you'd find on TikTok. Zigazoo has human moderators to remove any harmful content, and upon review, the Bark team was unable to find any inappropriate content. But of course, this doesn't mean it's not there.
Another interesting element of Zigazoo is "Zigabucks." This is an in-app currency that is used to give a "gift" to other users' videos. These gifts are sticker-like images with popular phrases such as "main character energy" or "left no crumbs". Zigabucks cannot be exchanged between users not exchanged for actual currency. Kids may become obsessed with earning Zigabucks, so parents should be watchful of how their kids interact with this feature. 
Predation 🚨
Zigazoo has a chat feature, which means there's a high risk of predation. Parents should be very cautious since it's an app specifically for kids. It would be easy enough to create an account on Zigazoo and pretend to be someone you are not. For example, an adult pretending to be a child. 
However, there's a requirement to "authenticate" yourself by posting a video of your face. This may make it more difficult for a predator to pretend to be a kid. But the point of this feature is actually to prove users are not "bots", it's not to protect against predation. 
Positive Value 💙
Zigazoo encourages its users to have an engaging and active experience on the app. It's filled with challenges that involve users sharing their opinion and physically doing something off-screen (such as recording yourself doing a popular dance). This eliminates the passive experience most people have on other social media of scrolling endlessly through other people's content. 
Additionally, the videos do not have a comment option — the only way to respond to a video is to make your own short-form video. The idea is to reduce the potential for negativity or troll comments. If you can't hide your face behind a screen, you're less likely to be mean or rude to another user.
Privacy 🔒
Zigazoo has some privacy concerns. Upon downloading the app, you give your full name, age, and school. If your school comes up in the search, you can tap it and your school name will be added to your bio. 
We already mentioned the "authentication" requirement to prove you're not a bot on the app. While this makes the experience more authentic, it means your child cannot fully use the app without displaying their face for everyone (or at least all of their followers) to see. 
There is an option to make your account private, which means you have to approve everyone who follows you and watches your videos. And only people who follow you can start a chat with you. 
Parental Controls ✅
Zigazoo doesn't have any parental control options. However, they recently came out with Zigazoo Kids — an app specifically designed for the younger Gen Alpha (whereas Zigazoo is geared more towards Gen Z). 
Zigazoo Kids has pretty adequate parental controls. This includes requiring a parent email to verify the child's account and providing the parent's last 4 digits of social security or credit card number (this is in compliance with COPPA). Additionally, Zigazoo Kids requires a "consent video." Both you and your child have to make a video and follow a prompt, which ensures that all users are kids and supported by a trusted adult. 
If you are looking for extra control for Zigazoo, Bark can help! With Bark, you can:
Block Zigazoo entirely, if needed.

Manage when your child can use it throughout the day. 
So, should my kid download it?
Zigazoo does have a lot of positive features, but there are still risks that parents should be wary of. We'd suggest this for families who are looking to introduce their kids to social media, but only with direct supervision and open communication between parent and child. 
More reviews
---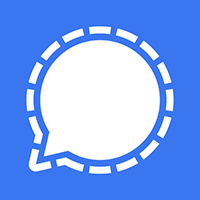 Chat
Is Signal Safe? A Signal App Review for Parents
Signal is a messaging app that came out in 2014, and its creators had a specific goal: to be the most private ...
Read review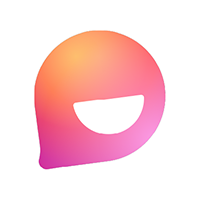 Video
Is Flip Safe? A Flip App Review for Parents
With technology playing a larger role in the classroom nowadays, there are now countless apps designed specifi...
Read review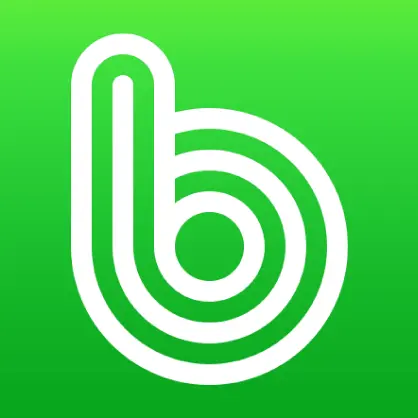 Chat
Is BAND Safe? A BAND App Review for Parents
If your child had to download a messaging app for a class, sport, club, or other extracurricular — there's...
Read review
About Bark
Bark is a comprehensive online safety solution that empowers families to monitor content, manage screen time, and filter websites to help protect their kids online. Our mission is to give parents and guardians the tools they need to raise kids in the digital age.