The Best Laptop for Kids in 2023: 5 Great Choices for a Kid's Laptop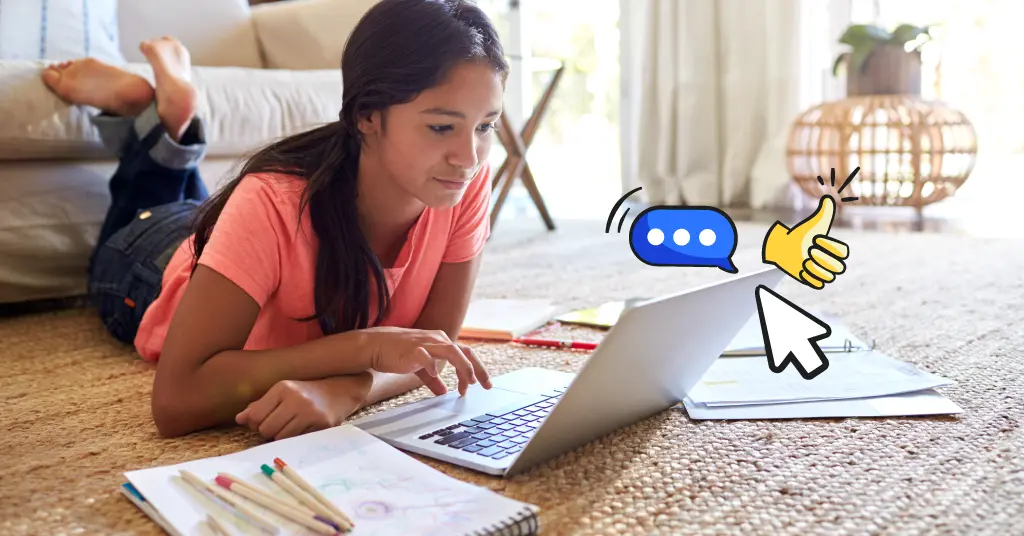 **This post was updated on July 26, 2023.**
After their cell phone, what's the second-most important piece of tech to a kid? If you guessed their laptop, you're right! Kids use them for school and having fun. The days of countless binders, color-coded dividers, and wrinkled sheets of notebook paper have gone by the wayside. And, when kids aren't writing essays or on Zoom calls, they're relaxing by watching Netflix and YouTube or playing video games with friends. This makes it a super important decision! What is the best laptop for kids? Well, if you've been in the market and are looking for the best laptops for kids, we've got you covered. From MacBooks to Chromebooks, we picked five choices ranging in size, style, and price to help you find the perfect laptop for your child.
The Best Laptop for Kids in 2023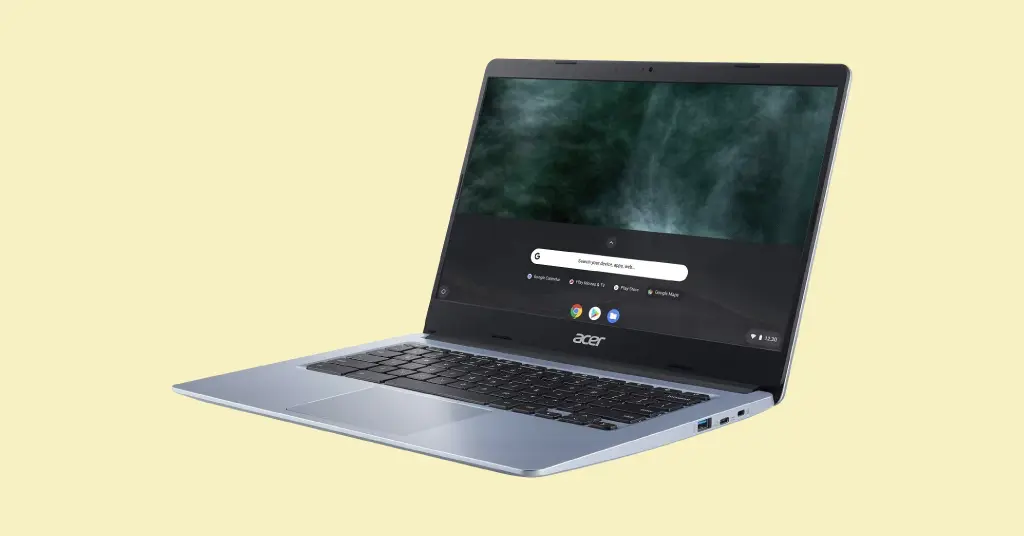 Acer Chromebook 314
Kids Laptop Superpower: Budget-friendly
This kid's laptop is smaller than a sheet of paper and weighing only a pound, the Acer Chromebook 314 boots up in a flash in just eight seconds! It's got powerful Intel® Gigabit Wi-Fi so kids can connect to the internet quickly and stay connected with no interruptions. Unlike many modern laptops, the Acer 314 has a ton of adaptability, with two USB 3.1 Type-C ports, two USB 3.0 Type-A ports, and a microSD slot for extra storage. It's also got a touchscreen, which means kids can draw and play on it like a tablet and toggle between tabs with a flick of a finger.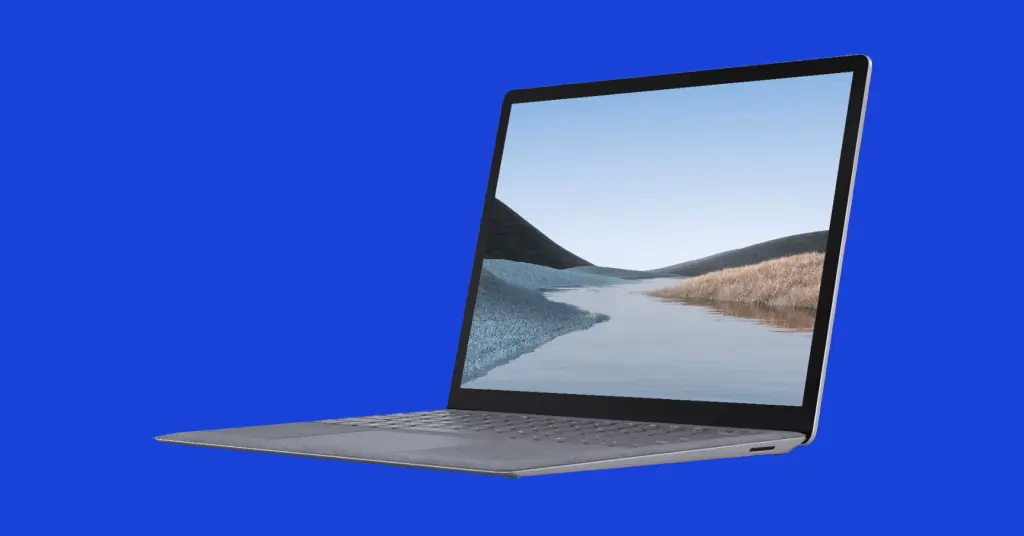 Microsoft Surface Laptop 3
Kids Laptop Superpower: Great for growing artists
This dual tablet/laptop is stylish and has several sleek metallic colors to choose from. It's lightweight, super portable, and features an impressive all-day battery. It's also compatible with multiple Microsoft accessories like Surface Earbuds, the Surface Arc Mouse (if your kid hates using the touchpad), and the Surface Pen to make taking notes easier. For kids that love to rock out while listening to Spotify or learn new things while tuning in to their favorite podcast, the Surface features built-in Omnisonic Speakers backed by Dolby® audio.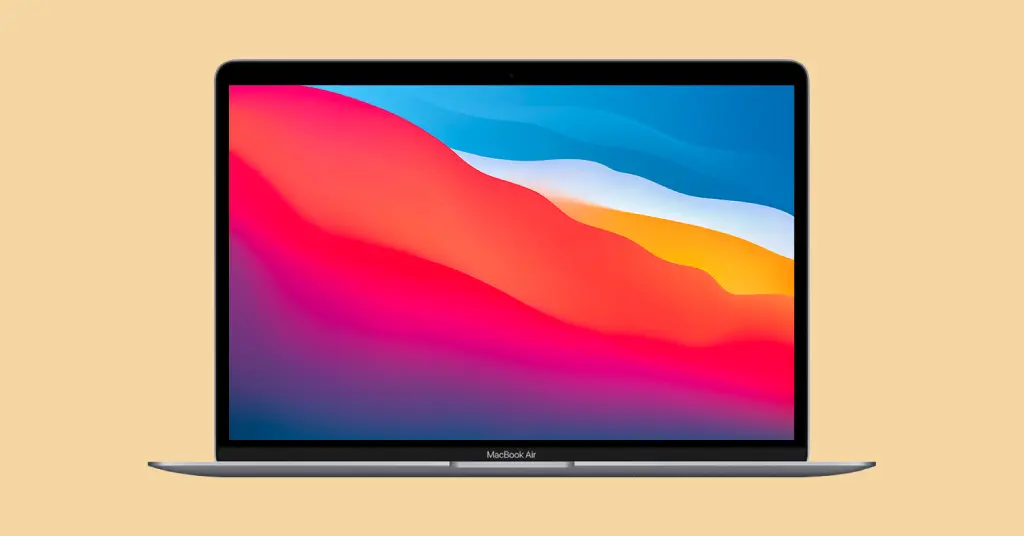 13-inch MacBook Air
Kids Laptop Superpower: Apple family rock star
This choice is a great laptop for teens who are ready for a little more responsibility and aren't as prone to dropping things. MacBooks are incredibly stylish, thin, and lightweight. Although they tend to be more expensive than many comparable laptops, they're a reliably solid investment. For dedicated Apple families, a MacBook is a great choice for a laptop that integrates seamlessly into your existing ecosystem of iPhones, iPads, and AirPods. The 8-core CPU is a game-changer for battery life. As Apple says, "It devours tasks" and "sips power."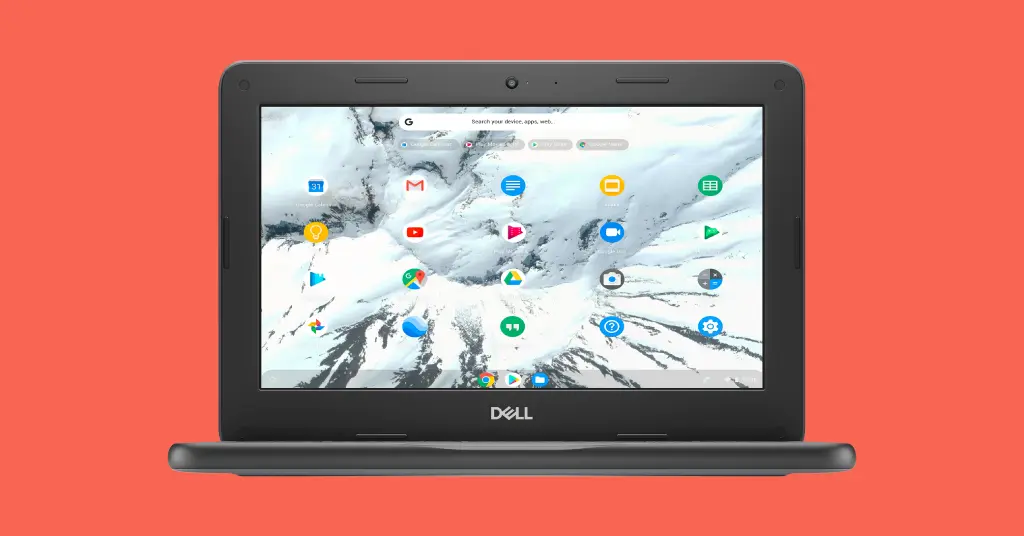 Dell Chromebook 3100 Education
Kids Laptop Superpower: Great for younger kids
For younger kids, this is a fantastic and durable first-kids laptop. It's made to withstand the wear and tear of daily use and accidents, and the keyboard is even spill-resistant for up to 12 ounces of liquid (important for those lunchtime study sessions). It's so tough that it was even tested to survive 5,000 free-fall micro-drops and 30-inch drops onto a steel surface. Along with its 14-hour battery life, the Dell Chromebook 3100 is sure to keep up with whatever your kid can throw at it (literally).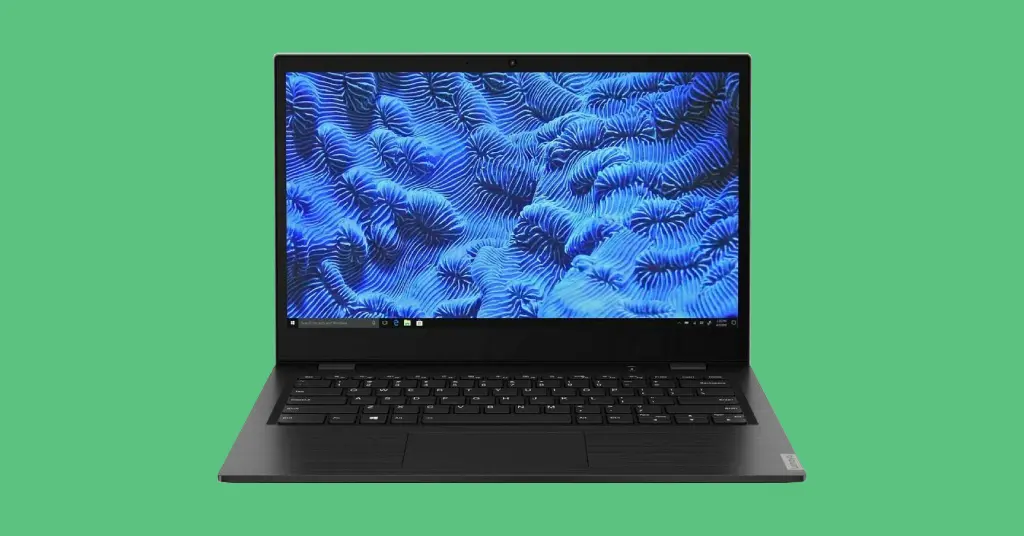 Lenovo 14W
Kids Laptop Superpower: Makes Zoom a breeze
The Lenovo 14W is a workhorse powered by AMD® dual-core processing and Windows 10. It sports an attractive design, featuring a stamped aluminum shell cover and a 14" HD display. To make video calls even smoother, the 14W has two microphones and a front-facing 720p HD camera. This laptop prides itself on its military-grade durability and mechanical, spill-resistant keyboard, both of which will help it last longer than more delicate options.
Help Protect Your Child No Matter What Laptop They Have
Once you solve the problem of the best laptop for kids, the biggest challenge to online safety on a laptop comes from using the internet. Fortunately, Bark monitors Chrome and Edge web browsers. Our award-winning service scans website visits, searches, and even incognito browsing when you install the Bark extension for these browsers on your kid's laptop.
In addition to Chrome and Edge, Bark also monitors your child's email and social media. These apps (like Twitter and Gmail, for example) are monitored at the account level, which means they are monitored regardless of the device they are on — whether it's their laptop, tablet, or phone. At the end of the day, the best laptop for kids is the one that they can use safely. So no matter which kid's laptop model you choose, be sure to have ongoing safety conversations with your child and monitor with Bark to help alert you to potential issues.
About Bark
Bark is a comprehensive online safety solution that empowers families to monitor content, manage screen time, and filter websites to help protect their kids online. Our mission is to give parents and guardians the tools they need to raise kids in the digital age.