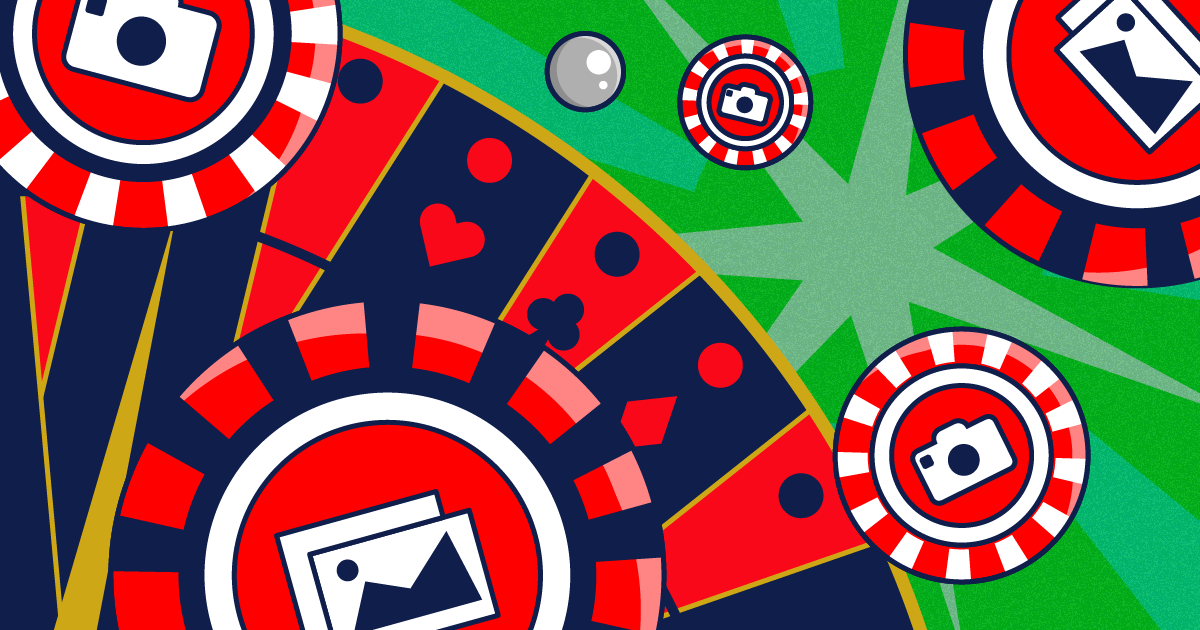 What Parents Need to Know About Photo Roulette
What's the first rule of looking at a photo on someone's phone? You can't swipe to see other images unless they say you can. If letting someone scroll through your Camera Roll at their leisure sounds like your own personal nightmare, you'll be shocked to learn that a new app allows people to do just that — and it's topping the game charts in the Google Play Store and App Store!
Photo Roulette lets you access the photo libraries (and video libraries, for a fee) on your friends' and family members' phones and lets them do the same. Just imagine: awkward selfies, screenshotted conversations, and cringy memes are all fair game for being instantaneously shared — all for the low, low price of zero dollars and zero cents.
Although the app is marketed to users age 17 and older, your younger child could easily claim that they're old enough to play, so this is definitely a game that parents need to keep an eye on. In this post, Bark breaks down everything you need to know about Photo Roulette.
Sharing Private Photos at Random
To play, anywhere from three to 10 people give the app permission to draw photos from their photo libraries. Then the countdown begins. One by one, the app will display a random photo that it has found on a player's phone. All players have to quickly guess whose photo they see, and the person with the most correct answers wins!
Photos are only displayed for five seconds, so it could be tempting for your child to assume there's little harm in letting their friends see any photo they've saved. But the ability to screenshot means that embarrassing — or even explicit — photos on their phone can be duplicated to another person's Camera Roll.
Even if your child and their friends have squeaky-clean photo libraries, that doesn't mean every photo that appears will be harmless. Some users have reported seeing inappropriate images that don't belong to anyone in the game. Because of this, it might be impossible for players to ensure that they won't be exposed to troubling content.
The Silver Lining
The good news? In the app's current version, Photo Roulette doesn't allow players to randomly match up with each other. Instead, users invite other people by sharing an invite code. Unless your child posts their invite code online, only people they know personally will be able to play the game with them. That means there's less of a danger that a stranger's inappropriate photo will appear on your child's screen.
Plus, if a player really wants to be able to choose which of their photos show up, they can purchase the "Plant a Photo" add-on, which allows them to select approved images that they'd like to let their friends see. But if another player exercises a little bad judgment or attempts to be shocking, pictures of pretty much anything could show up during the game.
Help Protect Your Kids Online
Because the app is newly popular, we're still working on monitoring Photo Roulette. But Bark can send you an alert when your child downloads a new app. Plus, we cover plenty of other hubs where your kids spend time online. Bark monitors texts, chat, email, YouTube, and 24+ social media platforms for signs of cyberbullying, suicidal ideation, adult content, and more. Parents and guardians don't have to read every message — instead, they'll get alerts only when there's a potential issue. Sign up today for a free, one-week trial!