How To Set Up Instagram Parental Controls
Learn how to set parental controls on your child's Instagram account.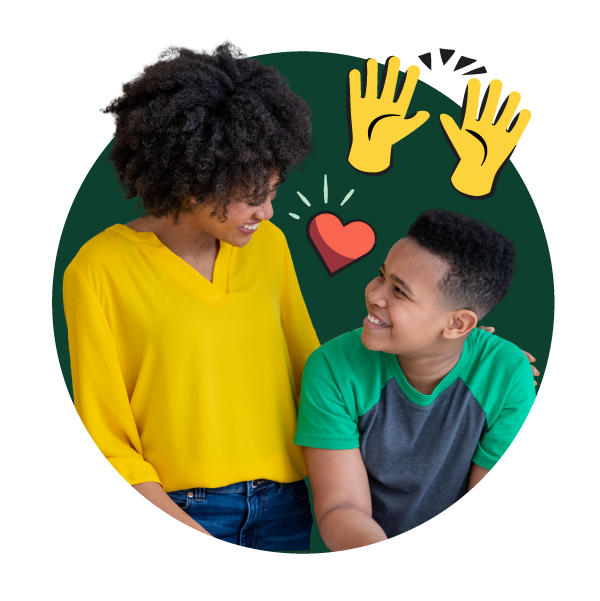 With more than 400 million users, Instagram is one of the most popular social media platforms in the world. In addition to its regular users, countless brands, celebrities, and retail giants all maintain presences on this photo- and video-sharing app. Users can follow, view, comment, and like posts by others in a scrollable stream called a "feed." According to Instagram's Terms of Service, a user must be 13 or older to create an account.
Supervised Account
A supervised account is a parental control where a parent can connect their Instagram account to their child's account, in order to closely monitor the child's activity. With a supervised account, parents can:
Set daily time limits for Instagram
Schedule daily breaks where Instagram isn't able to be accessed
See how much time their child is spending on the app (total, average, and per day)
See who their child is following and vice versa
Get notifications when your child gets new followers
See when your child reports a post/account, including who/what was reported and the type of report
How to set up a supervised account
First, make sure that you and your child's Instagram accounts are recently updated.
From your account, tap your profile icon in the bottom right hand corner.
Tap the three lines in the top right corner.
Tap Settings.
Tap Supervision.
Tap Create invite.
Text it to your child. They'll have 48 hours to respond before the invite expires.
Once your child accepts. you're now set up for Instagram supervision. Follow the on-screen instructions from your Family Center (accessible via Settings>Supervision) to view/make changes to your child's Instagram settings.
Privacy Settings
How to set your child's account to private
A private account enables users to select who can access and follow what they post. Public accounts can be seen and followed by anyone, approved or not.
Open the Instagram app.

Click your child's profile picture in the bottom right corner.

At the top right of the screen, click "…".

A screen will slide open from the left. At the bottom, click Settings.

Scroll down and tap Account Privacy.

Tap to toggle and enable Private Account.
How to block accounts
Tap the offending user's username or profile photo. This will take you to their profile.

Tap the "…" in the top right corner.

Tap Block.
How to report content that is abusive or inappropriate
Tap "…" in the top right corner of the offending user profile or specific post.

Or, if it's a comment, swipe left on the comment itself and tap the exclamation mark.

If it's a message, tap and hold on the message and then tap Report.
How to turn comments off by post
Instagram ensures that users can control and manage all comments on their pages. You can turn off commenting to prevent people from commenting on an individual post. When you turn off commenting, any comments that are currently on your post will be hidden. If you turn commenting back on for a post, previous comments will be restored and people will be able to comment again.
To turn commenting off or on for a post you've shared on your iOS device:
Tap "…" above your post.

Select Turn Off Commenting or Turn On Commenting.



You can also turn off commenting for a post before you share it. On the screen where you add a caption or location to your post, tap Advanced Settings, then tap Turn Off Commenting.
How to bulk-manage comments
Open the Instagram app.

Click your child's profile picture in the bottom right corner.

At the top right of the screen, click "…".

A screen will slide open from the left. At the bottom, click Settings.

Scroll down and tap Comment Controls.

Here, you can manage different aspects of comment control. Explore which ones are appropriate for your child.
How to delete multiple comments at once
Open the Instagram app.

Click on the post you'd like to delete comments on.
On iOS, tap on a comment, then the dotted icon in the top-right corner where you'll choose "Manage Comments." This will allow you to choose up to 25 comments to delete at once. If you tap "More Options," you'll also find a feature that lets you block or restrict commenters' accounts in bulk.
On Android, you'll instead press and hold on a comment, then tap the dotted icon, and select Block or Restrict.
Direct Messages
Instagram Direct lets you send messages to one or more people. These often function as chats. You can send the following as a message on Instagram Direct:
To see messages sent with Instagram Direct, tap the arrow in the top right of your feed. From there, you can manage the messages that have been sent and received.
Bark helps families manage and protect their children's digital lives.
How to Set Up Parental Controls for Messenger Rooms
Messenger Rooms is an Instagram tool that lets users video chat with up to 50 other people. Users can invite their friends to join the call by sharing a link with them, and they'll be able to participate whether they have an Instagram account or not.
Learn more about how to create a Messenger Room from the Instagram app here.
There are two main ways to control access to Messenger Rooms. A user can lock their room to prevent new people from joining and remove individual participants from a room.
To lock your Messenger Room on iPhone or Android:
From your Messenger Room, tap the lock icon in the top right corner to lock.

Tap that same icon again if you wish to unlock the Messenger Room.
To remove a Messenger Room participant on iPhone or Android:
From your Messenger Room, tap the icon with two people on it to see all the call participants.

Then tap Remove next to the participant you would like to remove.
Understanding disappearing photos and videos
Instagram now incorporates the ability to send disappearing photos and videos, a feature inspired by Snapchat. This functionality is found in the Direct Message section. You can send a disappearing photo or video either as a group or individual message. After someone opens a disappearing photo or video you've sent them, the message is no longer visible in their inbox unless you've allowed a replay of your message.
Reels
Instagram recently released a new feature on its platform called "Reels." You can use this feature to create fun,15-second videos and add audio and effects to share with your followers.
If your child's account is public, they can share their Reels to a dedicated space on the Instagram Explore page where it can be seen and discovered by anyone on the platform. They can also choose to share their Reels with only their followers. And, if they use certain songs, hashtags, or effects on their Reel, it may appear on dedicated pages anyone can see for those categories.
If your child's account is private, they can only share their Reels with approved followers, and other users will not be able to use original audio from your child's Reels. Additionally, people can't share your child's Reels with others who don't follow your child's account.
Your child can see anyone's Reels that are set to public and featured on the Explore page. Instagram has an algorithm to tailor Reel content based on what your child likes or watches.
How to view Instagram Reels:
Open the Instagram app.

At the bottom of your screen, press the magnifying glass icon to open the Explore page.

Here, notice the top square, which is a video. This is how you access Reels.

Tap on the video to expand it to full-screen size.

Proceed to the next Reel by swiping up on your screen. An endless stream of Reels will continue to appear as long as you keep swiping up.

On a specific Reel, to share or leave a comment, you can use the icons in the lower-left corner of the screen. You can comment by clicking on the speech bubble icon. You can like/favorite a video by clicking on the heart icon. You can share the Reel with someone else by clicking on the paper airplane icon.
Want to learn more?
Check out What Parents Need to Know About Instagram Monitoring.
Helpful Resources for Families
Here are some awesome tools to help families navigate raising kids in the digital age!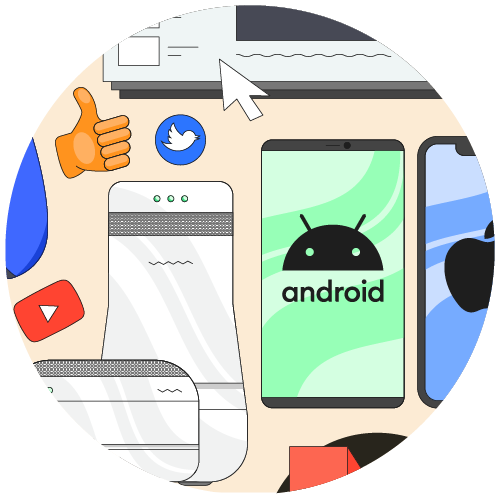 All-in-One Parental Control Guide
Your go-to list of parental controls for devices, apps, games, and more.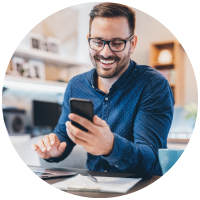 Bark's Parenting Facebook Group
Bark's Parenting in a Tech World Facebook group has over 190k members.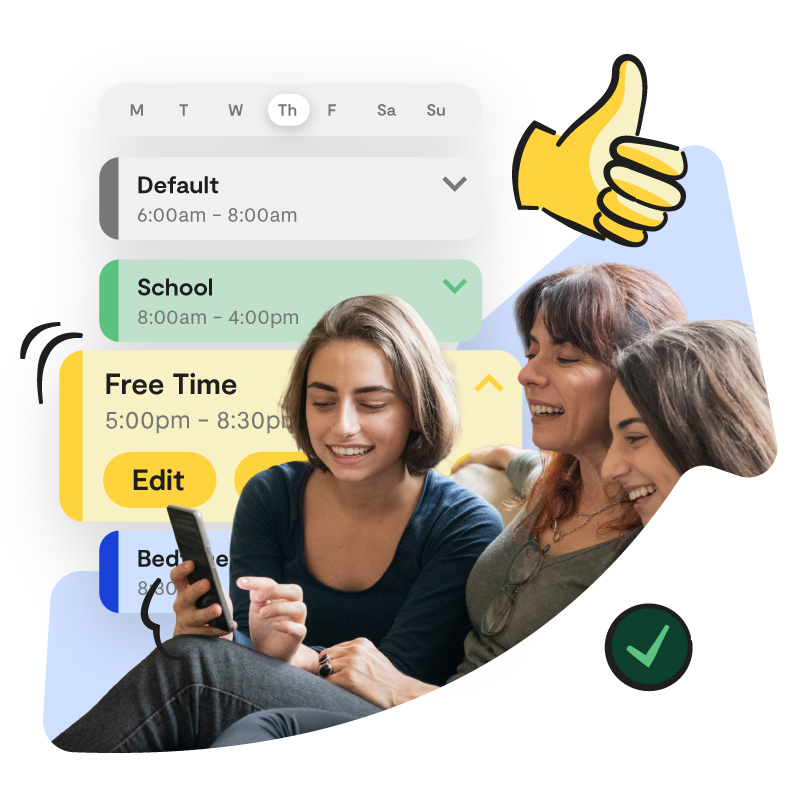 Bark — The Parental Control Solution
In addition to setting parental controls on your child's device, the next safety layer parents and caregivers should strongly consider is a monitoring solution to assess the content their kids encounter (and produce) across text messages, social media, email, and more.
Bark helps families manage and protect their children's entire online worlds. Our award-winning service monitors 30+ of the most popular apps and social media platforms for signs of issues like cyberbullying, suicidal ideation, online predators, threats of violence, and more. Our web filtering and screen time management tools empower families to set healthy limits around the sites and apps their kids can access and when they can visit them. Sign up today to start your free, one-week trial.