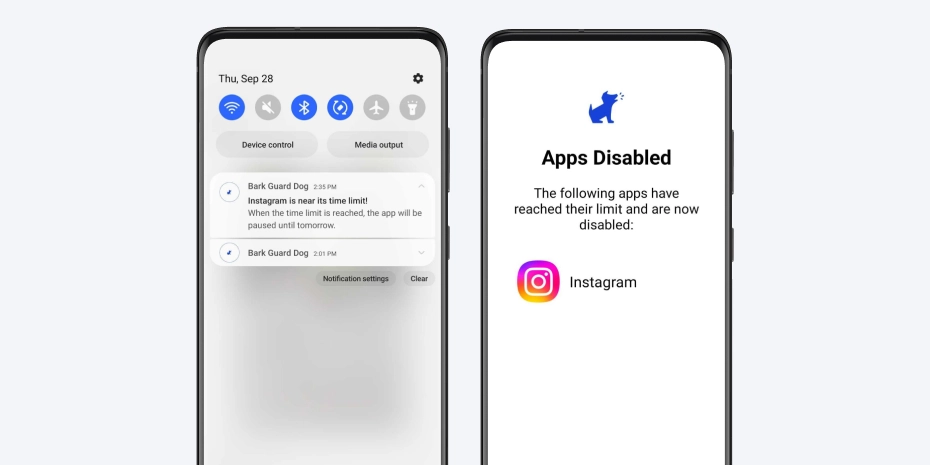 Two-Minute Warnings for App Time Limits
The Bark Team | October 1, 2023
---
Screen time limits are important for setting healthy boundaries, but sometimes they can take your kid by surprise in the middle of homework or another activity.
After hearing this feedback, we've added a new feature that will make the transition a little smoother. Kids will now get a push notification when there's 2 minutes left of app time. This way, they can wrap things up and get to a stopping point so they're in a good place to put their phone down.
Check out our in-depth article to learn more about setting daily time limits for apps on the Bark Phone.