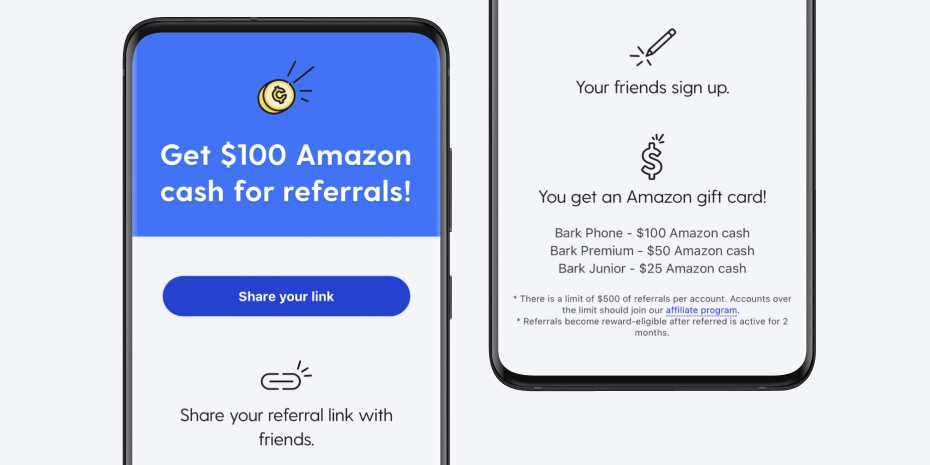 $100 Amazon Cash for Bark Phone Referrals
The Bark Team | November 2, 2023
---
If you love the Bark Phone, we've got an exciting offer for you! For every referral you send our way, you'll get $100 in Amazon cash. People trust their friends and family when it comes to products, and we're a firm believer in the power of word of mouth.
The Bark Phone $100 reward is a fantastic addition to our referral program, which already includes the $50 Bark Premium reward and the $25 Bark Jr reward. This way, you have more options for rewards based on your referrals.
Please keep in mind that there's a limit of $500 for individual accounts, meaning you can earn up to $500 in rewards through referrals. Additionally, the people you refer need to keep their Bark Phone active for at least two months before we send you your well-deserved reward.
So, go ahead and share the Bark Phone with your loved ones, and we'll make sure to show our appreciation with some Amazon cash! It's a win-win for everyone.