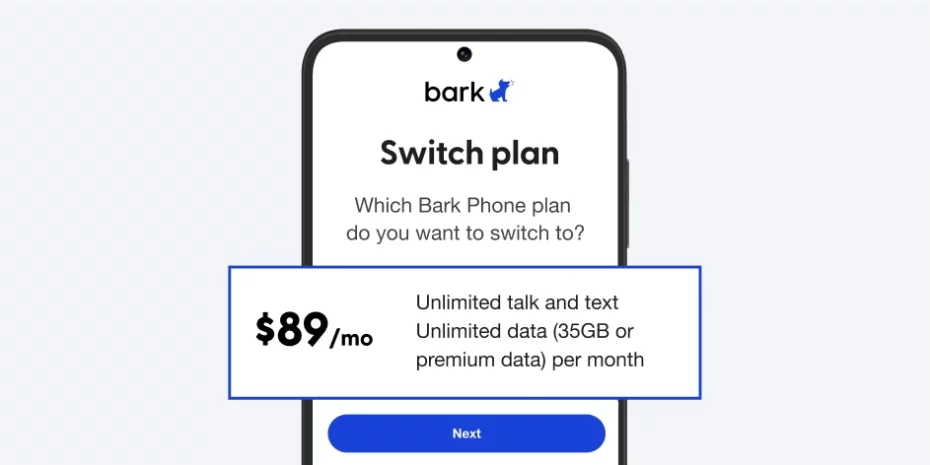 Unlimited Data Plans for the Bark Phone
The Bark Team | May 10, 2023
---
CTO Brandon Hilkert recently asked for feedback about the Bark Phone in our Parenting in a Tech World Facebook group, and one of the most asked-for updates was more GBs of data for the Bark Phone.
We totally heard you — kids can go through a lot of data, especially in the age of digital streaming (looking at you, Netflix on long car trips).
We're proud to announce a new plan that has unlimited talk, text, and data (35GB of premium speed data) for $89/month.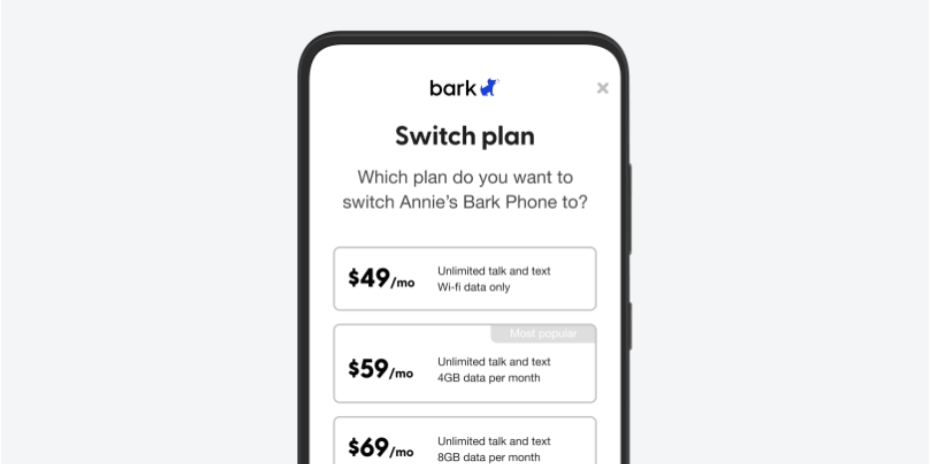 The other packages will remain:
Wi-Fi only for $49/month
4 GB for $59/month
8 GB for $69/month
As always, you can upgrade your plan at any time. Check out our in-depth article for everything you need to know.