Bark Jr — Screen Time Parental Controls
With Bark Jr, you can manage screen time, block websites & apps, and get location alerts.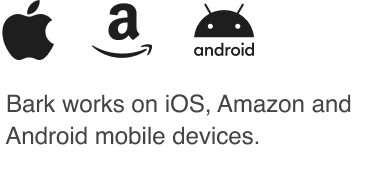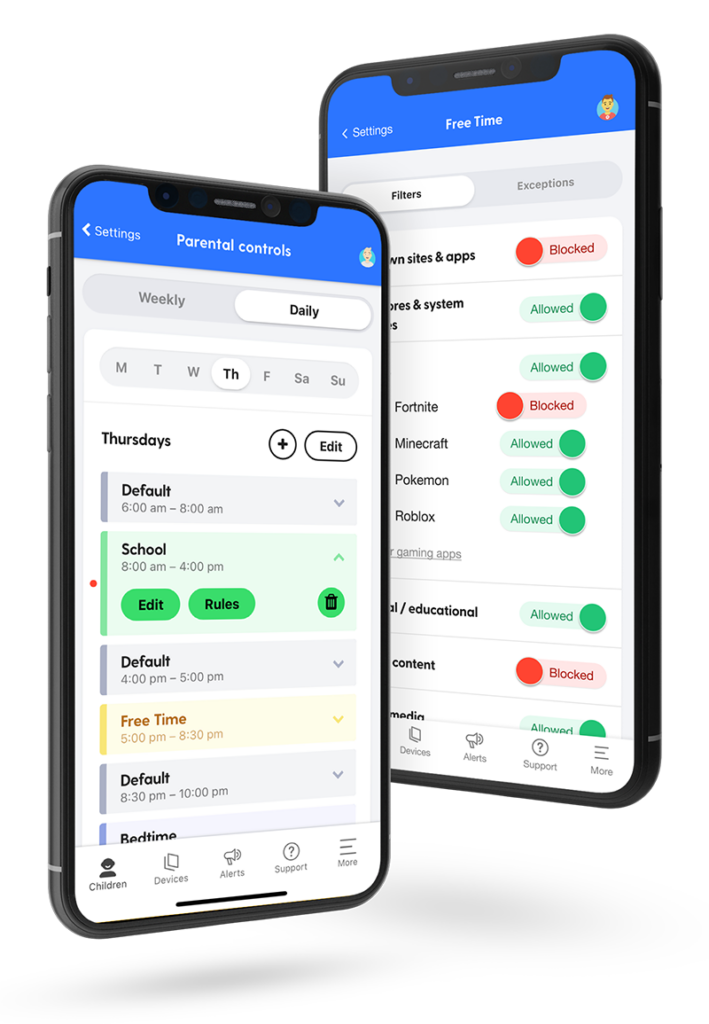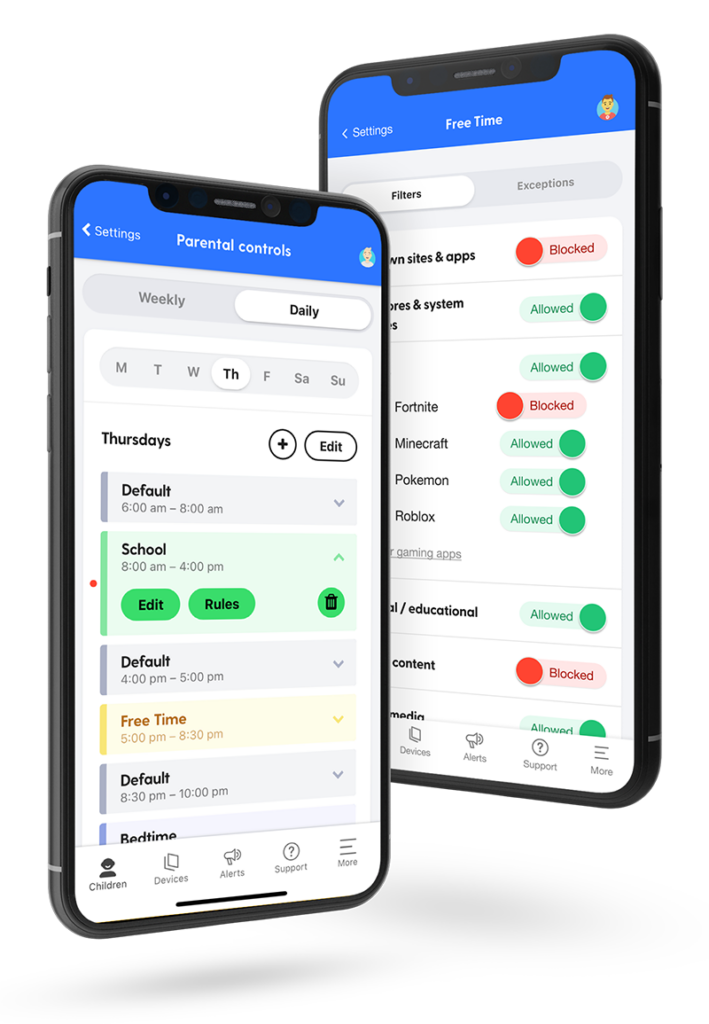 Featured On:
Create screen time schedules
Our screen time parental controls let you set rules for different times of the day like bedtime, school time, and free time.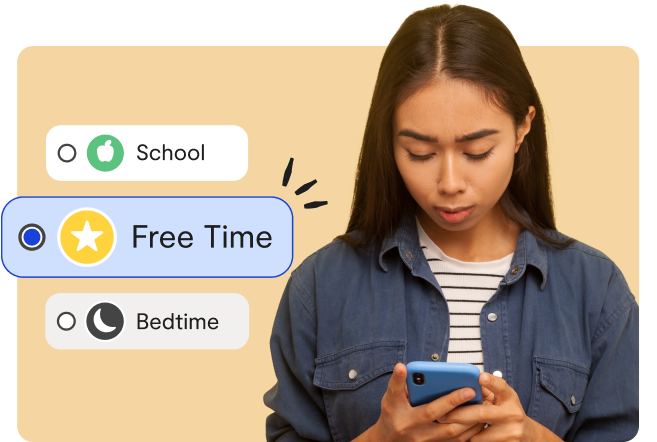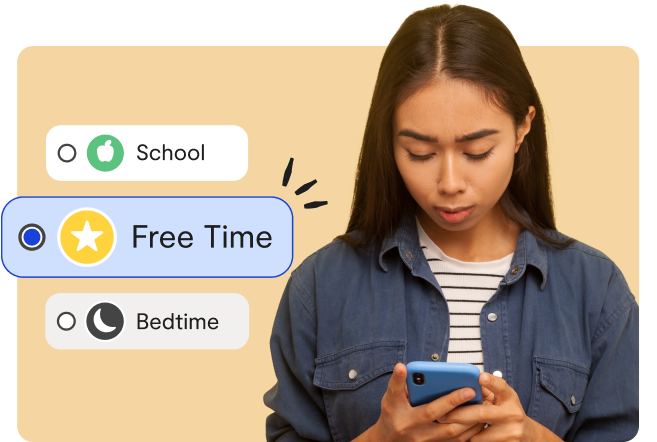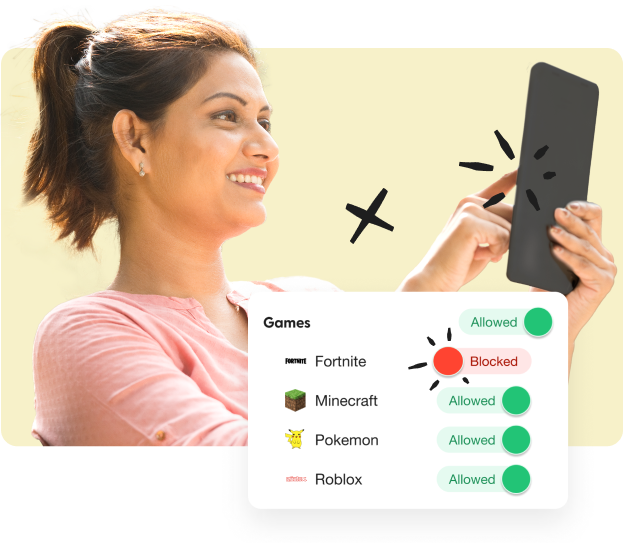 Block websites and apps
Filter out specific sites or choose from 18 different categories to help protect your kid from inappropriate content.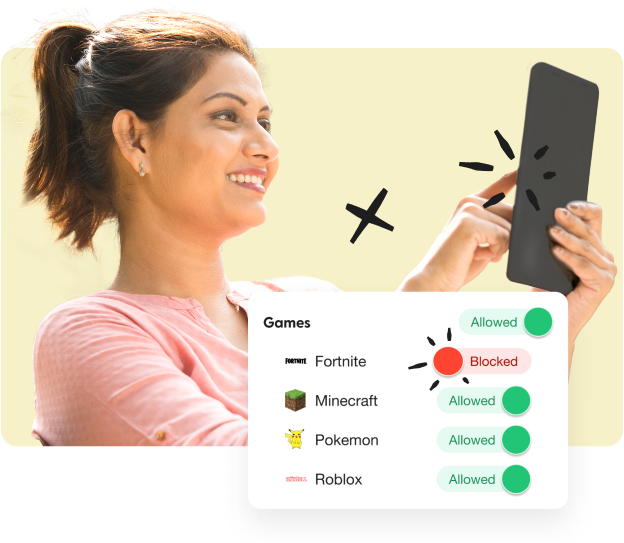 Get location alerts
Add frequently visited places (like school, home, or soccer practice) and get a notification whenever they arrive or leave.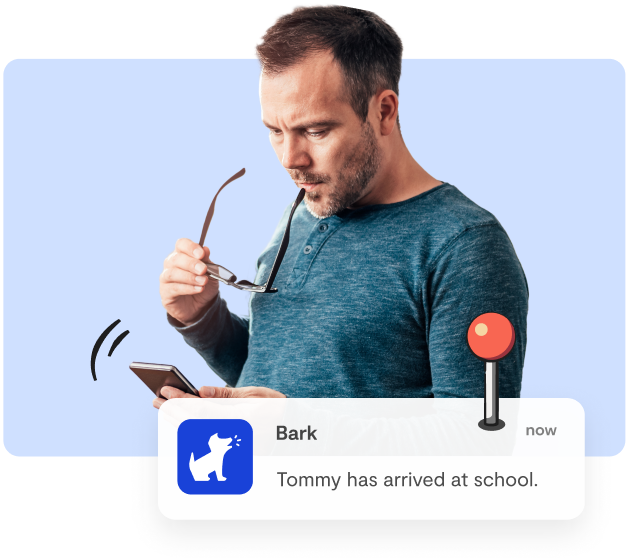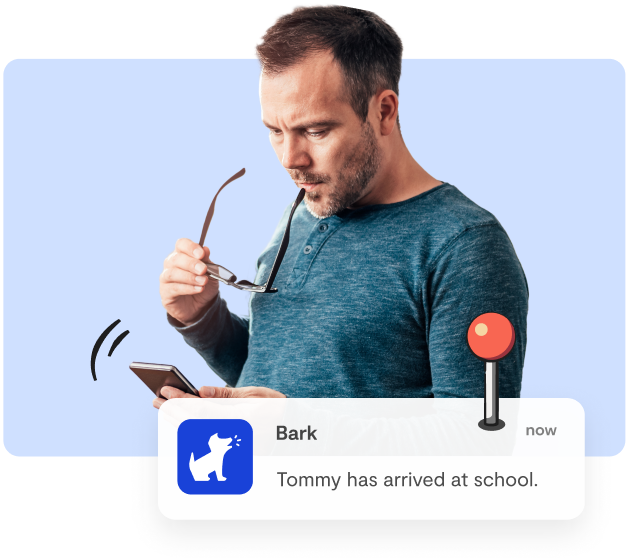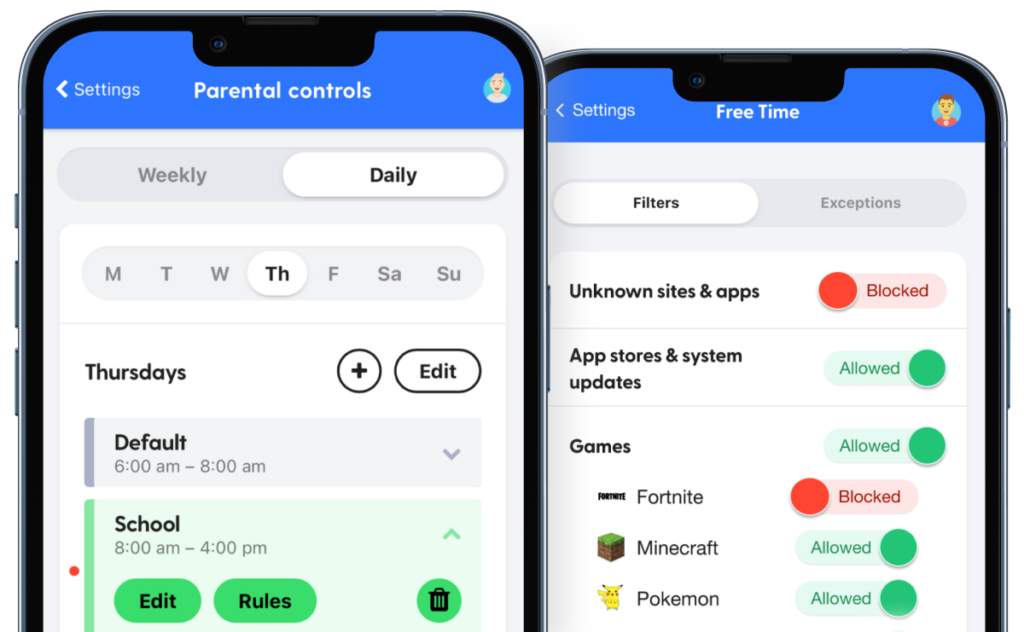 Pricing & Details
Our entry-level product is perfect for younger kids.
Manage screen time
Filter which websites your kids can visit
Keep up with kids with location alerts and check-ins
$
5 USD
/mo
Why Bark Jr's screen time parental controls stands out from the competition
Add unlimited kids & devices
One low price no matter how your family grows.
Manage from your phone
Take care of settings no matter where your kid is.
Built by parents, for parents
Founded by a dad of 2 looking to keep his kids safe.
What Parents Are Saying
Turn off the internet at night

We like Bark because we feel it is not as time consuming as going through our children's phones every day. We also like that we can also turn off their internet at night, so we don't worry about them sneaking in extra screen time.

A huge weight lifted

It was like a huge weight was lifted off my shoulders when stumbling across the Bark app.

---

Jenna U.
Mom of 3

Bark is like the Swiss Army knife of my parenting tool box

Bark is like the Swiss Army knife of my parenting tool box. I find a new benefit of having it constantly. It's the most helpful tool I have in keeping my teenagers safe and helping me stay in the know with their crazy world of technology.
FAQs
What devices are supported?
Bark Jr works on iOS and Android devices. If your child is using an older hand-me-down device, you can check to see if it's compatible here.
Can I block categories of websites along with specific websites?
Yes, our web filtering feature lets you manage access to up to 18 different website categories. Within those categories, you can also create exceptions. For example, you can block all streaming sites but allow Netflix (and vice versa).
What does Bark Jr do?
Bark Jr is an award-winning safety solution that helps keep kids safe online and in real life. With it, you can block websites and apps, set screen time schedules, and set location alerts.
Do these features work outside of the home?
For phones and tablets
Yes! You can manage screen time and filter websites for phones and tablets with the Bark app for Android or iOS, whether your child's device is connected to a Wi-Fi network or is using cellular data.
For other internet-connected devices
Yes! You can manage screen time and filter websites on home devices like smart TVs, gaming consoles, and more with Bark Home, a small device that plugs into your home Wi-Fi router that allows you to manage internet-connected devices.  
Do I need to jailbreak/root my child's phone?
No, you do not need to jailbreak your child's iOS device or root your child's Android phone in order for Bark to work. As a third-party service, we strive to provide a program that keeps phones working properly and that does not void warranties or terms of service.
How is Bark's screen time feature different from Apple Screen Time or Google Family Link?
Bark offers parents much more robust functionality than Apple and Google.
With web filtering, Apple and Google only block general content. Bark breaks down a wide range of categories and exceptions to enable a more customized and refined level of protection.
Bark also provides parents with the ability to make screen time schedules for each child based on the time of day and the day of the week. You can decide what apps and websites are allowed during the school day, at bedtime, and during free time.
Finally, when you combine the Bark App with Bark Home, you can bring these same controls to all of the internet-connected devices on your home Wi-Fi, like smart TVs, gaming consoles, laptops, and more.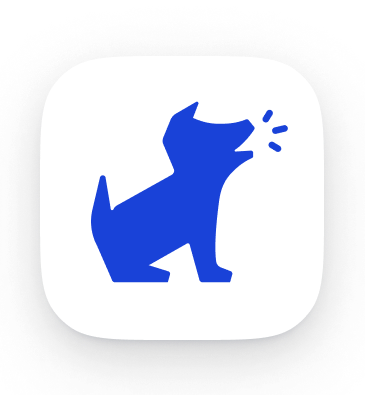 Ready to get started?
See if Bark's screen time parental controls are right for your family with our no-strings-attached, 7-day free trial.