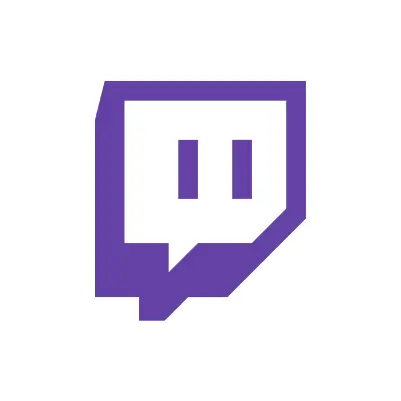 How to Set Up Twitch Parental Controls
**This tech guide was updated on August 10, 2023.**
Twitch is a video-streaming site that allows kids and teens to watch other people play popular video games, as well as broadcast their own gameplay to a huge audience. You can watch Twitch streams on the web, or on game consoles like Xbox and PlayStation. Mobile Android and iOS devices support the Twitch app, as well.
The service draws in an impressive 100 million viewers every month and has an army of one million broadcasters that continues to grow every day. The most successful and popular streamers engage with their audience and provide entertaining commentary during gameplay. Some even offer expert gaming tips and tricks.
For a more detailed look into Twitch, take a look at our Twitch app review for a full discussion of everything you need to know.
Is Twitch Safe For Kids?
While Twitch doesn't have a built-in filter for kid-friendly streams, there are many channels deemed appropriate for all ages. Here are some options you can suggest to your younger children:
iateyourpie: An energetic Super Mario streamer.
CohhCarnage: A clean gaming channel that emphasizes clean content and clearly posts the rules for maintaining a friendly chat.
TheDiamondMinecart, stampylonghead, and iHasCupquake are all Minecraft streamers known for being appropriate for all audiences. (There's a very high chance your child loves Minecraft)!
An important thing to remember is that just because a game has an age-appropriate rating for your child, it doesn't mean that the streamer playing that game is family-friendly. You may find a vulgar Mario Kart player just as readily as a super polite Call of Duty player. Twitch can be a mixed bag.
Every Twitch channel has a live chat room. This is appealing to kids and teens who appreciate the chance to speak directly to their favorite gamer, who could very well be their personal hero. Unfortunately, there are no universal chat filters to curb offensive or obscene language. Individual streamers do have the capability to ban hyperlinks and specific words from their chat, and many popular streamers use this feature to prevent spam and other offensive messaging.
Twitch Parental Controls: How Do I Know If a Channel Is Appropriate?
The best way to determine if a particular channel is appropriate for your child is to watch the stream for 15 to 20 minutes on multiple different occasions. Try tuning in at different times, during the weekday and on weekends, to get a sense of whether the chat and atmosphere of the stream are fitting for your child.
To see who is in a channel's chat room, click the Viewer List icon at the bottom of the chat window. There, you'll see the channel's moderators, who you can easily contact if someone acts in an inappropriate manner. Alternatively, you can hide the chat area by navigating to the gear icon and selecting Hide Chat.
Twitch has very thorough and clear community guidelines. If you believe a channel has violated these guidelines, you can report it at any time by locating the gear icon under the video player and clicking Report.
How to Set Twitch Parental Controls
Unfortunately, Twitch doesn't let parents passcode protect their parental controls, which means that your child can simply change your settings when you're done, if they want.
How to disable additional account creation
This will prevent your child from creating a new secret account using their phone number.
On a computer, open Twitch and make sure you're logged into your kid's account.
Tap the profile icon in the top right corner.
Click settings.
Click Security and Privacy.
Make sure "Enable additional account creation" is toggled off.
How to block users
On a computer, open Twitch and make sure you're logged into your kid's account.
Click the profile icon in the top right corner.
Click settings.
Click Security and Privacy.
Scroll down to find the Blocked Users section.
Enter in any names you wish to block.
How to block whispers from strangers
Whispers are what Twitch calls direct messages, and they're how users privately communicate. Even when you block whispers from strangers, your child will still be able to chat with friends.
On a computer, open Twitch and make sure you're logged into your kid's account.
Click the profile icon in the top right corner.
Scroll down and click settings.
Click Security and Privacy.
Scroll down and toggle on Block whispers from strangers.
More guides
---
How to Set Up Parental Controls on a Bark Phone
The Bark Phone comes with Bark's award-winning parental controls built right in, giving families the ...
Read guide
How to Set Up Windows 11 Parental Controls
Windows 11 is the latest operating system available for PCs. It allows for seamless connection ...
Read guide
How To Set Up Ventura Parental Controls
Ventura was released in Fall 2022 and brought an interface called Stage Manager that helps ...
Read guide
About Bark
Bark is a comprehensive online safety solution that empowers families to monitor content, manage screen time, and filter websites to help protect their kids online. Our mission is to give parents and guardians the tools they need to raise kids in the digital age.