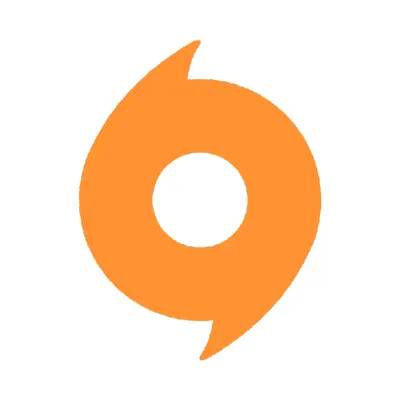 How To Set Up EA/Origins Parental Controls
EA (Electronic Arts) is a video game developer that has created some of the most popular games available today, including Star Wars: Battlefront II, Battlefield, Madden, The Sims, and more. To complement their extensive library of games, EA built a gaming platform called EA Origin, which is downloadable on PC, Mac, and the Xbox and PlayStation marketplaces. Players can log in to EA Origin and access all of their EA games, play games without internet access (on PC and Mac only), and connect with friends — all in one place.
EA Origin also features an optional monthly PC gaming subscription called Origin Access. This subscription has a Basic package and a more expensive Premier package that grants access to over 150 games and the ability to play games before they're released with Play First Trials.
While EA games have become a staple of the modern childhood experience, many games contain graphic content that may be unsuitable for your child. It's important to use the available parental controls so your child isn't exposed to content they can't handle, whether it's violent gameplay, mature imagery, or vulgar chatroom discussions.
Setting Up a Primary Account
In order to set up a child account, EA requires that you first create a profile for yourself. You can then create their child's profile as a sub-account.
Start by navigating to www.origin.com.
Click the Register button, which is below the orange sign in button.
Input your Country/Region and Date of Birth.
On the next screen, add your Email Address and create a Password.
Underneath the heading "People can find me by searching…", create a new Public ID (otherwise known as a "username"). To protect your anonymity, it's best not to use your real first or last name.
Now that you have created your main account, you'll need to download and install the EA Origin app to create your child's account. To do this:
Log out of your EA Origin account.
Navigate back to the Origin homepage.
In the menu on the left side of the page, click the Download button.
Select either the Windows or Mac download button.
Setting Up a Child Account
Once the EA Origin app is installed, you can begin creating your child's account:
Click on the app to open the log-in window.
Select Create An Account at the top of the window.
Input the Country/Region and your child's Date of Birth.

NOTE: It is very important that you input the correct age for your child to allow for the appropriate restrictions.

Read and accept the Privacy & Cookie Policy and the User Agreement, then click Next.
Enter your email address for your personal EA Account and choose a password in the top two fields.
Then create a Public ID for your child. Avoid using your child's real name.
Click Create Account.
A verification email will be sent to your inbox. Click the appropriate link to verify that you are the parent or guardian.

The new child's account will use your personal password by default. Make sure to change the password before letting your child access the account:

Navigate back to the EA Origin login screen.
Select the Forgot your password? link below the sign-in button.
Type in your child's Public ID.
You will receive an email to reset the password.
Child Account Restrictions
Multiplayer games
It's worth noting that accounts for children under the age of 13 will not have access to many online multiplayer games, depending on the gaming console they have. If you want your child to be able to play any online multiplayer game on a PC, Mac, or PlayStation 3, the game will need to be purchased and played on your adult account, which is not recommended without supervision. Xbox One, Xbox 360, and PlayStation 4 consoles all allow customized parental controls using each console's built-in parental control settings.
Marketplace
Child accounts do not have access to the Origin Store, so your child will not be able to purchase games through their account. Games can be added manually by redeeming the Product Code in your child's account.
Social interaction
At this time, EA does not allow social interaction on a child account. Adult accounts have the ability to add friends by searching a Public ID or email address.
When Your Child Gets Older
Once your child reaches a certain age, EA will automatically notify your child that they are allowed to change their child account to a full-access account. This age varies by country or region, but it is typically 13 years old.
More guides
---
How to Set Up Parental Controls on a Bark Phone
The Bark Phone comes with Bark's award-winning parental controls built right in, giving families the ...
Read guide
How to Set Up Windows 11 Parental Controls
Windows 11 is the latest operating system available for PCs. It allows for seamless connection ...
Read guide
How To Set Up Ventura Parental Controls
Ventura was released in Fall 2022 and brought an interface called Stage Manager that helps ...
Read guide
About Bark
Bark is a comprehensive online safety solution that empowers families to monitor content, manage screen time, and filter websites to help protect their kids online. Our mission is to give parents and guardians the tools they need to raise kids in the digital age.