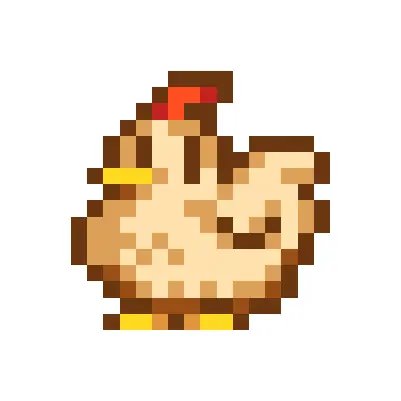 How To Set Up Stardew Valley Parental Controls
Stardew Valley is a farming simulation role-playing video game originally released in 2016, in which the player's character takes over their grandfather's farm in a place called Stardew Valley. The gameplay is colorful and generally peaceful, although the player can battle some monsters, like slimes, in the mines. It is currently rated Everyone 10+.
Until this year, players could only play by themselves, which meant that it was a fairly safe game for children to play. But in 2018, a four-player cooperative option was added to the Windows version, with plans for adding a cooperative version to the other platforms soon.
Stardew Valley is available on several platforms: computers or laptops running Microsoft Windows, OS X, or Linux, PlayStation 4, PlayStation Vita, Xbox One, and Nintendo Switch.
Parental Controls
Stardew Valley doesn't currently feature anything that resembles parental controls, but you can use the parental controls on the various platforms it operates on to monitor your child's gameplay.
In-Game Chats
In order to engage in the cooperative multiplayer, each player must purchase their own copy of Stardew Valley and already have it downloaded on their computer. One player sets up as a host and the other three join in. They work on one farm together and can chat in-game. In multiplayer mode, there is a chance that your child could communicate with adults. The chat cannot be disabled, unfortunately.
Bark — The Parental Control Solution
In addition to setting parental controls on your child's device, the next safety layer parents and caregivers should strongly consider is a monitoring solution to assess the content their kids encounter (and produce) across text messages, social media, email, and more.
Bark helps families manage and protect their children's entire online worlds. Our award-winning service monitors 30+ of the most popular apps and social media platforms for signs of issues like cyberbullying, suicidal ideation, online predators, threats of violence, and more. Our web filtering and screen time management tools empower families to set healthy limits around the sites and apps their kids can access and when they can visit them. Sign up today to start your free, one-week trial.
More guides
---
How to Set Up Parental Controls on a Bark Phone
The Bark Phone comes with Bark's award-winning parental controls built right in, giving families the ...
Read guide
How to Set Up Windows 11 Parental Controls
Windows 11 is the latest operating system available for PCs. It allows for seamless connection ...
Read guide
How To Set Up Ventura Parental Controls
Ventura was released in Fall 2022 and brought an interface called Stage Manager that helps ...
Read guide
About Bark
Bark is a comprehensive online safety solution that empowers families to monitor content, manage screen time, and filter websites to help protect their kids online. Our mission is to give parents and guardians the tools they need to raise kids in the digital age.