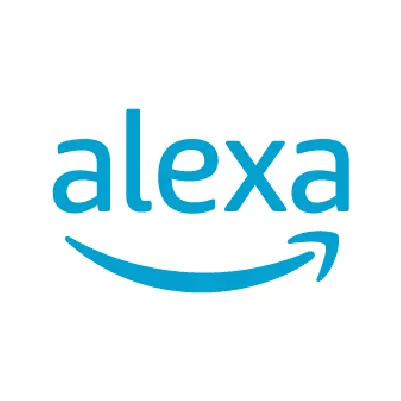 How To Set Up Amazon Echo Parental Controls
Amazon Echo is a brand of smart speakers developed by Amazon. The devices connect to the voice-controlled intelligent personal assistant service Alexa, who responds to the name "Alexa."
Smart speakers allow you to do a number of things with your voice, such as checking the weather, listening to music, and ordering products online. Amazon Echo parental controls are handled in Amazon's parental controls — the same ones you use to restrict Amazon Prime and other devices on your account. But there are extra parental controls you can add directly to your Echo device.
How to Set Parental Controls on Amazon Echo
Create and log in to your Amazon Household Account.
Under Accounts and Lists, click Your Account.
Under Shopping Programs and Rentals, click Amazon Household.
Click Add a Child.
Enter your child's details.
Click Manage Your Content and Devices to control what purchased content your child can access, as well as the devices they can use to access content.
Add a PIN or disable voice purchasing to prevent unauthorized purchases.

Open the Alexa app or visit echo.amazon.com on your smartphone.
Tap the Menu icon.
Tap Settings.
Scroll until you see Voice Purchasing.
Add a 4-digit PIN and tap Save, or change the setting to completely disable voice purchasing.
A more kid-friendly option is the Amazon Echo Dot Kid's edition, which is automatically safer with built-in parental controls and no adult content.
What is FreeTime?
With Amazon FreeTime, a parental control app available for a small monthly fee, you can create a personalized experience for your kids and choose what content they access on their device.
Parent Dashboard
The Parent Dashboard is where you share content with Alexa devices using Amazon FreeTime, and monitor what content your kids are using and for how long. You can also manage your child's access to smart home functionality by toggling it On or Off in the Parent Dashboard. You can access the Parent Dashboard on your computer.
Time Restrictions
In the Parent Dashboard, you can set time limits for the device when Amazon FreeTime is turned on. You can also use the Parent Dashboard to pause the device, which prevents use of Amazon FreeTime on the device until you unlock it or the lock time expires.
NOTE: Some Alexa device settings and features aren't available when an Alexa device is in Amazon FreeTime.
More guides
---
How to Set Up Parental Controls on a Bark Phone
The Bark Phone comes with Bark's award-winning parental controls built right in, giving families the ...
Read guide
How to Set Up Windows 11 Parental Controls
Windows 11 is the latest operating system available for PCs. It allows for seamless connection ...
Read guide
How To Set Up Ventura Parental Controls
Ventura was released in Fall 2022 and brought an interface called Stage Manager that helps ...
Read guide
About Bark
Bark is a comprehensive online safety solution that empowers families to monitor content, manage screen time, and filter websites to help protect their kids online. Our mission is to give parents and guardians the tools they need to raise kids in the digital age.