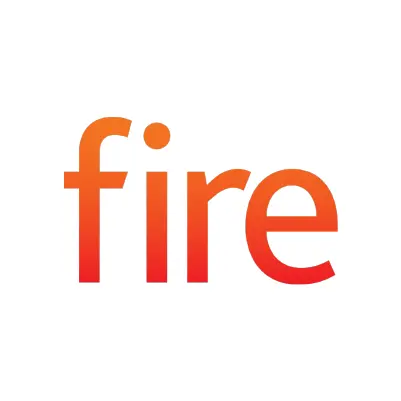 How to Set Up Amazon Fire Tablet Parental Controls
What is the Amazon Fire Tablet?
The Amazon Fire is a tablet developed and supported by Amazon. Kids can use it to read Kindle ebooks, play games, watch movies, and use social media.
It's equipped with one of the most comprehensive sets of parental controls on the market, and we'll walk you through how to set them up.
Amazon Fire Tablet Parental Controls
Option 1: Basic parental controls
Swipe down from the top of the screen and tap Settings.
Tap Parental Controls.
Tap the switch next to Parental Controls.
Enter a password and confirm your password.
Tap Finish.
After you turn on parental controls, a lock icon will appear at the top of the screen.
Basic Amazon Fire tablet parental controls allow you to restrict the following:
The Amazon store
Web browsing
Email, contacts, and calendar apps
Social network sharing
The camera
Specific content types (for example, books or apps)
Basic parental controls allow you to password-protect the following:
Purchases from the Amazon stores on your device (like the Amazon Appstore)
Playing movies and TV shows from Prime Video
Connecting to Wi-Fi
Enabling location services
How to set a curfew and choose when your child can use their tablet:
Tap the switch next to Set a Curfew to turn this feature on.
Tap Curfew Schedule.
Choose the days and times that the child will not be able to access the device.
To unlock a device in curfew, enter your parental controls password.
How to monitor your child's tablet use:
Tap the switch next to Monitor This Profile to monitor activity on how your child is using their Amazon Fire.
A monitored profile will show a parent and child icon at the top of the screen.
View the information by visiting Activity Center on the Your Devices tab of Manage Your Content and Devices.
You'll be able to see how much time your child has spent on various apps, which books they've read, and what content they've accessed.
Option 2: Purchasing parental controls through Amazon FreeTime Unlimited
Amazon FreeTime Unlimited is a subscription service available for customers in the U.S., U.K., and Germany. It's available on Fire, Android, iOS, Kindle, and compatible Echo devices, and one subscription works across all devices. It gives kids access to thousands of age-appropriate books, movies, TV shows, music, games, and educational apps for a small monthly fee. Parents can use it to create a personalized experience for their kids while striking the right balance between education and entertainment.
It has additional parental control options, such as limiting the type of content your child accesses until they've completed daily goals (i.e., math problems, reading) and shutting itself down at the designated curfew.
How to subscribe to Amazon FreeTime Unlimited on an Amazon Fire:
Swipe down from the top of the screen and tap Settings.
Tap Profiles & Family Library.
Tap your child's profile.
Tap Subscribe to Amazon FreeTime Unlimited.
Select a monthly subscription plan:

Single Child Plan ($4.99/month or $2.99/month for Prime members): If you have only one child registered to Amazon FreeTime, or if you want to provide access to Kindle FreeTime Unlimited to one, but not all, of the child profiles in your household
Family Plan ($9.99/month or $6.99/month for Prime members, $119/year or $83/year for Prime members): If you want your subscription to cover up to four children in your household
How to use Amazon FreeTime Unlimited's parental controls:
Tap the FreeTime app.
Select the profile for your child.
Choose Set Daily Goals & Time Limits and adjust the toggles to choose how long they can spend per day in specific apps (on the device overall).
Choose a Turn off by time to prevent them from using their tablet after bedtime.
Tap Manage your Child's Content and then Smart Filters to set the age minimum and maximum for the type of content they're allowed to see.
More guides
---
How to Set Up Parental Controls on a Bark Phone
The Bark Phone comes with Bark's award-winning parental controls built right in, giving families the ...
Read guide
How to Set Up Windows 11 Parental Controls
Windows 11 is the latest operating system available for PCs. It allows for seamless connection ...
Read guide
How To Set Up Ventura Parental Controls
Ventura was released in Fall 2022 and brought an interface called Stage Manager that helps ...
Read guide
About Bark
Bark is a comprehensive online safety solution that empowers families to monitor content, manage screen time, and filter websites to help protect their kids online. Our mission is to give parents and guardians the tools they need to raise kids in the digital age.