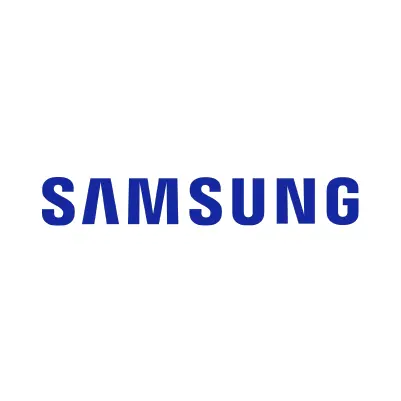 How To Set Up Samsung Galaxy Tablet Parental Controls
The Samsung Galaxy Tab series is a line of tablets that uses the Android operating system. These tablets are portable, have Wi-Fi capability, and come with a variety of other features — including easy-to-use Samsung parental controls in their Kids Mode app.
The Kids Mode Parental Control App
The Samsung Galaxy Tab products are best managed with the Kids Mode app, which provides children with age-appropriate content while allowing parents to restrict access to apps and stored media content on the device. The Kids Mode app is only available on newer generations (Samsung Galaxy Tab 3 and higher). Please install the latest Android operating system update beforehand to make sure Kids Mode runs smoothly.
Since the Kids Mode app can be toggled on and off, you need to begin by setting up a user profile for your child on the device.
Create a user profile for your child on a Samsung Galaxy Tab
Go to the tablet's Home screen.
Tap on the Settings icon.
Tap Users.
Tap Add user or profile.
Tap Choose restricted profile.
Create a password.
Tap Finish.
Once you've set up a user profile for your child, you can download the Kids Mode app.
Download Kids Mode
If Kids Mode is not already on your device, open the Google Play Store.
Search Samsung Kids Mode to pull up the Kids Mode app, created by Samsung Electronics Co. Ltd.
Tap Install.
Set up Kids Mode
From the Home screen, tap Apps.
Tap Kids Mode.
Enter a new four-digit PIN.
Enter your child's name and birthday for their Kids Mode profile.
Tap Accept on the disclaimer.
Tap Skip to add apps to Kids Mode later, or Next to do it now.
Tap Finish.
Add apps using Kids Mode
Which apps are your child allowed to use on their Samsung Galaxy Tab? That's up to you! Decide which apps are permitted when Kids Zone is activated — you can add up 30.
From the Home screen, tap Apps.
Tap Kids Mode.
Tap the Samsung Parental Controls icon.
Enter your four-digit PIN.
Tap Applications.
Tap the Add icon in the upper right-hand corner.
If a disclaimer appears, tap Accept to agree and continue.
Select the apps you're allowing your child to use by touching the box. A green checkmark will appear on each selected app.
Tap Done when you're finished.
Even without allowing access to additional apps, children using Kids Mode will automatically have access to the following apps:
Kids Drawing
Kids Music
Kids Media
Kids Voice Recorder
Kids Camera
Kids Photo Gallery
Kids Store (they can view and save apps, but only parents can choose to purchase or download an app)
Create time restrictions using Kids Mode
How long should your child be allowed to use their Samsung Galaxy Tab? You can control exactly how long they can use the device in a single day using Samsung Galaxy parental controls.
From the Home screen, tap Apps.
Tap Kids Mode.
Tap the Parental Control icon.
Enter your four-digit PIN.
Select Daily playtime limit.
You can choose to leave it on No time limit, or you can click Time limit (default is 30 minutes per day) and tap the Settings icon to personalize the time limit in five-minute intervals (0-180 minutes).
How To Set Up Google Family Link
Google Family Link is an app that allows parents to view their child's smartphone activity, manage the apps they can use and download, set screen time limits, lock their device, and even track their location.
Family Link does not block inappropriate content, but some apps have their own filtering options. Google apps, such as Search and Chrome, have filtering options that you can find in Family Link. For parents of teens 13 and older, Restricted Mode on YouTube is an optional setting that can be used to help filter out mature content. However, Google notes that these filters are not perfect, so explicit, graphic, or other content you may not want your child to see makes it through sometimes.
Kids and teens that use Android devices running version 7.0 or higher can use Family Link. Some devices running Android versions 5.0 and 6.0 may be able to run Family Link. Parents can use Family Link on any Android devices running versions 4.4 and higher as well as iPhones running iOS9 and higher.
Family Link also runs on Chromebook. With the Family Link app, you can choose what websites your child can access using Chrome, supervise your child's app usage, and more. Family Link can be used with Chromebooks running Chrome OS versions 71 or higher.
Click here to learn how to set up Google Family Link.
More guides
---
How to Set Up Parental Controls on a Bark Phone
The Bark Phone comes with Bark's award-winning parental controls built right in, giving families the ...
Read guide
How to Set Up Windows 11 Parental Controls
Windows 11 is the latest operating system available for PCs. It allows for seamless connection ...
Read guide
How To Set Up Ventura Parental Controls
Ventura was released in Fall 2022 and brought an interface called Stage Manager that helps ...
Read guide
About Bark
Bark is a comprehensive online safety solution that empowers families to monitor content, manage screen time, and filter websites to help protect their kids online. Our mission is to give parents and guardians the tools they need to raise kids in the digital age.