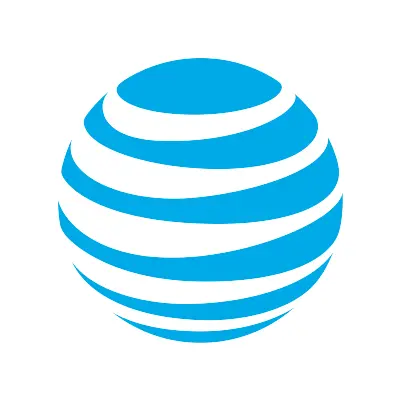 How To Set Up AT&T Parental Controls
AT&T rises to the occasion in terms of the services they provide for families. Previously, their parental controls were provided under their AT&T Smart Limits plan. However, as of November 26th, 2018, the plan has been retired and families are now transferred into the new Secure Family app that brings all the helpful features of Smart Limits and more to a centralized and easy-to-use location for parents.
A note for families looking to use AT&T Secure Family with Bark: If you want to use Bark's Parental Controls, you may not be able to use some of AT&T Secure Family's controls at the same time. Both parental controls use a VPN to protect your child's device, and mobile devices only allow one VPN at a time. In addition, if you are looking to monitor the texts, photos, web browsing, etc. of your child's iOS device, you may run into issues with content monitoring when using AT&T Secure Family. Please reach out to us if you believe that to be the case so we can help you decide what will work best for you and your family.
What Is Included in AT&T Secure Family?
Secure Family is an upgraded version of the old parental controls, packaged into one handy app. Unlike other service providers that charge separate fees for different parental control services, Secure Family includes pretty much everything you want for one flat fee of $7.99 per month for up to 10 lines.
Features included in Secure Family include:
Location Tracking – Need to find any member of the family on your plan? You can on an interactive map.
Location Alerts – Every time a child arrives at a place they're supposed to be – such as home or school – you can receive an alert. You can also schedule alerts to find out where your child is at certain times of the day as well.
Location History – Busy working but want to know where your child was? You can check their location history.
Pause Internet – Stop all internet connectivity to keep your child doing homework instead of watching cat videos on YouTube.
Content Filter – Allows for custom and age-appropriate recommendations for content parents should block.
Time Limits – Manage your child's time on the internet so they might go outside once in a while.
Block In-App Purchases – Don't be a victim of that old horror story by preventing your child from accidentally spending thousands on in-app purchases.
The app can be used to monitor either Apple devices (iPhone or iPad) that are iOS10 or higher, or Android smartphones or tablets that are Android 5.0 or higher. Devices must also be on the same postpaid AT&T wireless account and have SIM cards installed.
The one thing that is missing from the old Smart Limit plan is the ability to block numbers and limit phone activity during certain times. Both of these abilities have been moved to the free AT&T Call Protect app. With it, you can block certain numbers from calling or texting individuals on your plan, as well as limit times when children can receive calls or texts.
Setting Up AT&T Secure Family
The best part of AT&T's parental controls is perhaps how easy it is. As their new service is an app, you can activate and use it right now from your smartphone. It will be accessible for anyone with an activated phone and the AT&T login credentials for your plan. After confirming payment, you can set up restrictions for each family member using your own phone.
In the app, parental controls all begin by selecting a user from the family map interface. You will see pictures representing each member of your whole family on the map. You simply need to select the picture to begin setting specific controls.
Blocking Content
Select the specified family member.
Select Content Filters
You will have a choice of blocking all or some "objectionable" content, which consists of AT&T's own recommendations. You can also block certain Social Media sites, Games, and Messaging services.
Disabling In-App Purchases
Choose the specified family member.
Once selected, there will be a bar on their page where you can disable in-app purchases.
Once Off is selected, you are given an option to limit the amount they can spend. If complete disabling is desired, put 0 in the text field.
Pausing The Internet
Select desired family member.
A large blue pause button is prominently displayed over their map location and picture. Tap to pause the internet.
Tap again to resume internet service.
Setting Time Limits
Select desired family member.
On their page, select Schedule.
From there, you can set certain "on" times in which internet and mobile service will work.
You can set specific time limits for apps on your child's phone as well as the time they can spend in an internet browser.
More guides
---
How to Set Up Parental Controls on a Bark Phone
The Bark Phone comes with Bark's award-winning parental controls built right in, giving families the ...
Read guide
How to Set Up Windows 11 Parental Controls
Windows 11 is the latest operating system available for PCs. It allows for seamless connection ...
Read guide
How To Set Up Ventura Parental Controls
Ventura was released in Fall 2022 and brought an interface called Stage Manager that helps ...
Read guide
About Bark
Bark is a comprehensive online safety solution that empowers families to monitor content, manage screen time, and filter websites to help protect their kids online. Our mission is to give parents and guardians the tools they need to raise kids in the digital age.