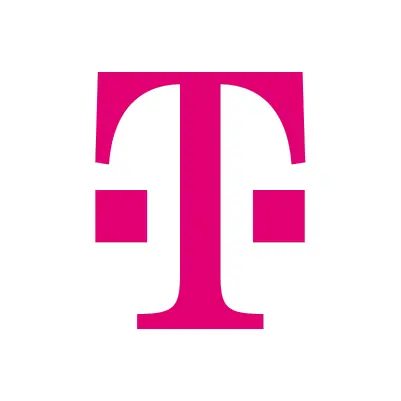 How To Set Up T-Mobile Parental Controls
If you're a T-Mobile customer and want to set up T-Mobile parental controls, it's important to note that you must be the Primary Account Holder to add Family Allowances to your account. For T-Mobile One customers with two or more lines, this service is included free. If not, you may be required to pay a monthly fee for the service.
By default, the Parent Line is the Primary Account Holder, but after you add Family Allowances, you can designate a Parent Line. Both the Parent Line and Primary Account Holder can manage allowances for all lines on the account. Your children's lines ("managed lines") can view their individual allowances, but they cannot make changes to the settings.
A note for families looking to use T-Mobile FamilyMode with Bark: If you want to use Bark's Parental Controls, you may not be able to use some of T-Mobile's parental controls at the same time. Both parental controls use a VPN to protect your child's device, and mobile devices only allow one VPN at a time. In addition, if you are looking to monitor the texts, photos, web browsing, etc., of your child's iOS device, you may run into issues with content monitoring when using T-Mobile FamilyMode. Please reach out to us if you believe that to be the case so we can help you decide what will work best for you and your family.
T-Mobile Parental Control Settings
T-Mobile parental controls can help you set limits on your child's phone usage. With T-Mobile Family Controls, you can:
Set the number of allowed "Whenever Minutes."
Set the number of text messages the line can send and receive during a billing cycle.
Set a current allowance if you want to specify an amount of money your child is allowed to spend on any downloads.

Note: Billing purchases to your T-Mobile account are blocked while Family Allowances is active, though you can still use a credit card or prepaid card for purchases from the Google Play Store or the iPhone App Store

Schedule the allowed or blocked time when your children are allowed to use their devices during the pre-defined time periods.

Set time limits.
Set BedTime.

Set the Allowed and Not Allowed Numbers. Each line can have a maximum of 10 numbers for each list. 411, 611, and 911 do not count toward that maximum.
The child's line can always send and receive calls and messages to and from any Always Allowed numbers, even after allowances are reached, or during blocked times.
Always Allowed numbers will always allow calls and messages from these specific numbers, regardless of restrictions or allowance limitations. Remember to add the voicemail retrieval number to this list so your child can always check their voicemail.
Never Allowed numbers will always block calls and messages from any number on that list.
You can manage these settings for all the lines on the account.
Parental Controls With Family Allowances
You can also manage Family Allowances from within the T-Mobile app on your device with these instructions:
Open your T-Mobile App and log in as either the parent or Primary Account Holder.
Select Profile.
Click Family Controls on the left.
In Family Allowances, which is only an option if you're subscribed to the service, tap Manage.
Select the name or the line to view current settings.
Set or change allowances for the selected line.
Tap Save on the top right of the page.
Remember, Family Allowance settings don't work on Wi-Fi or with Wi-Fi calling.
Control Screen Time With FamilyMode
FamilyMode is an optional T-Mobile service, available for $10/month. The system allows parents to control children's internet access on smartphones and tablets wherever they are. The Home Base device also allows parents more control over the range of devices in their home.
Once you've added the FamilyMode service to your account, you'll need the FamilyMode app installed on your phone. You might also consider getting the Home Base device, which offers additional control over other devices in your home.. After installing the app on your phone, connect to the Home Base using either an ethernet cable or by pairing it over your home Wi-Fi network.
To set up FamilyMode
Open the FamilyMode app. Press Get Started.
Agree to the User Agreement.
Choose Set up parent app. Log in with your T-Mobile ID.
Create profiles for each family member.
Add a new family member
Tapping the Menu icon in the top left of the home screen in the FamilyMode app.
Tap Add Profile.
Enter the family member's name and add an optional photo.
Set filter levels.

High: Works for children between the ages of 6 and 12. Educational and kid-safe experiences are available by default.
Medium: Designed for teens 13-17. Most options are available. Any platforms, sites, or apps that are 18+ are blocked, and inappropriate categories are filtered and invisible.
Low: Appropriate for 18+. This provides access to most all platforms, categories, and apps, but explicit and mature content is filtered by default.
None: This is for profiles you want FamilyMode to ignore. This is also the option to choose if you just want to be able to set BedTimes for the profile. Time limits, filtering, and usage are not available for platforms with this filter level.
To add another parent
Download the FamilyMode app to the parent's device.
Open the app.
Tap Get Started on the welcome screen.
Agree to the user agreement.
Tap Set up Parent app.
Tap Continue at the T-Mobile Primary Account Holder screen.
Log in with the T-Mobile Primary Account Holder's information.
Tap Menu.
Tap Add Profile.
Enter Parent's name and photo.
Set the filter settings on the device. Tap Save.
Enable or disable BedTime. Tap Save.
Select the other parent's device to add it to their profile. Tap Done.
More guides
---
How to Set Up Parental Controls on a Bark Phone
The Bark Phone comes with Bark's award-winning parental controls built right in, giving families the ...
Read guide
How to Set Up Windows 11 Parental Controls
Windows 11 is the latest operating system available for PCs. It allows for seamless connection ...
Read guide
How To Set Up Ventura Parental Controls
Ventura was released in Fall 2022 and brought an interface called Stage Manager that helps ...
Read guide
About Bark
Bark is a comprehensive online safety solution that empowers families to monitor content, manage screen time, and filter websites to help protect their kids online. Our mission is to give parents and guardians the tools they need to raise kids in the digital age.