We love hearing from our families first-hand how Bark helps protect their children online, providing peace of mind for parents and privacy for kids. Not only are we grateful to receive these reviews and testimonials contributed by our Bark families, we're honored to be chosen to help protect your children online.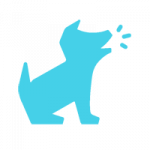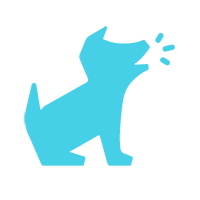 " I love this app and program. I had been using another one which was good, but I had to manually read everything. I love this one so much because I don't have to read everything anymore. You are the best!" ~Bark Mom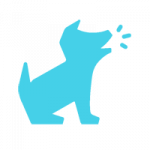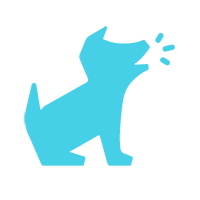 "Bark has been amazing. My daughter has a friend who is being bullied badly in school. This friend was told to kill herself, but she confided in my daughter via text, also pleading that my daughter not tell anyone how bad things were. Well, of course, I got the alert and called the other mom right away. I can't say for sure that Bark is the reason this little girl is still with us, but I'm so grateful for this service." ~Angee P.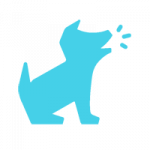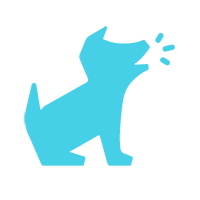 "Your app has really been a segway for a lot of meaningful conversations. Thank you for all you do." ~Alex I.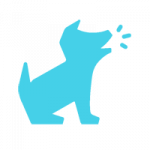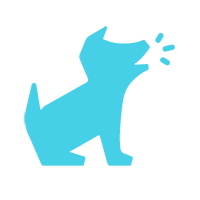 "Alright, guys, I recently had the opportunity to talk with some of Bark's team to discuss their processes and their goals and I must say that I was blown away. The conversation stemmed from my struggle with the idea of Bark not showing content when monitoring, but after speaking with them they answered all of my questions. I promoted Bark to all of my clients prior to this conversation, but they have proven themselves worthy of every dime spent on Bark. I highly encourage anyone that is struggling with the app or has questions to reach out to them because they truly care about making children safe!…. As soon as I get my new site up and running, my first blog will be about the call and about Bark and why every parent needs it as much as oxygen to breathe! 👍🏻💯" ~Tim M.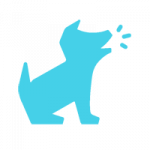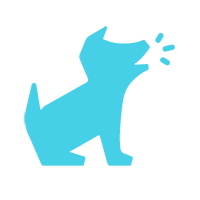 "I've found out things I had no clue about and also found out some not so great things about what my kids were up to. I'm thankful I was able to take the blinders off and catch it sooner rather than later before any major trouble, plus it has opened up the line of communication on these matters which is so important. Times change so fast and keeping up with gen Z is tough. (I'm a millennial mom to teens and I'm lost. 🤣) So thank you so much! ❤️" ~Janel D.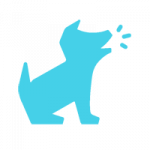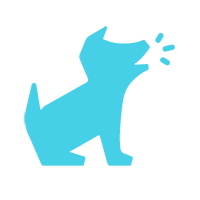 "Bark has been great at allowing my child to feel some freedom while still giving me some oversight. It has allowed for some good conversation starters when an alert comes through. The funniest was when he was describing his older sister to his friend and he sent a photo of her … in the message, he said she was annoying and mean (or something to that effect) and I received an alert for possible bullying. This opened up the door for a conversation about how something innocent could be misinterpreted and spread to others resulting in bullying. Last night I was alerted to an App download which opened up another conversation. I highly recommend Bark." ~Penny W.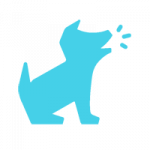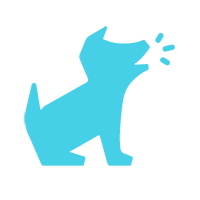 "Some of the things I love about Bark is that it does help keep our boys accountable, and it's actually given us a deeper glimpse into who they are becoming. We've seen parts of conversations that have shown them to be supportive friends and boyfriends. It's allowed us to help them navigate the difficult waters of dating in this day and age. Bark has been a good tool for our family and has allowed us to have good conversations with our teenagers as they try to figure out who they are. Thank you!" ~ Kim N.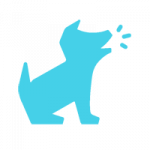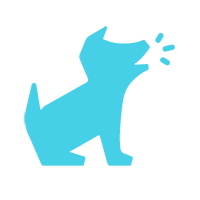 "I just wanted to tell you that your software has saved a life. My 12 year old son was contacted from a girl from school who reached out to him via text and shared shared she had slit her wrist and was going to do it again. Bark caught the message content and sent us a report. We immediately had a sit down discussion with our son to see if the girl was really hurting and telling him the truth. We then reached out to our sons teachers and principal on a Sunday morning. They all responded and the principal was able to contact the her parents and warn them of her status. The Bark software filter saved a life!" ~ Adam H.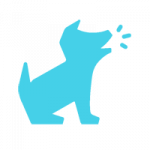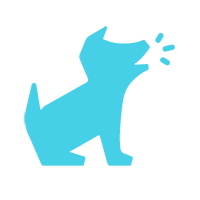 "I really like this app. It's good at helping me address issues with my son and still affords him a level of privacy." ~ Lauren G.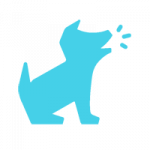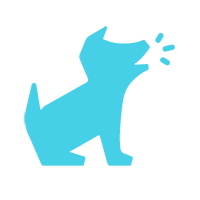 "I am one happy customer. Just a shout out to Bark! Thank you, thank you! Thank you for the alert. I would have never known if I did not have this service. It is worth it. My private school, Boy Scout, honor roll making, basketball playing kid too! 🙁 Grrr! I can monitor my kids friends and see who sends inappropriate content to him as well. It's a beautiful thing." ~ Yvonne B.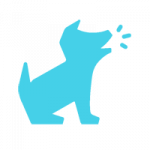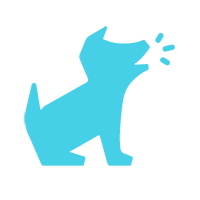 "Bark is the first parental monitoring-type application that we can fully support." ~ Above the Fray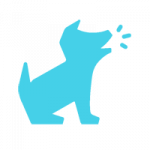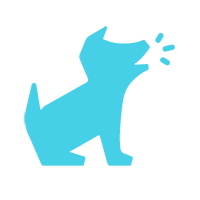 "This is a wonderful app that has done so much for our us now that our son is in high school. You don't know what you don't know! Bark is an enormous help in this regard. I have been recommending the app to anyone who will listen to me" ~ Morgan B.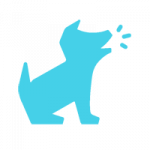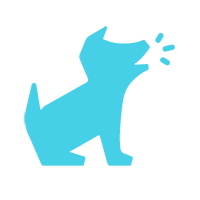 "I can't say enough about this phenomenal tool to help navigate our parenting in a tech world, as well as, a tool to help keep our children safe. I know that we can't protect them from everything but being aware of what they are exposed to and making sure that they have an understanding of digital footprints and how context can lead them to toxic things is a step in the right direction. Awareness! Bark brings awareness! The first week I had the app for my son's phone it notified me on a friend of his that was depressed and talking about suicide. This is a game changer. Bark is a tool that I feel prevents some things and saves others!" ~ Morgan B.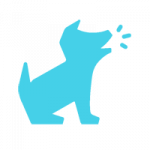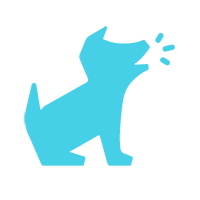 "I love knowing my kids are being monitored on social media that way I don't have to look at their phone constantly. It alerts me to anything inappropriate and gives me a peace of mind knowing they are being monitored for bullying, sexual content and risky contacts! I'm so thankful for the alerts I've received!" ~ Christy T.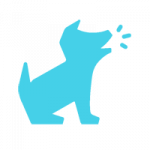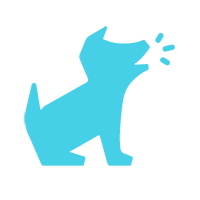 "BARK keeps us connected with our teens through sensitive areas where predators lurk. You want your children to know, at least I do… that I trust mine; it is those who seek to prey upon him with negative intent that I stand against like a pit-bull/Rottweiler… Kaden is the Rep that has helped me stay on the top of my parenting skills to keep my eyes on EVERYTHING even when my child and I are apart. It lends light to the type of children my child interacts with. Thank you Bark! KEEP UP THE EXCELLENT WORK… it takes a village and BARK IS A GREAT VILLAGE TO BE IN!" ~ Bark Mom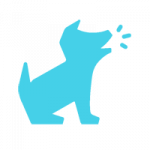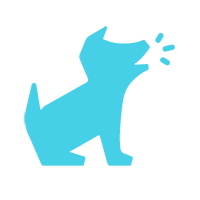 "I wanted to let you guys know that if it wasn't for your app my 13 year old daughter may not be with us today due to severe depression and suicidal thoughts. She did not show any signs of depression and is a very happy active social 13 year old. Every parent should have this app, not only for depression and suicidal thoughts but for all the other benefits of communication with knowing about bad behavior such as sexting and cussing, etc. Great job… This is so huge when trying to watch for sexting. Again, you saved my daughters life and we got her the help and medication she needed and she is doing great! 😉" ~ Bark Parent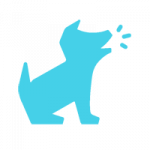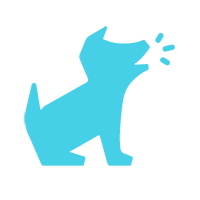 "I just wanted to again say, "thank you" for a great app. My 12 year old received a death threat yesterday and with your alert, I knew within 19 minutes of the message coming through and quickly made it to the school and met with the police. She is okay – and we know who sent it – but with the alert, the police were able to find the number and locate the person within minutes." ~ Bark Parent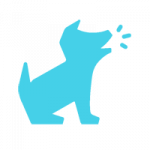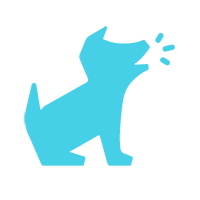 "I LOVE Bark! Things have been quiet around our house for a bit, no alerts from Bark recently. Then yesterday I received a report of a possible cyber bullying/profanity. I clicked on it and reviewed. I had no idea what they were addressing so I googled the word Bark alerted us to.
Well it was urban slang for a not/so/nice term that we were then able to discuss with our 16 year old son. I love that we were alerted. I love that Bark picked up urban slang, because these kids are smarter than we are and I still need to parent them for God's sake! I love that the alert began a conversation and I love how Bark gives you options/hints on how to handle the alert with your child. Thank you Bark!" ~ Bark Mom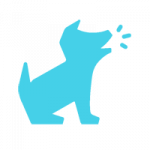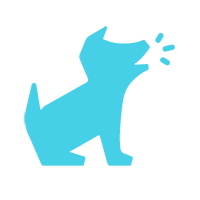 "The notifications have been great because they offer an opportunity to talk about important dangers with my kidlettes. I have peace of mind knowing that Bark is helping me keep up with the ever changing and litespeed world of technology and the safety of my kids" ~ Bark Mom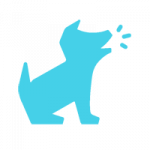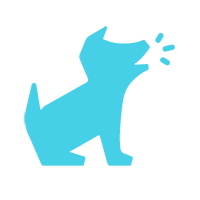 "Thank you so much for checking in! The incident actually showed us a side of our daughter that we were hoping was there but had not seen yet. She stood up for a friend who was being bullied. I probably never would have known about it without the Bark App and I truly appreciate your assistance in helping me see my daughter's strong side." ~ Terry F.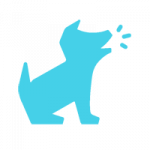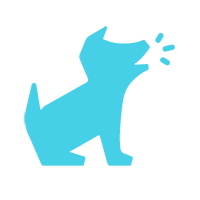 "I tried the 7-day free trial and by the 4th day of the trial, I found that my 12 year old had gotten herself in a poor situation. This trial may have saved her life. Your monitoring helped me learn what was going on. I thank you with all my heart. I feel so blessed to have learned what was going on before danger came. I am sorry I won't need your service because her phone is gone and all devices. However, I will pass the word. Thanks again!" ~ Krystal F.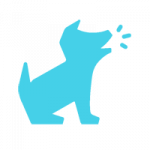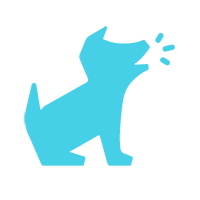 "Our family finds Bark to be a very informative learning tool for my 14-year-old! We've had issues, all addressed, and would have not known without our Bark family! I suggest all families use Bark" ~ Bark Parent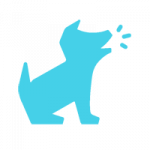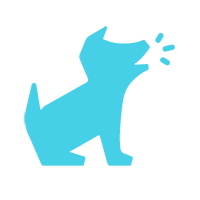 "My husband and myself are loving the monitoring we are getting from Bark. I have been very honest and open with both of my children as to why we are using this app and what I expect of them. I received notification regarding some friends of my son, which I was then able to address quickly and opening with him. I love the fact that the alerts show me exactly what is being said, viewed or done on their devices. I feel like this has helped myself as a parent and both of my children tremendously. Keep up the great work!" ~ Kelli J.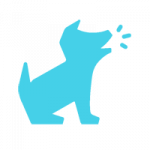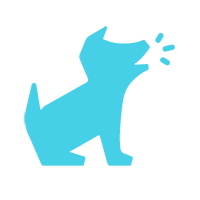 "The ability for me to be passive is infinitely useful! I really appreciate that I can feel as though I do not need to be a helicopter parent in order to monitor my daughter's activity online." ~ Bark Mom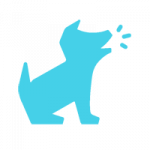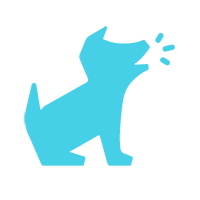 "I love this app! My kids know it's on the phone/tablets and it's a non-issue. When things pop up it's great opportunities for discussion and next steps. So much easier than reading (painfully) every text message, conversation thread, app dialogue." ~ Nicole B.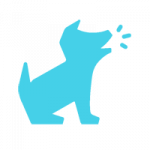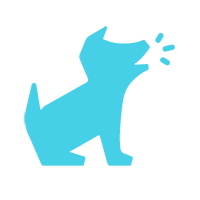 "My family and I are very grateful for this app because now we really know what our daughter is looking at while she's online. We really had no idea until now and we also are grateful for Bark being a reasonable and affordable price all of this shows that you truly care for other families and their children " ~Bark Mom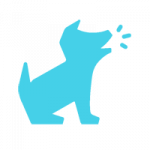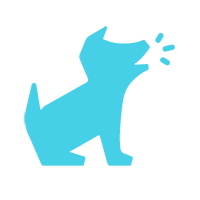 "This has been such a lifesaver for us–perhaps literally. My son has had a problem with depression, and we have found out about a lot of potential problems thanks to Bark. It has also opened avenues of conversation that my closed-off teen would not have acknowledged otherwise. I have recommended this service to every parent I know! " ~Bark Mom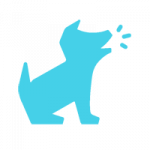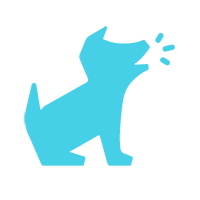 "Honestly, @joinbark would, in an ideal world, be compulsory when a child receives a smartphone and/or email account. That should be part and parcel to being added to a parent's phone plan/living under their roof. That it is brilliantly conceived & a beautiful app to use is gravy " ~Jeff B.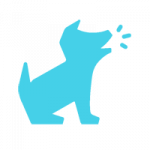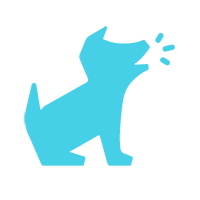 "If you think [Bark] is too good to be true, you're wrong. If you think kids are too smart for it, you're wrong. I live worried, every single day of my life, and am so extremely thankful for the "look" into their lives Bark has given me. " ~Desiree M.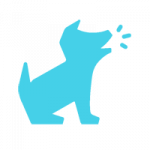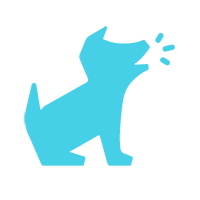 "Bark has helped tremendously! I had no idea of some of the things [my son] was involved in! I appreciate all your help! I feel much he's much safer now, without taking his electronics, I've used bark as a training tool to discuss these situations! I thank you very much" ~ Bark Mom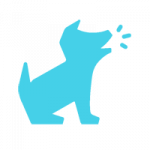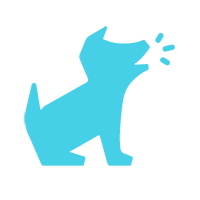 "I like that there is a quick turn around time." ~ Bark Parent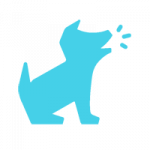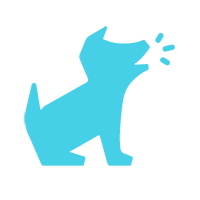 "I really like the depth of analysis that Bark does and there have been some issues that needed to be addressed on my child's iPhone." ~ Bark Mom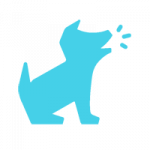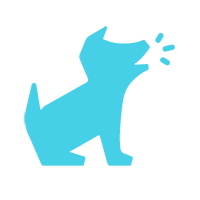 "I like that I get the notices of questionable things that my daughter is looking at. Most of them end up being nothing, but at least I can check them and talk to her if needed." ~ Bark Mom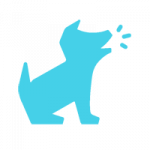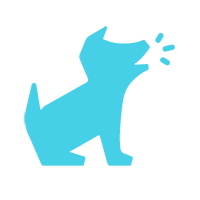 "Love this app! It is the only one that is working on all devices." ~ J Snell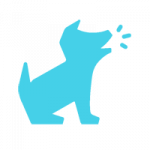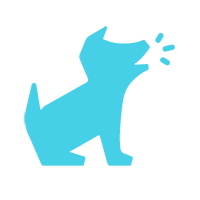 "It catches a lot of things that we weren't even necessarily thinking of." ~ Scott F.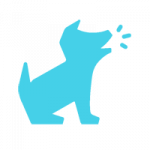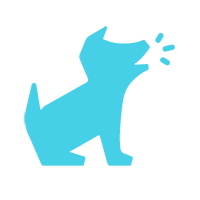 "It gives me peace of mind. It helps me monitor my daughter's activity on her phone while at the same time, preserving some of her privacy." ~ Nathan S.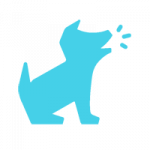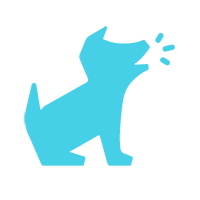 "We are almost done with our free trial and have already decided the services are well worth the money, especially when compared to other subscriptions we pay this much for such as Netflix or Hulu.
My kids are 10 and 12, and already were required to give me any and all passwords to their accounts. I would do random checks of their phones that would include anything from texts and Instagram posts and dm's to YouTube searches, and Google search history to saved audio files and deleted files. I rarely found anything more than a curse word or inappropriate video watched by my son, until a casual browse of my daughters texts alerted me to her ongoing struggle with depression and self harm.
I spent over 6 hours dissecting her phone and the only evidence that could have alerted me took place as acting
wars on musically and on her school laptop via Google docs, that her and her friends had manipulated into using as a chat service by sending and editing docs to each other throughout the school day. I also must add that I do my best to give and protect a certain level of privacy to my children now that they are getting older and do not like feeling like I am "snooping" or going through their things, I remember how this feels on the other end.
Bark has left me nothing short of impressed! My children feel better knowing that I will not be going through their phone for no reason at all; I get enough context to decide if the item flagged is serious or not. If so, or I need more info, then I can go on their phone and check it out before confronting them. Peace of mind for me and my husband, my kids are more comfortable with their privacy and the hours it saves me from doing this myself and how much more ground it covers…every parent should have this if they have minors using social media!" ~ Bark Parent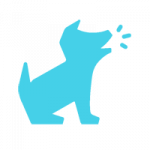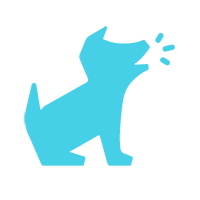 "I really like the fact that, since we installed it on my son's phone, we've had meaningful conversations and we may have stopped an adult video addiction that we didn't quite have a handle on." ~ Bark Mom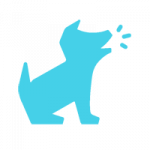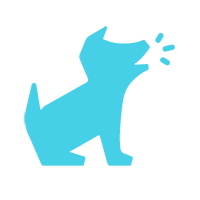 "Bark helped me twice recently identify someone trying to sexually bully my daughter and straight up solicit sex from her. I let school know about both boys and the parents of one, including sending the offending screenshot. While Bark is helping me parent, it may also put these boys on notice that some parents are watching them. I loved being able to report their behavoir(sic)." ~ Bark Mom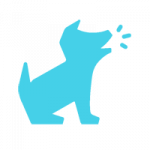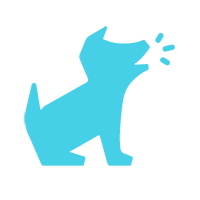 "Bark is a great tool to help us keep our children safe from the outside world. I really appreciate the personalization that is put into the support of Bark. Your not just another number on a client list. Great job!" ~ Bark Dad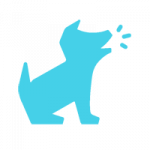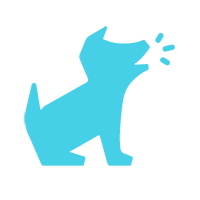 "Bark gives me peace of mind. I've been impressed with the things that have been caught already. It's nice to have that extra insurance in keeping my kids safe." ~ Bark Mom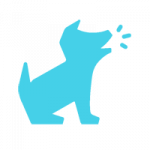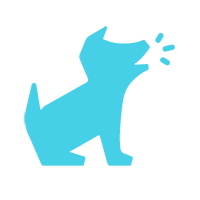 "Traveling again this week and so relieved when I get the email from Bark that [my son] is likely not getting bullied through social, email or text. You read about how cruel kids can be online and this is a wonderful "parents helper." It was very easy to connect [my son's] accounts. It sent him a link and he added all of his accounts. I don't want to read all his texts or go through his emails, but I do want to know when I should worry. This app scans his emails, text, Instagram, Snapchat etc.. and alerts me if there are any signs. This way he keeps his privacy. Win/Win." ~ Pam J.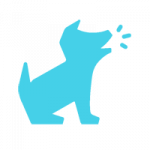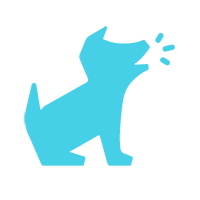 "Love this app. If your kids have a phone, you should have this app." ~ Cody M.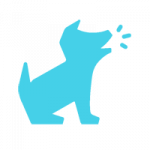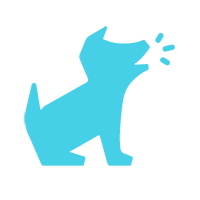 "My favorite thing is not having to read every single text!" ~ Bark Mom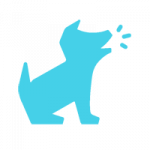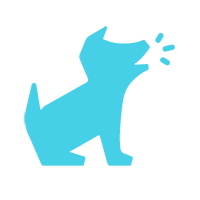 "Thank you for watching out for my child's safety when I can't." ~ Bark Mom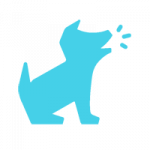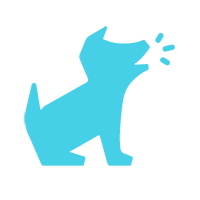 "If you use Bark, it scans deleted messages too. I came across one from a school acquaintance which required me to make several calls to both the school and child protective services. So glad Bark does the "heavy lifting". I'm no longer seen as the bad guy— "that stupid app" is." ~ Sara G.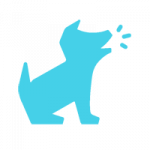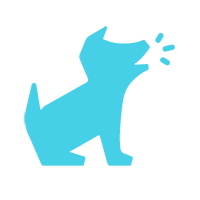 "I absolutely LOVE how much time it saves us. Combing through text messages was a complete drag and time sucker. I just hope Instagram and Snapchat will open their API's sooner than later." ~ Bark Dad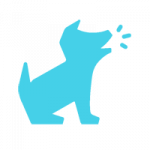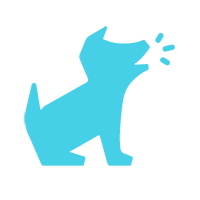 "Here's a reason why I love Bark – The girl's Twitter use has decreased… because she's been busy and she broke her phone. But Bark wanted me to consider she might have created a new account. Brilliant. (She didn't. But excellent tip.)" ~ Jen L.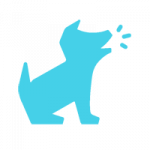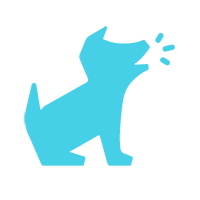 "IMPRESSIVE algorithm to identify potential issues. Slick multiple devices for multiple kiddos. Great (timely!) notification and communication of issues via text and email. Like the FB parent group too." ~ Bark Mom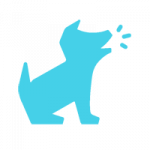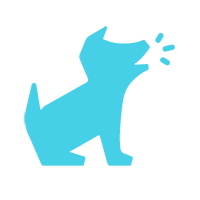 " I like that I have the option to watch the YouTube video that is flagged. It also helps me teach my son how YouTube works, just because he watches a video he should not subscribe." ~ Bark Mom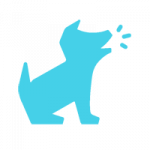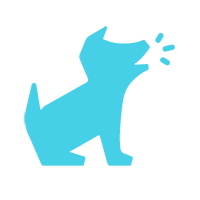 "Bark has put me more at ease with my children's use of their devices. I love all of the features it has to offer such as letting me know when their is cyber bullying, depression, sexual content, etc. happening. Just wish more parents would jump on board. Maybe we wouldn't have so many kids searching, learning, and using inappropriate content that is readily available. Thank you for giving parents another tool to keep our children safer in this ever-changing technological world." ~ Bark Parent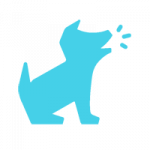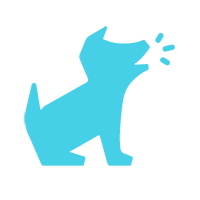 "I had a conversation with my son about it and he signed up his accounts (he is 15). Bark actually provides some nice verbiage to help with this conversation. It sent my son a text (after I provided the info) and explained how this provides for his privacy & helps us keep him safe. It was certainly worth a free trial and than I signed up monthly." ~ Diane C.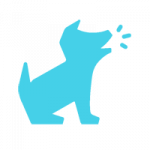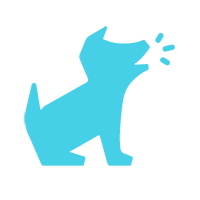 "Amazed!! [H]ad this app for only a few moment and was shocked at what [I] was missing on my childs (sic) phone..thank you thank you thank you." ~ Bryan S.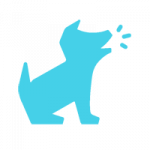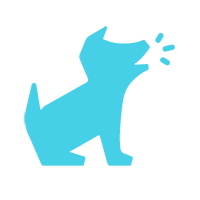 "Bark saves me time and takes the effort out of monitoring my kids phones. I have peace of mind receiving timely alerts and regular reports on their online behavior. I feel more confident knowing that Bark gives me a heads up on anything concerning, inappropriate or dangerous that my kids and their friends are saying, doing, looking at or dealing with. Support has been prompt and personally working with me to ensure the technology behind the scenes is working. Highly recommended!" ~ Bark Parent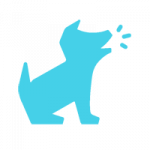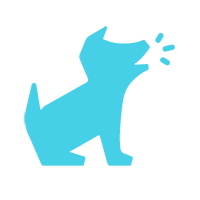 "I really like your filtering– I don't want to play police and feel like I need to be checking in with my daughter's accounts. It is nice to know that there is a watchful eye on them." ~ Bark Mom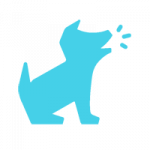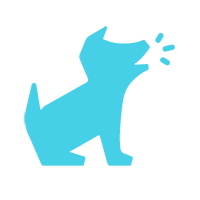 "I love the peace of mind this app provides. When alerted it gives a good amount of texts that came before and after the inappropriate language which allows for context." ~ Brandie L.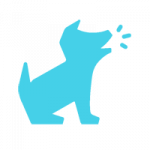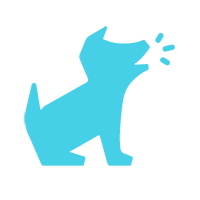 "I am so thankful for you guys helping me keep my child safe!" ~ Bark Mom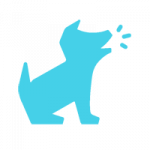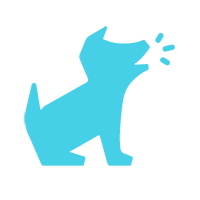 "Your product is huge with the moms in my son's basketball team after an incident with inappropriate dialogue. Fortunately, we all have [similar] parenting styles and came together and we all got Bark. It takes a village to raise a kid." ~ Bark Mom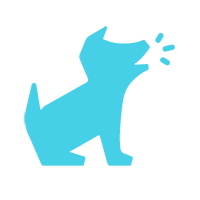 "Super impressed with Bark….it caught a photo in a hidden folder on an iPhone with explicit words. Not sure I would have seen it otherwise. It started some great conversations and is keeping my eyes open." ~ Robin C.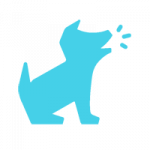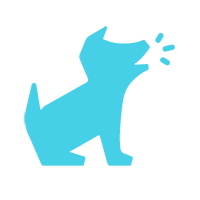 "I've found that I see glimpses of awesomeness in my kid [through Bark]. A friend was texting how sad she was about something, which got flagged by Bark. I got to see my daughter listen and validate her friend's feelings, and I was so secretly proud of how supportive she was." ~ Jennifer M.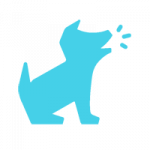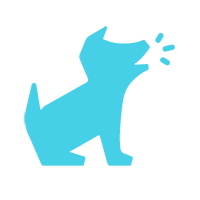 "Bark [is] the best $10 I spend every month. My daughter was cyberbullied a few months ago and it's easier to monitor any concerns without totally invading her privacy. I only get notifications if there are items of concerns (sex, depression, bullying, profanity, etc.) Total…worth….it!" ~ Melissa S.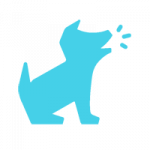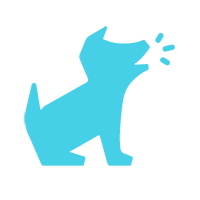 "Amazing app. I was alerted to illegal behavior and massive lying. Highly recommended if you have concerns about kids on social media." ~ Martha N.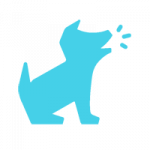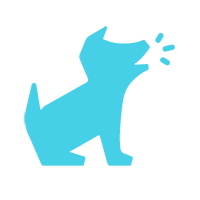 "I love how I can feel like my daughter is safe without having to look through her phone and invade her privacy. She is becoming a teenager now, and I would like to give her more independence, and this app allows that." ~ Bark Mom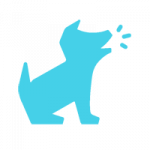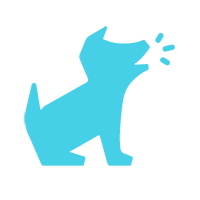 "[What] we like most about Bark so far is that it gives us insight to the types of relationships our son has with certain people as well as how he handles himself in some situations." ~ Bark Mom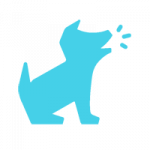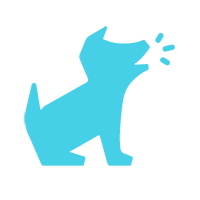 "What is [my] favorite thing about using Bark so far? That it saves me the time of going through each text. I get the highlights of problems without all the searching." ~ Bark Mom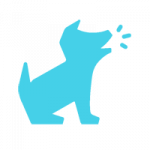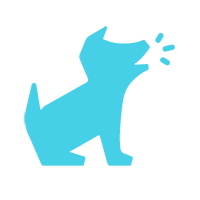 "I like being able to monitor my teen for potential safety issues. It's not possible or desirable to read everything. I have been alerted to things, some of which I knew, so I know that the app is working." ~ Bark Mom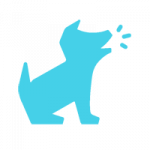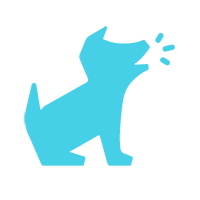 "It takes some work to get it set up, but it's SO WORTH IT. We have a lot of communication in our family about online safety, plenty of rules, and parental controls for what content can come through our WiFi and devices, but Bark lets us see when there may be problems with texts between friends or things my kids are actively searching for online, without us having to be totally in their social business reading all their texts. For our family, it allows us to balance cautiousness with independence." ~ Emory_2001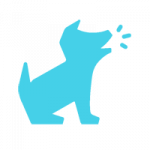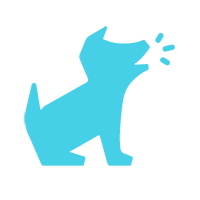 "I am using Bark for my 3 teens and I love it and tell everyone about it!!" ~ Julie S.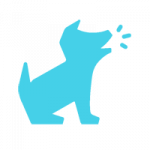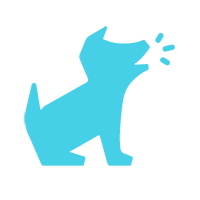 "Bark gives me an extra measure of security in this brave new world of teenage social media. I am glad my friend told me about it." ~ Bark Mom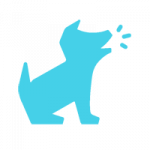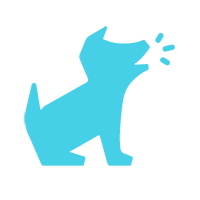 "Bark has been really helpful for our family so far and I am so happy to have found your app." ~ Bark Mom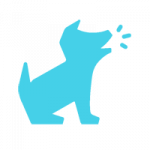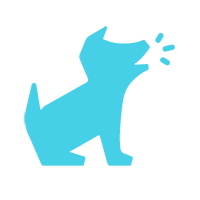 "I am using Bark for my 14 year old daughter. I find it very reassuring to keep an eye on her online activities." ~ Bark Mom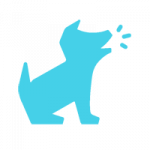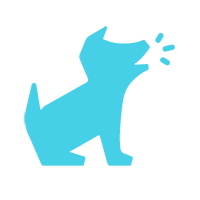 "My favorite thing about Bark is it works! Have had three alerts and though all were nothing to be concerned about was thankful Bark notified me and I [could] address them with my daughter. I love that it doesn't require me to read every last text and still monitors things.
From my daughter: She is thankful that I don't have to be (though I am and she knows it) logged in simultaneously to her social media accounts." ~ Bark Mom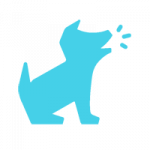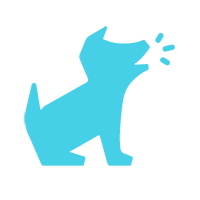 "At this point, I like the fact my son is allowed to have privacy. I don't want to be a helicopter parent, but the internet is uncharted territory for my generation of parents. I want to give him space to grow, but also know if there is an issue. So far, the alerts I have received have spurred some really great conversations on topics like cyber bullying and depression in teens. He's fine, but some of his peers are struggling. This helps me guide him in making good choices." ~ Shane B.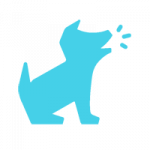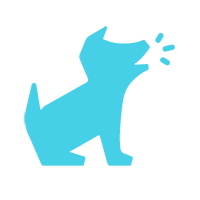 "Our teen is a bright wonderful child, but like many teens is gullible and we became concerned with online persons they were meeting. After getting Bark we got a better look at her activity and some of our worst concerns were alleviated. But it is a great tool esp in an age of online predators, sex traffickers, etc. Again it's a wonderful tool." ~ Michael M.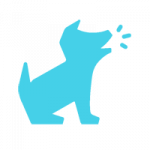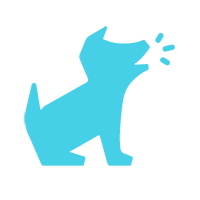 "I love Bark! I have felt helpless when it comes to YouTube and not feeling I could monitor it enough. Bark has given me a way to gain more understanding of what my kids are hearing and seeing. Thank you!!!" ~Tammy W.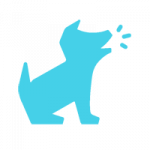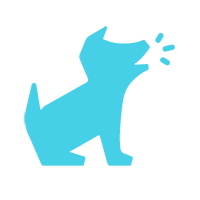 "Recently you saved one of my kids. I regularly check into things, make sure everything is okay, but don't have an algorithm in my brain that can see all they're doing, everywhere they are online. I trust my kids, but I don't always trust other people they may come in contact with, sometimes even those who they think are their friends.
Every website that kids are using these days has their private convos and pics already being stored, and "owned." Bark is just the messenger of what's going on so we as parents can be aware. Bark is not the one writing, sending, or storing it. I get it.
I cannot fully express my gratitude to you for existing and coming into our lives in the nick of time. Literally. The world has changed and become huge and more easily accessible – for good or ill – than at any other time in history. While I will continue to diligently teach my children, have open conversations, check in and what not, I will also continue to use parental controls, a clean router, and Bark to help my kids navigate their online world, safely.
Again, thank you from the bottom of my heart! You have no idea!!" ~ Kelly S.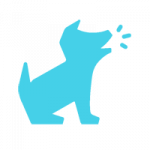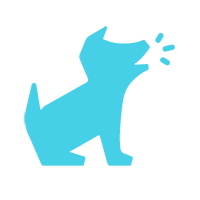 "As a mom of 15 year old twins and a high school science teacher, I thought I was monitoring their posts properly. A year ago one of my sons told us he was depressed and had thoughts of suicide. He occasionally makes posts that get flagged as showing signs of depression. It is just an extra set of eyes helping me keep him safe." ~ Michelle H.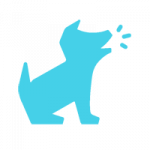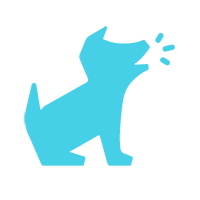 "Thank you Bark! We've had the app for about 3 weeks and our family loves it! We talk to our 13 yo if any issues are detected-we've only had two! They say it takes a village to raise our kids and we are so grateful we found Bark and added it to our village!" ~ Misti G.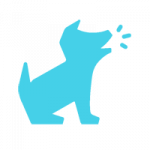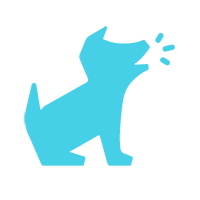 "[Love] the bark app and am so thankful for the insights it provides me re what my kids are seeing online on their devices. Highly recommend. The alerts re profanity, bullying, depression, and more are especially helpful." ~ Millar F.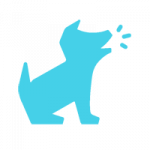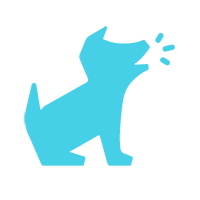 "Love getting alerts without having to go through my teen's phone constantly." ~ Bark Parent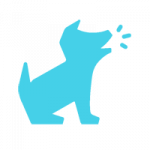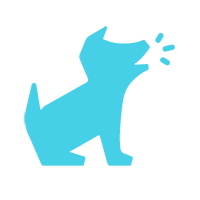 "We would like to provide your company with a Testimonial about how your service very possibly saved the life of our son and one or more friends who were engaging in very risky behavior. Bark identified the risky behavior based upon photographs and videos they uploaded to Snapchat. We were able to intervene immediately, because we have absolute proof they could not deny. We were those parents who never would have or could have believed our star athlete student could possibly be involved in such behavior. Bark provided proof, which allowed us to admit him into a residential treatment program. Bark provides a very valuable service to parents and other parents need to know." ~Bark Dad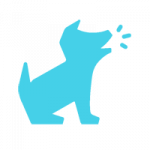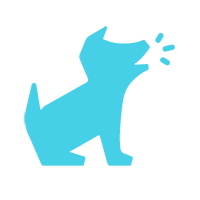 "Bark can't monitor you if you don't register your accounts. I handed my son his phone and said you may only keep the accounts you register. He wanted them all so he registered them all. Bark has alerted us to many things we never would have known otherwise. Teens need boundaries and there is no way to know they crossed them without help like this app. Thank you Bark!!!" ~Shelli C.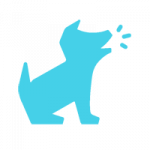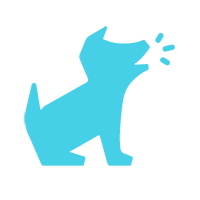 "My favorite thing is peace of mind. Instead of worrying about my kids' social media accounts, I know have any ally in raising my boys. Thanks for helping me protect them!" ~Christy L.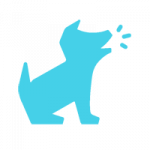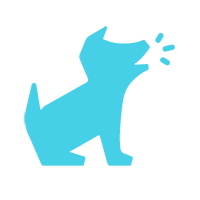 "I really like Bark and all of the things you have caught so far. I've been able to sit down and have even more discussions with my daughter about certain things that she has said. We've had issues in the past with inappropriate content and we caught it, but not soon enough. Thank you for creating this program." ~Bark Mom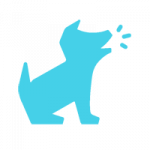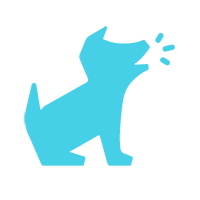 "We use this. It only alerts you if there is questionable content on your child's social media (or if they view questionable content on YouTube or Netflix et al) But more than that it offers solutions when it does find it. My daughter knows we have bark. Previously I trolled her phone but that just led her to create hidden profiles from me, even using a friends phone! Bark alerts you if traffic on your child's social media decreases which could be a sign that they've done this. It's not 100% but it's far better than living in blissful ignorance. I say try it out, it's worth it." ~ Nancy A.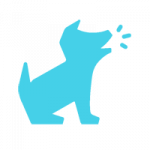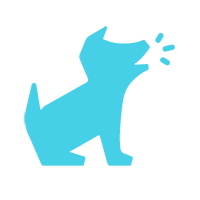 "Thank you soooo much for this! I am loving this service! [W]hen these issues arise, we as parents, view them as a development opportunity for our son. While still under the umbrella of our protection, he is allowed to make mistakes and learn how to properly process others' responses to him, to strengthen his skill set as an adult. I learned from your cyberbullying recommendation to not use negative comments as a reason for removing social media exposure, but an opportunity to learn from it with healthy discussion and support from parents." ~ Carrie H.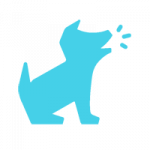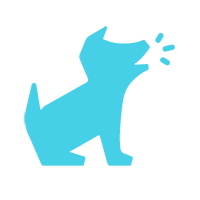 "My wife and I LOVE Bark – we've had some tough, but productive conversations with our 13 year old son. It's proving to be extremely valuable." ~Josh L.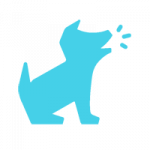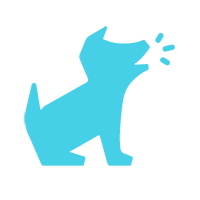 "As parents of 9 children from 5 to 28, we have experience with the challenge of effectively monitoring the influences impacting our children and social media presents an even broader front. Bark has helped us cut through the normal clutter of 1000's of messages and engagements while bringing attention to areas we need increased involvement in our children's communications. When directly told that this would actually decrease our reading ALL of their messages they understood and were pumped. Thanks Bark…keep it coming!" ~Jeff S.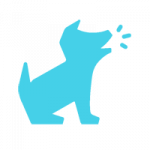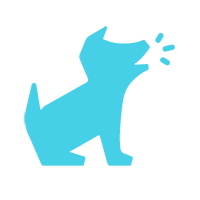 "Bark actually notified us of serious suicidal thoughts and our son just completed a two week stint in the hospital where he received treatment and was diagnosed with major depressive disorder. Thanks to the app we were notified. We are very appreciative." ~Michael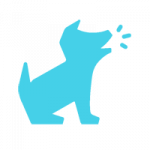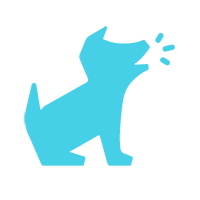 "Before Bark, I was limiting the social media waters that I allowed my teens to dive into (Instagram and texting only) much to their dismay. Even this was A LOT of work for me as we used the "open phone / account" rule and I would conduct random checks on activity. Every time I reviewed messages and posts, I wondered if I was really seeing what I needed to see which made me feel like I constantly needed to be checking activity.
And then Bark came into our lives. Not only do I not have to monitor every.single.message but my teens can now "explore" social media even more much to their delight. They've expanded their social media presence so that they can be where their friends are and I can sit back and trust that Bark will show me the concerning items that I need to see. Bark has provided me with tools to have the necessary and continual conversations with my teens about safe and appropriate use of social media." ~Andrea W.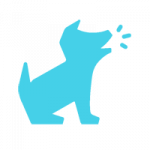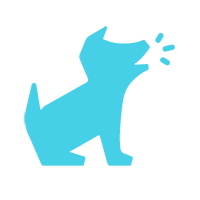 "I am so grateful for Bark for protecting my 11 year old!!!!" ~Laura S.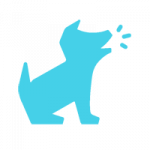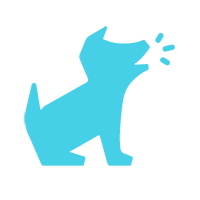 "I wanted to say thank you. Bark is really providing me some peace of mind as a parent, and my kids appreciate the extra privacy I'm giving them." ~Ray F.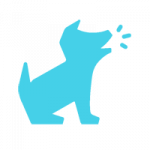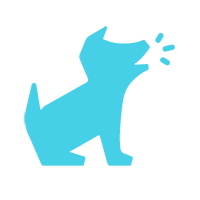 "We had a couple notifications come through and we were thankful for those. It opened up a dialog with our son which was great." ~Nicci C.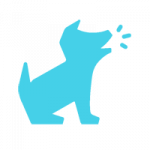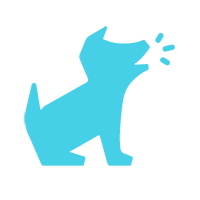 "Bark notified me that my young daughter had unknowingly revealed her phone number to strangers on Twitter. The fact that bark.us notified me in realtime was impressive and led to an informative discussion with her the same day." ~Jon B.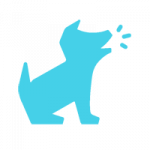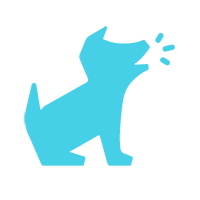 "Bark alerted us to a social media post my daughter sent that implied she was not where she had said she was, and that she and her friends had illegal drugs in our vehicle that she drives. With this information we were able to ask her about the activities that night and to talk to her about the risks of having illegal drugs in the car even if the drugs belonged to a friend. Although it was a difficult conversation and there are issues still to address, I'm grateful Bark alerted us to the messages so we could take action." ~Trent S.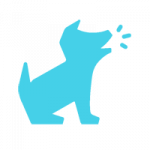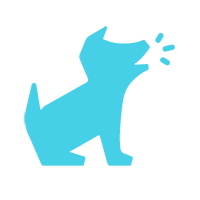 "Anyone with kids with cell phones, I highly recommend this service." ~Renee M.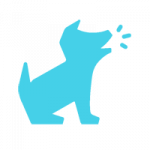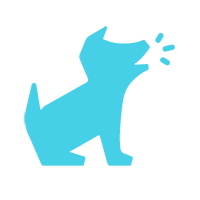 Bark has been a wonderful tool that has allowed us to have more open and safe communications with our daughter. She is participating with us in some short term counseling so we can all learn better the tools and strategies that we as parents need and she as a teenager needs to be successfully and happy as she grows up. Rest assured your service and notifications are both noticed and appreciated." ~Bryce S.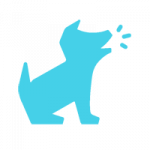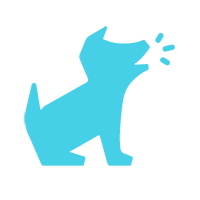 "The biggest thing that we want is to know when our daughter is exposed to inappropriate or threatening behavior on SnapChat and iMessage." ~ Mike S.
Would you like to share your experience using Bark? We'd love to hear from you! Please send your review or testimonial to help@bark.us [and be sure to give us permission to use].